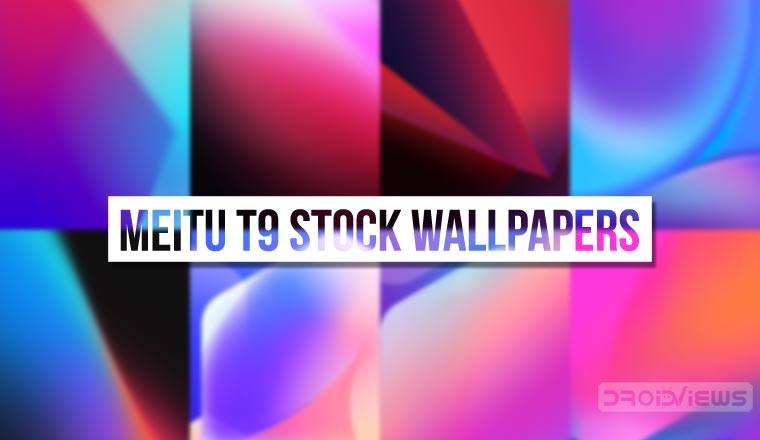 Meitu may not a be a very popular smartphone brand but it is definitely an unconventional one. Today, we have Meitu T9 stock wallpapers for you in Ful HD+ quality. There are a total of 8 wallpapers with 1080 x 2160 px resolution and 18:9 aspect ratio attached below.
Most smartphones you'll see today look pretty much identical. People have been saying this for well over a couple of years now. There are only so many ways you can design a rectangular box after all. There isn't a law of physics that says smartphones have to be rectangular though. Meitu, a brand that you've never heard of has realized that. And yes, it is Meitu, not Meizu. The Meitu T9 is a phone that's not really rectangular in shape. Fortunately, the stock wallpapers from the Meitu T9 are quite rectangular and you can download them here.
Meitu T9 Specifications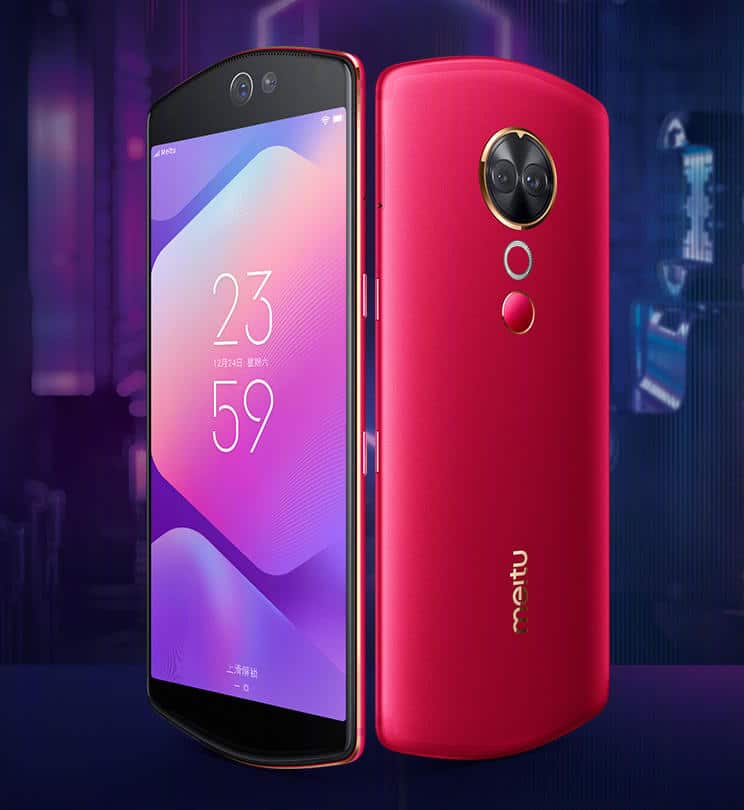 Meitu T9 is not some random experiment from the OEM. The company has made a few phones with the almost hexagonal shape before. It may not look like the sleekest smartphone out there but at least it is unique. At a time when other OEMs are trying to minimize bezels and hide the selfie camera somewhere, Meitu has opted to go bigger on the bezels and include probably the largest ever selfie camera on a smartphone.
Specs
The design may be different from other smartphones, and similar to other Meitu phones but there's another differentiating feature between Meitu T9 and other Meitu smartphones. It is the first Meitu smartphone with a Qualcomm processor. To be more precise, it uses a Qualcomm Snapdragon 660 to power everything. This is paired with 4GB/6GB of LPDDR4 RAM.  There's 64GB/128GB of inbuilt storage which is expandable up to 256GB.
A 3100 mAh battery powers the setup.
Display
In addition, this is the first Meitu smartphone with an 18:9 display. Although the huge bezels on the top and bottom kind of defeat the purpose of a taller screen aspect ratio. Thus, despite the taller aspect ration, the device only manages to pull off an unimpressive 72.25% screen to body ratio.
It's a 6.01-inch OLED panel with a resolution of  1080 pixels by 2160 pixels.
Camera
There's a 12.19 MP f/1.8 Sony IMX363 Exmor RS camera sensor above the display. It is equipped with multi-dimensional image processing technology. This enabled it to perform detailed processing on skin defects. Also, it can retain the original details of the skin and achieves the functions of non-dermabrasion. The primary sensor is paired with a 5 MP secondary sensor.
The story, as far as the camera setup is concerned, is the same on the back as well with the addition of a ring LED flashlight.
Meitu T9 Stock Wallpapers
The Meitu T9 stock wallpapers are of the same resolution as the device's display, i.e. 1080 pixels by 2160 pixels with an 18:9 aspect ratio. The pack contains a total of eight wallpapers all of which are uploaded below for viewing. These are JPEG files though so they're not the absolute best quality, although they're still full resolution and high-quality images. To get the absolute best quality PNG images, download the zip file linked below.
Download Links
Stock Wallpapers Pack Suggestions for You