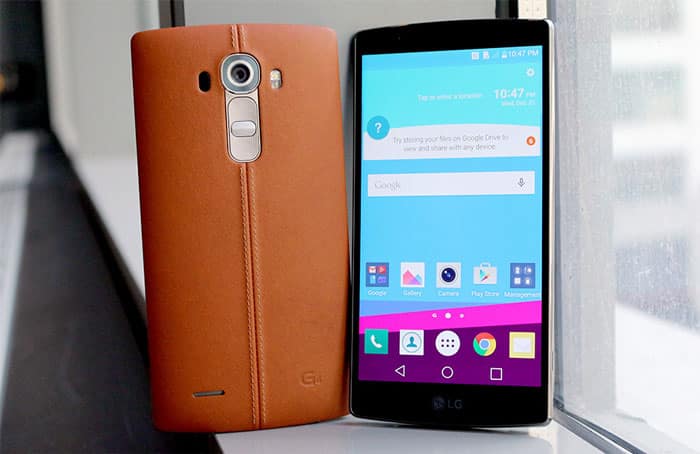 LG G4 was one of the first devices to receive an update to Android Marshmallow, after the Nexus devices. But for Verizon LG G4 users the update has started to roll out just now. The new update brings the optimizations of Android Marshmallow and customizations and tweaks by LG, that is meant to provide you a better user experience.
The most talked about features in Marshmallow update are Doze mode which gives excellent standby time for your device, App permissions which enable you to control permissions for applications on your device, Now-on tap, and few others. This guide will help you install the newly released Marshmallow update on your Verizon LG G4.
If you are running Stock ROM without any customizations like Rooting or flashing a custom recovery, then you may simply Check for New Updates in your Settings app and install the update. But if you haven't received the OTA or are running a customized version of the stock ROM or have installed any other custom ROM, you cannot install the OTA update directly on your phone. You would need to flash the update using the flash tool as described in this guide.
Things You Will Need
Note: if you are worried about losing your data you may use LG Bridge software to Backup and Restore data on your mobile.
Steps To Follow
Download the LGUP software from the links given above.
Install LGUP_8994_DLL_Ver_0_0_3_23 first and then install LGUP_Install_Ver_1_14_3 on your PC.
Now download the KDZ file for the Marshmallow update from the link given above.
Download and install Lg USB drivers from the link given above if you don't have them installed on your PC.
Connect your Lg G4 to your PC and start LGUP program.
Now if you want to keep your data and want to upgrade to Marshmallow proceed with following steps(without wiping any info/data):

Choose File Path as the path for KDZ file you have downloaded.
Make sure BIN file is ticked.
Also, make sure you have clicked Upgrade.
Now press Start and wait for few minutes.

If you want to do a full wipe and install Marshmallow update then follow the steps given below:

Open the LGUP on your computer.
Change File Path to point it to the Marshmallow KDZ file you have downloaded.
Shut down LGUP(Close it).
Now open LGUP again. You will notice that the KDZ file is already showing in the FILE PATH section.
Now select REFURBISH and make sure BIN file is ticked.
Press Start and wait for few minutes.

Reboot and Enjoy!
Enjoy the latest iteration of Android i.e. Android Marshmallow on your Verizon LG G4. If you have any queries regarding installation procedure leave them in the comments section below.