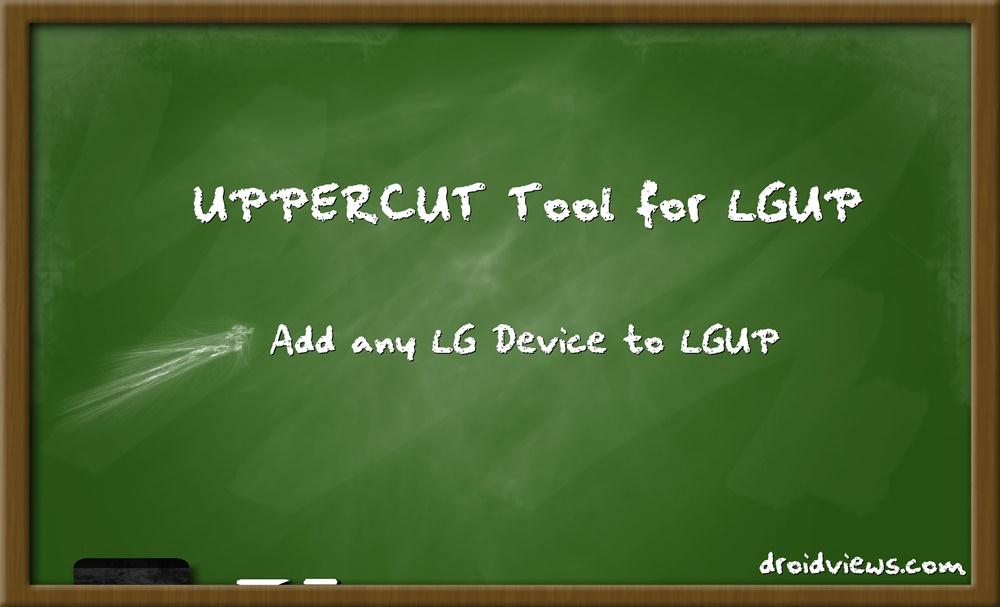 Android is the land of customizations and development where you can find something interesting every day. However, we will mess up our device every once in a while giving us a mini heart attack. Flashing a stock firmware is the easiest way to bring your device back from dead. LG users will know the importance of LGUP tool which helps in flashing KDZ, DZ and TOT files. Many less popular LG devices don't have LGUP support, and this is where the Uppercut tool comes into the picture.
LGUP is a Windows tool for flashing stock firmware on LG smartphones. Unique settings are needed for each device to flash the firmware. Sometimes, LGUP can't identify the connected device which is quite frustrating. Luckily, XDA recognized contributor autoprime came up with a simple solution in the form of Uppercut tool. Just double-click the Uppercut tool and LGUP window will open with your device detected in it. Once your device is detected, you can simply browse to the firmware file and flash it on your device.
Don't Miss: Download LG Flash Tool to Flash KDZ and TOT Firmwares
Since Uppercut tool eventually invokes LGUP tool on your PC, you'll need to meet similar requirements to run this tool. You can follow the below checklist:
A Windows PC with LG drivers installed on it.
Install LGUP 1.14 on your PC. You can download it from here.
A KDZ, DZ or TOT file to flash on your device.
LG device running on chipsets like MSM8996/8994/8992/8976/8952/8939/8937/8916/8909/8226
Finally, the Uppercut tool to save your life. You can download it from here.
How to use Uppercut tool
Download and install the LGUP 1.4 tool on your PC.
Connect your device and make sure it's showing up in the device manager. Else, you need to work on the drivers part. Uppercut tool can only help if drivers are working properly.
Now, download the Uppercut tool zip and extract it. You'll get the UPPERCUT.exe file.
Double-click the Uppercut.exe and this will invoke the LGUP tool on your PC with your device detected.
That's it. You can now continue with firmware flashing on your device.
If your Antivirus keeping flagging Uppercut tool as a threat, ignore it. You can temporarily disable the antivirus on your PC or add the uppercut file to the exclude list.
Recommended for you: