Earlier, we shared with you all of the new iOS 13 wallpapers. At the same WWDC event though, Apple also announced a range of other things like the new iPad OS and a new update to macOS. It's called macOS Catalina and it comes with a beautiful wallpaper just as usual. Also, as usual, we've got that wallpaper for you. You can download macOS Catalina wallpapers including the night mode version and the animated wallpaper in HEIC format in 4K and 6K resolutions for desktop, tablet, and smartphones from below. Download macOS Catalina stock wallpapers in original quality now!
macOS Catalina
macOS 10.15 Catalina brings many new features to the table as well as some drastic changes. For instance, iTunes is not going to ruin your music experience anymore on macOS.
iTunes is dead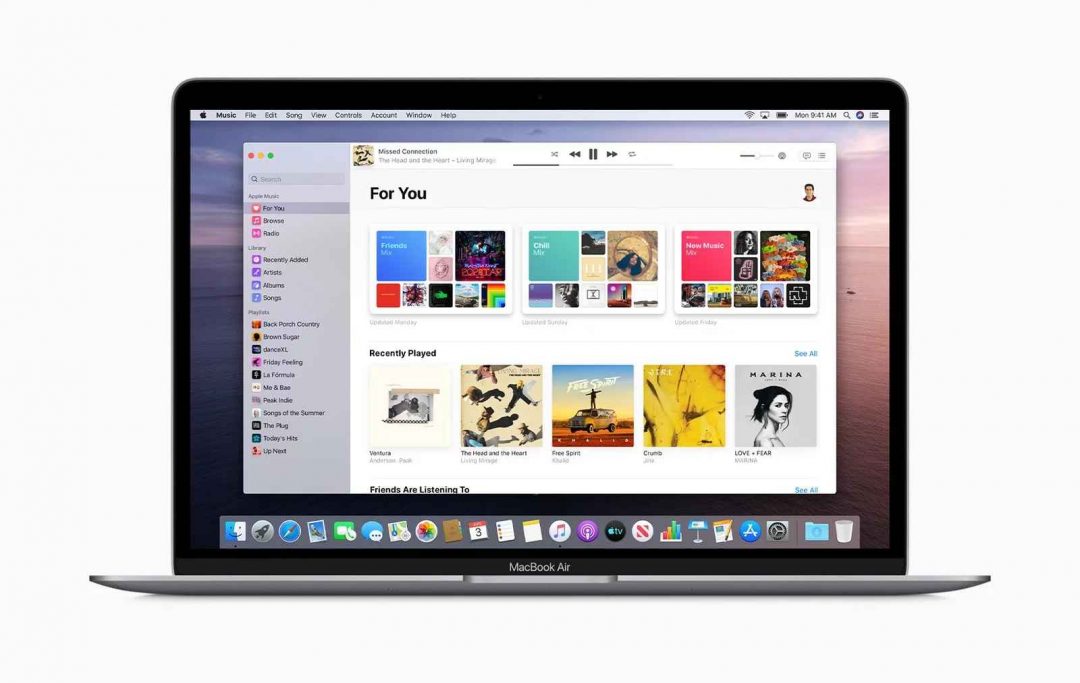 iTunes has been around since 2001 and is undoubtedly the most influential music app of the past decade and a half. It changed how the music industry operates digitally. But over the years, it had become bloated, and Spotify had changed the game anyway. Apple is now playing catchup with Apple Music and is saying Goodbye to iTunes. In place of it, macOS Catalina brings new apps, Music, Apple TV, and Podcasts.
Dashboard is dead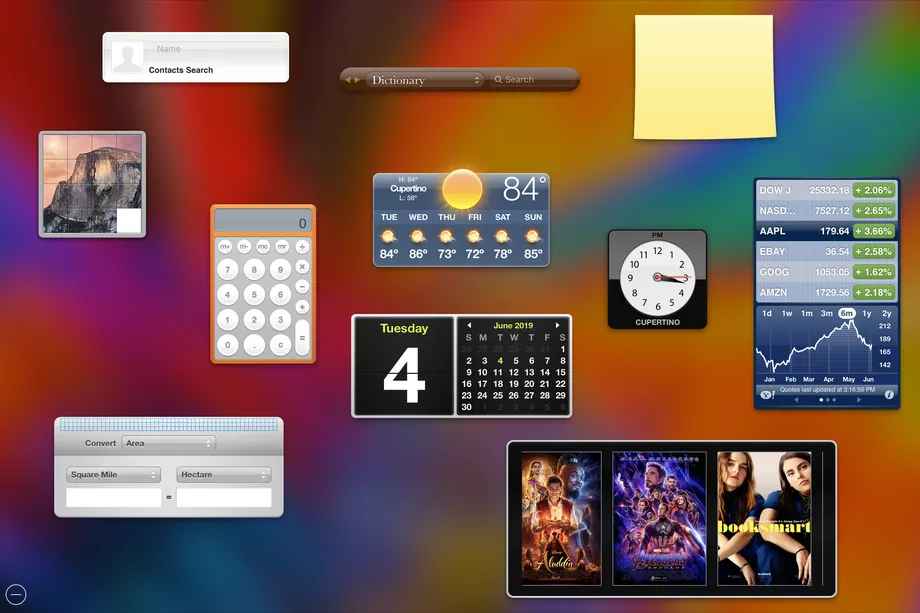 iTunes isn't the only thing being killed. Dashboard, which has been a part of macOS for 14 years since the release of macOS X 10.4 in 2005 is getting a silent death. Much like iTunes, it isn't a surprise. Dashboard received its last update back in 2011 with macOS X 10.7 Lion.
Since then, Apple's design philosophies have changed drastically. From 3D photorealistic icons and widgets to a more flat look. The Dashboard widgets just didn't fit in. In macOS X 10.10 Yosemite, Dashboard was disabled, but users could still access it with a hotkey. That no longer works.
Sidecar
Another tradition at Apple is to see what developers are doing to enhance the user's experience of using Apple devices and then incorporating those developments as built-in features.  While this may not bode well for the developers, it is in the best interests of Apple and the consumers. A feature baked into the OS is always a much better experience than a third-party hack or tool. One such feature is the ability to use your iPad as a secondary display for your mac.
With macOS Catalina, Apple is bringing the functionality to your Mac. They're calling it Sidecar. Not only can you extend your Mac's display with Sidecar, but you can also use your Apple Pencil on that tablet to interact with Mac apps such as Final Cut Pro X, Adobe Illustration, and more. Best of all, Sidecar works wirelessly, giving you greater mobility.
Other features
Apple has redesigned the Photos to give it a more intuitive layout.
Gatekeeper will now check apps for known security issues.
Notes now includes a Gallery View and more powerful search and collaboration tools.
The Reminders app features a redesign that makes it easier to create, organize, and track reminders.
Apple Watch users can approve security prompts on Mac using the side button on their wearable device.
Voice Control will let users control their computers with their voice using on-device Siri speech recognition technology.
macOS Catalina Wallpapers
macOS 10.15 Catalina is named after Santa Catalina Island in southern California. And guess where the new wallpaper comes from. Apple has made it a tradition to name macOS versions after places and use beautiful shots of those places as the default wallpaper on the updated macOS. So this year's wallpaper is also a beautiful shot of the Santa Catalina Island. The wallpaper below is the original file which was extracted directly from macOS 10.15 by a Reddit user.
We have resized the stock wallpapers to better fit devices with different form factors. Download as per your preference.
macOS Catalina Wallpapers for Phones
Resolution: 1436 x 3113 px
macOS Catalina Wallpapers for Tablets
Resolution: 6016 x 6016 px
macOS Catalina Wallpapers for Desktop
Resolution: 3360 x 2100 px, 5000 x 3124 px
macOS Catalina Dynamic Desktop Wallpaper
We've linked the .heic file below as well. This allows macOS users to even use the wallpaper as a 'Dynamic Desktop' from the System Preferences. Just place the file in a new folder and drag and drop the folder to the sidebar of the Desktop & Screensaver option in System Preferences. Next, when you switch between the light and dark themes then, your wallpaper will change accordingly.
macOS-Catalina-Video-Wallpaper.zip | 50MB
Having downloaded the macOS Catalina stock wallpapers, don't forget to browse our Apple and iOS stock wallpaper collection.
Download All Wallpapers from Apple Devices
And for those not using macOS, we've included both the light and dark wallpapers in the other linked zip files too.
Read Next: Android vs iOS Users: Who are More Loyal? An in-Depth Analysis