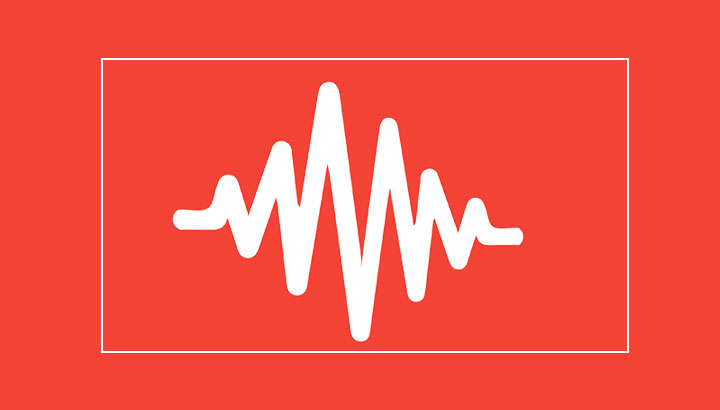 If you don't like to read, podcasts could be your best source of knowledge as well as entertainment. And, they, most certainly, could be an amazing time killer during your daily commute. Trust me, I know. I head out to class every morning and come back afternoon. The former takes about 30 minutes while the latter takes almost an hour, thanks to the traffic. Lately, I've been listening to podcasts during my daily commutes instead of music, and it's been fun.
To truly enjoy the engaging and amazing podcasts, you need an awesome podcast managing app. Thanks to the modern OS, listening to podcasts isn't that difficult either. All you need is the right app. So, which one is the right app? Well, any app that lets you browse, subscribe, listen, download, and manage the podcasts is the right app. And, almost every app has all of the features mentioned above. So, what makes each one different than the other? The UI. The simpler everything is the better the app. One such app that I came across recently is called Audvel. Sure, Pocket Casts is the king of podcast apps. But, it's a paid app. If you are looking for a free alternative then you should totally check out Audvel.
Audvel is awesome and has all the features you could ask for from a podcast app. What I really like is its user interface. Now, I haven't tried Pocket Casts or any other podcast apps. Audvel was the app I installed first and it worked for me.
Also read: Hobi is the Best Episode Tracker on Android
First up, the timeline. The main page of Audvel is of a timeline style. It shows all of the podcasts you have subscribed to in a chronological order. Nothing too fancy. Just the latest podcasts. At first, this page will be empty, obviously. So, you need to search for the podcasts you want to subscribe to. This can be done using the discovery option from the side menu. The discover section suggests the most popular podcast series of different categories like technology, news, business, sports, etc. You can either select something from there or search for your desired one using the above search bar.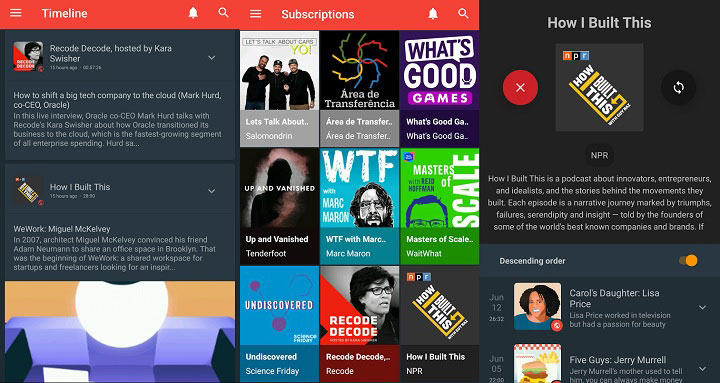 Tapping a podcast channel will show you a brief description about it along with all the available podcasts in descending order. Beside each podcast, you can see the date it was published and its duration. This about section also has a subscription button for easy subscription to the channel. Once subscribed, you'll see the latest podcast in the timeline. The about section of a channel also has another button which is called the sync button. Syncing a podcast will allow you to listen to it via a web browser by visiting a special link.
Don't miss: How to Move Chrome Browser Address Bar to the Bottom of Your Screen
Once you've subscribed to podcast channels, you can access all of them in an orderly manner from the subscription section of the app. This section, too, is accessible from the side menu. Here you will find all of your subscribed podcasts with their thumbnails. It looks good and clean.
Podcasts can also be downloaded for offline listening as long as you are subscribed to the source channel.
If you can't find a podcast you are looking for, you can add it via a custom feed. Just grab the URL and paste it there.
From the side menu, you can manage your downloaded podcasts along with the ones you have bookmarked.
There isn't much in the app settings. Just some simple options like an automatic download of new episodes, notification for the new episode, themes, etc. which can be toggled on or off.
Podcasts are a great way of listening to the opinions of experts in the field of your interest. There are a lot of podcast apps in the play store. Audvel is one of the best yet it seems undiscovered by most. Try it out and share your thoughts on the app with us in the comments below.
Must read: Get More Free Space on Android Internal Storage with a VM Tweak
Sorry, this app is not available.