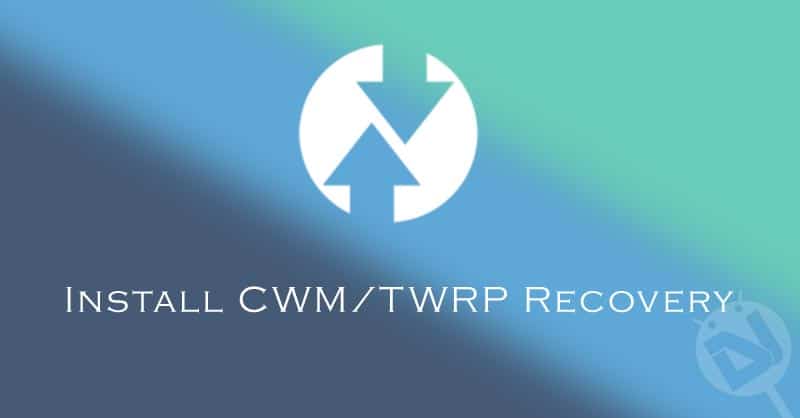 All custom development in the world of around revolves around two things— root access and custom recovery. Both of them are complementary to each other. Sometimes, your phone requires to have root access before you can install a custom recovery like ClockworkMod or TWRP, and at others you have to install a custom recovery so that you might flash SuperUser using it.
You must have both of them on your Android device to install a custom ROM, mod or port. While rooting gives you access to the system files that lay hidden otherwise and authority to modify and overwrite them, a custom recovery is the very tool that pushes third-party files into your device.
It is this face of Android and the freedom it bestows upon us that we love most! Installing a custom recovery on Android devices is not an arduous job and it takes minutes to install. Of course, the time factor depends on various things such as finding the correct version of custom recovery for your device and then installing it using some tool or ADB commands. While an advanced user can finish the drill in a few minutes, an inexperienced user might have to spend a lot of time and go through a temporary mental stress.
Thanks to DsLNeXuS from XDA for coming up with a wonderful solution in the guise of a simple app that does all the magic, not in minutes, but seconds. It doesn't matter whether you an Android veteran or just a newcomer, this new app called "Recovery Tools" shrinks the difference. All you need to do is to install an 82KB apk file on your device. The app can install your favorite custom recovery (CWM or TWRP) very easily without turning off your phone.
Just run the app and choose your recovery and leave everything else to Recovery Tools:
Requirements:
Recovery Tools app demands root permission and so, you must have a rooted device before you can give it a shot. If you have not yet rooted your phone, take a tour of our Rooting Section to find a method or just type in the name of your device in the search box on the sidebar.
A working mobile data or WiFi connection as the apps downloads the recovery from its servers.
Supported Devices:
Recovery Tools supports a great number of Android devices from all major manufacturers. Since it is an open source project, we can expect more and more devices added to the supported device list. Further, both the custom recoveries are not available for all devices listed below.
Warning: Do not try this app if your device is not listed below.
TWRP and CWM Both
Nexus One (passion)
Nexus S (crespo/crespo4g)
Galaxy Nexus (maguro/toro/toroplus)
Nexus 4 (mako)
Nexus 7 (grouper/tilapia)
Nexus 10 (manta)
Asus Transformer Infinity (ft700t)
HTC HD2 (leo)
HTC Desire HD (ace)
HTC Desire S (saga)
HTC Sensation (pyramid)
HTC Fireball (fireball)
HTC Incredible 2 (vivow)
HTC EVO (supersonic/CDMA)
HTC Evo 4G LTE (jewel)
HTC One V (primou)
HTC One S (ville/villec2)
HTC One X (endeavoru)
HTC One XL (evita)
HTC Butterfly (dlxub1)
HTC Droid DNA (dlx)
HTC ONE GSM (m7/m7ul/m7wls/m7spr)
Samsung Galaxy S4 (GT-I9505/jflte/jfltexx/jfltespr/ja3g)
Samsung Galaxy S2 LTE (skyrocket)
Samsung Galaxy Note 2 (n7100/t0ltevzw)
Samsung Galaxy Note 2 LTE (t0lte)
Samsung Galaxy S3 (i9300/d2att/d2tmo/d2vzw/d2spr)
Samsung Galaxy S3 Mini (golden)
Samsung Galaxy Mini II (jena)
LG Optiomus G (geeb/geebhrc)
LG GT540 Optimus (swift)
LG P990 OPTIMUS 2X/SPEED (p990)
LG Optimus Black (p970)
CWM only
Samsung Galaxy SII (i9100/i9100G)
Samsung Galaxy S2 AT&T (SGH-I777/SGH-I727)
Samsung Galaxy Note (n7000)
Samsung GalaxyS Captivate (SGH-I897)
Samsung Galaxy S (i9000/M/T/galaxys/galaxysmtd)
HTC G2 (vision)
HTC Hero (hero)
TWRP only
Sony Xperia S(nozomi/LT30p)
Sony Xperia P(mint/LT26i)
Custom only
Samsung Galaxy S II Duos (SCH-i929)
Samsung Epic 4G Touch (SPH-D710)
Samsung Galaxy S4 (ja3g)
LG Optimus One CDMA (thuderc)
LG Optimus Elite (m3s)
LG Optimus Me (pecan)
Download latest app from Google Play Store:
[googleplay url="https://play.google.com/store/apps/details?id=de.mkrtchyan.recoverytools"]
Try this amazing app and do not forget to share with us what you feel about it. In case you have any doubts or questions, just drop you comment below. Cheers!