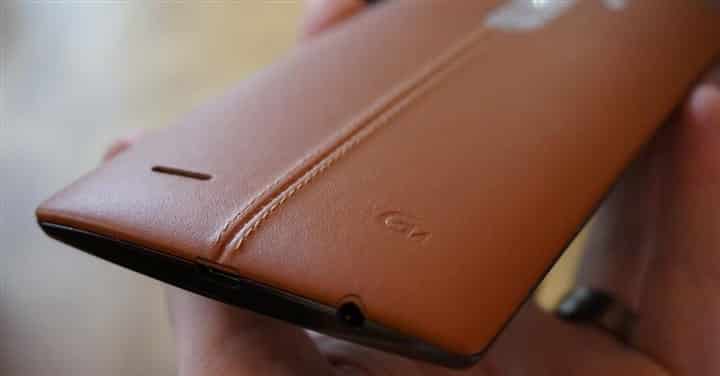 LG G4 seems to be the first non-Nexus device to receive the latest Android 6.0 Marshmallow update. The manufacturer was the first to release Android Lollipop software for it's former flagship phone, the LG G3, and now as promised, it's the turn of G4 with Android M. This is the official update and the full firmware file can be found in the download section. You can also head over to the firmware repository that will get you the latest available KDZ for your device. The update has been rolling out regionally and only few devices have received it over the air. You can wait for the update to show up on your device or flash the LG update right away using this tutorial.
The build version marks as V20A and comes in a full KDZ firmware file. The KDZ file can be flashed readily using the LG Flash tool without any issues. Using this tool you can upgrade, downgrade or re-flash the stock firmware to your LG device. This method will also work with other LG G4 variants. It will restore your device to stock that will unroot your device and also lock the bootloader.
Moreover, you can install the stock firmware of your choice like the Lollipop firmware or similar. Just head over to the download repository from requirements section and download the compatible KDZ firmware file.
Note: The Android 6.0 marshmallow KDZ file has not been tested yet using this method and the LG flash tool may not support the latest build. Moreover, the main problem with this build is that your bootloader will be locked and you may not be able to downgrade or root your device as the bootloader unlock method is unavailable for v20A firmware. You can check out our alternative method to flash the Android 6.0 Marshmallow firmware using TWRP.
Let's begin with the tutorial.
Prerequisites:
The available Android 6.0 Marshmallow KDZ firmware is compatible with only the international variant of LG G4 with model number H815.
Download the LG G4 Firmware from here or the Marshmallow KDZ from the download section. Marshmallow KDZ for LG G4 may not be available just yet. The repository will be updated soon enough. You can head towards the download section for Android 6.0 or continue with the latest available KDZ. (In order to download it, IMEI number is required. Get your IMEI from the box that came with the handset, or dial *#06# from your handset. Once you have your IMEI number, paste it in the text panel and your firmware will be downloaded. If you are not able to recover your IMEI number, then you can also download the firmware by country and operator.)
Install the LG Flash Tool 2014(extract files if compressed) on your PC. This tool is required in order to flash the KDZ file onto your device.
Visual C++ Runtime Library is required in order to run LG Flash Tool 2014. If you have any problems installing or running the Flash Tool then install the libraries on your Windows PC.
Make sure you have the latest LG drivers installed on your PC. Get it from the download section.
Downloads
Download | LG G4 Firmware File (File: H81520A_00.kdz (1.57 GB))
Download | LG Flash Tool 2014
Download | LG G4 USB drivers
Backup Your Apps and Data
Installing the stock firmware using a KDZ file will remove all your data and apps from your current ROM. So make sure you have a backup of all your apps and data. Also, transfer all your files from your internal storage to your PC as it may also get wiped out.
Install Stock Android 6.0 Marshmallow Firmware on LG G4
Here is a step-by-step guide to successfully flash the stock firmware on your LG G4.
Step 1: Put your phone into Download Mode. To do this, Power Off your phone and while pressing both the volume keys connect your phone to your PC via USB cable. The screen will show download mode icon. Let drivers be installed on the PC. If it fails for first time repeat the process (try holding just the Volume Up key).
Step 2: Open the LG Flash Tool 2014 folder and copy the KDZ file in it. If the Flashtool is compressed, extract it to get a folder containing the necessary files including the LGFlashtool2014.exe file. Transfer the H815xxx_00.kdz file, you have just downloaded, into the LG Flash Tool 2014 folder.
Step 3: Run LGFlashtool2014.exe file.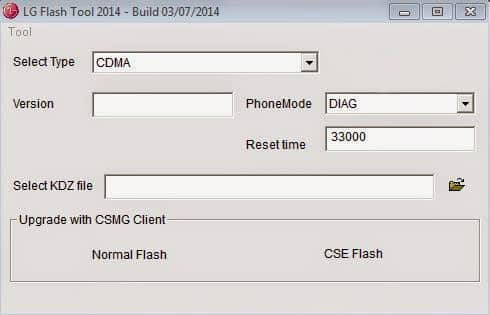 Step 4: Now you will have to make a bunch of selections. Select Type: CDMA (Do not worry about selecting this option as Flashtool is modified only for devices with SIM). Change PhoneMode to CS_EMERGENCY. Click the folder icon to browse your computer and select the H815xxx_00.kdz file.
Step 5: Choose CSE Flash option as we are installing a new copy on the stock firmware. This will format all your application data, format your system and could also wipe your internal storage. It makes a clean install. If you choose this method, it is highly recommended that you backup all your apps and data first. (Normal Flash option should be selected if you are on stock firmware and you just want to upgrade and do not want to lose any data. However, make sure you have not modified your system.)
Step 6: Once selected, choose Start on next window.
Step 7: Select your Region and Language and select OK button. Also clear phone for update registry.
Note: Disconnect from internet before you choose OK and also make sure your Antivirus is turned off for some time.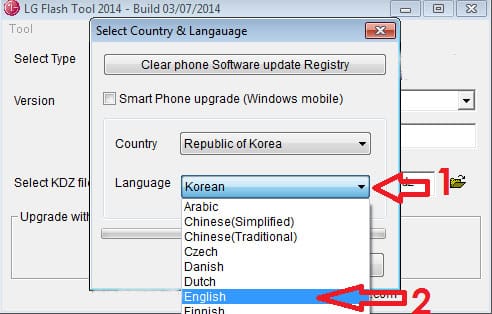 Step 8: Once the program has started, the stock firmware will get installed.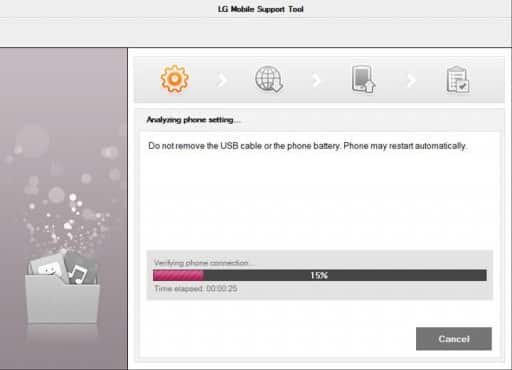 Step 9: If in case an error occurs, retry from Step 1 until success and remember to disconnect from the internet when necessary. Once successful, the phone will restart automatically and choose click exit to quit the program.
Step 10: Once you see the LG Logo, that means you have installed the stock firmware correctly.
Once you boot into stock firmware on your LG G4, you can enjoy your latest Android 6.0 Marshmallow software.
Alternative Method:
Also See:
How to Root Nexus 5X and Install TWRP
For queries, comment down below. If we have helped you, then like and share us on social platforms. If you need help with other devices, let us know.