Note 5 has finally started to receive the update for Android Marshmallow for at least few of the models. N920C model bought from Cambodia seems to be the first in line to receive the update for Note 5.  Follow the steps that are given below to update your Note 5 to Android Marshmallow if you haven't received it over the air(OTA) and you are impatient to try it. Before starting with the procedure to update your device, let's start with what's new in the Marshmallow update for Note 5.
What's New in Touchwiz's Android Marshmallow Update
Android 6.0 brings version 4.0 of Samsung's internet browser. This newer version of browser supports the ad blocking plugins that were launched earlier. Samsung Internet 4.0 also supports browsing through the Gear VR. The other major new feature is Cross App. With Cross App, you will be able to operate "certain apps from within other apps".
As Samsung's example notes, this could include firing up the gallery or camera or opening a link through the in-app browser in the messaging app. For the latter, the app will allow users to flick the in-app browser while the page is loading so they can continue sending messages while the website's content loads in the background. Cross App isn't totally new – third-party apps already do this pretty well (for example, WhatsApp), and Samsung is simply implementing cross-app functionality in its own apps.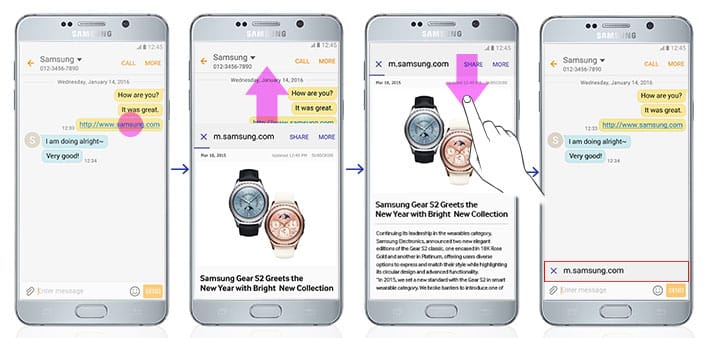 Other new features are the power-saving feature Doze, better control over app permissions, and the ability to adjust audio speed when playing video.
Things You Will Need
Steps to Follow