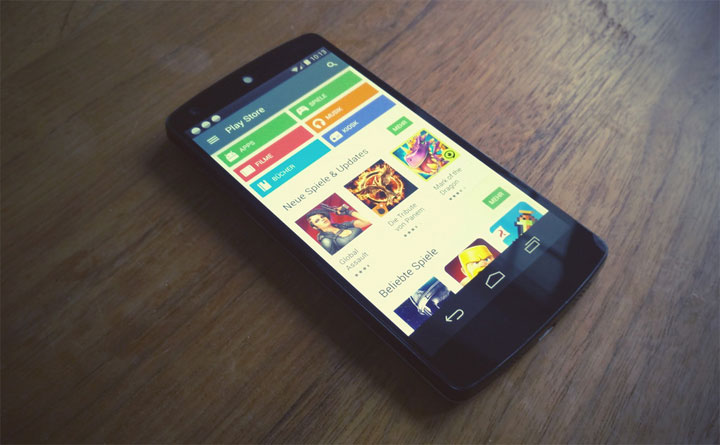 Did you know that as per Google's Mobile App Marketing Insights Asia Survey 2016, Indian users are the most likely in Asia to pay for digital content i.e. apps, games, etc.? Right? Are you as shocked as I am? I mean, I hardly know 3-4 people who actually spend money to buy stuff from the Google play store, everyone else either goes for a free alternative or cracked version of such paid apps & games, which, I have told them at least a dozen times, is the primary source of getting your smartphone affected by a malware, but they just won't listen.
Anyway, now coming back to the topic; I guess, keeping the result of that survey in mind, Google decided to make purchasing stuff from the Google play store a lot easier for the Indian users and finally introduced the option to buy apps & games via net banking in India. Google has already added various payment methods previously, like credit cards, debit cards, and gift cards. A few months ago, people in India also started seeing another payment option called carrier billing.
As of now, carrier billing supports only three network providers – Idea, Vodafone, and Airtel. Under this payment method, if you are registered on any of the three above-mentioned carrier networks, then you can buy anything from the Google play store and the respective amount will directly be either added to your bill (for postpaid users) or deducted from the balance amount (for prepaid users). And now, we have net banking.
According to reports, Google has partnered with 38 banks as of now for bringing net banking payment facility in India, including some of the big names like State Bank of India, Axis Bank, ICICI, etc. This will definitely make it easier for users to buy apps, games, books, movies, and music as net banking is one of the most commonly used payment methods in India.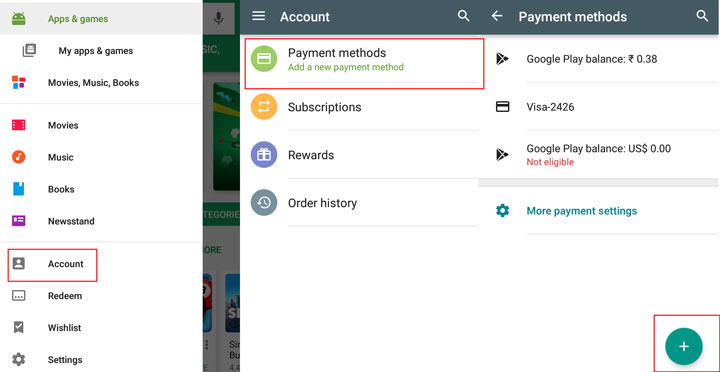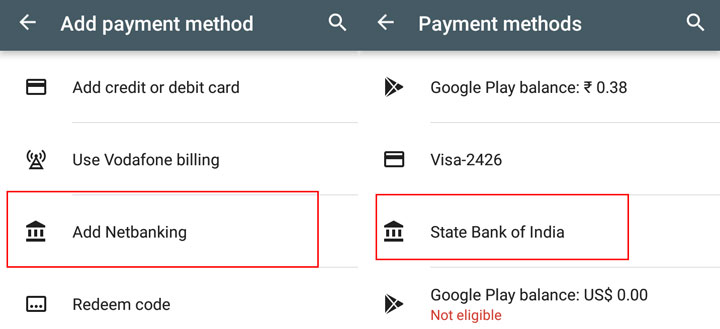 To see if your Google Play account has net banking as a payment option, slide out the menu from the hamburger icon on the left of the screen, and go to Accounts. Here, choose Payment Methods and tap on the + button at the bottom right. If you have Add Netbanking as an option, click on it and see if your bank is listed.
According to me, this is what Google needed in order to boost app sales in India. If we go by the survey conducted by Google earlier this year, a majority of Android users in India are gladly willing to pay for what they want, and providing them an easy and secure payment option is definitely going to make them happy.
Read Next: Google Stadia: Google's Game Streaming Service Explained