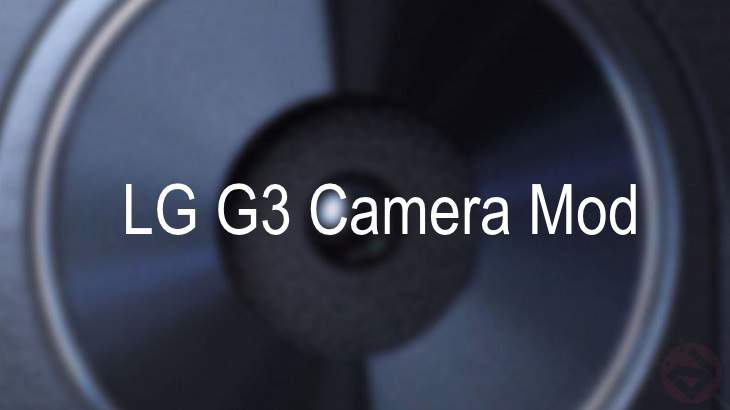 It's no exaggeration to say that smartphones are the most compact and regularly used gadget in daily life. In times, it becomes a music player, a media device to watch videos, a camera to freeze time in frames, a medium of communication and much more. The recent trends in the smartphones show an increased bias towards the camera segment, you can realize it from the looking at the devices launched at CES 2015 which mainly concentrated on camera modules and processors.
Given the world had gone frenzy over the social sharing and selfie poses, the latest smartphones are ready to gear up with more pixel count. However, you don't have to be jealous and sacrifice your old pal just for an improved camera as you can find ways to improve your device's camera. Today, we will show you how to improve the camera performance of LG G3 on KitKat and Lollipop using this simple camera mod.
Being a flagship device from the house of LG, you can expect the camera performance to be top class. The 13 MP rear sensor with the revolutionary laser focus sensor amounts to great pictures and video recordings. The LG G3 can capture 1080p pictures at 30 FPS and the videos at 4K resolution have a bit rate of 30 MBPS. However, in the world of Android and geeks, nothing's ever enough.
The latest camera mod from Droopdead of XDA brings some more features to the stock camera app. The camera mod is available for both KitKat and Lollipop versions but the Lollipop version has more improvisations than the KitKat version. Below are some of the features of this mod:
Increased quality of pictures to 100.
720p video recording @120 FPS at 40 MBPS
1080p video recording @60 FPS at 40 MBPS
4K video recording at 100 MBPS (Lollipop only)
Increased memory cap (Lollipop only)
Option for 1080p recording @60 FPS in the camera app

The camera mod comes in a flashable zip and should be used only on stock ROMs, so you don't have to mess any codes or system files. All you need is a custom recovery and if you don't have one, follow the below link to install TWRP recovery on your device.
Just download the below mods and flash it using a custom recovery.
Camera Mod
Download Camera Mod V7  for Android Lollipop
If you're not sure on how to flash the mod using TWRP recovery, follow our simple guide from below:
Enjoy the improved camera quality on your LG G3 after flashing this mod on your device.
Read Next: Build.prop Tweak to Improve Interface FPS on Android