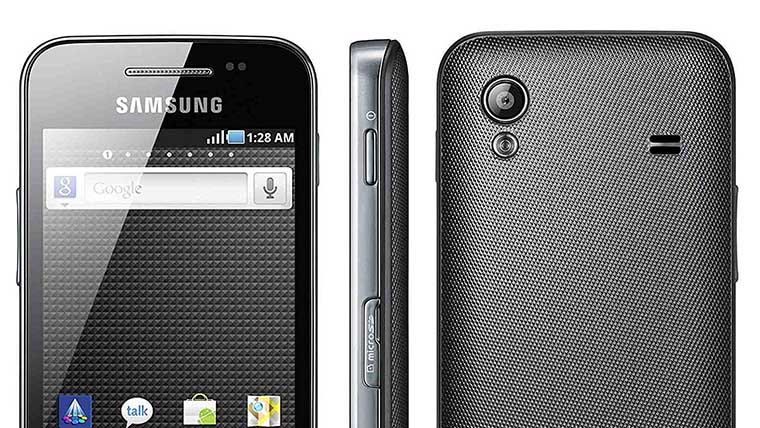 It has been a long time since Samsung Galaxy Ace S5830i launched and in due course of time, it has become a popular name among the mid-range Android devices. The Galaxy Ace S5830i features a 320 x 480 pixels display with multi-touch, 2 GB internal memory, 278 MB RAM, 800 MHz ARM 11 CPU, Wi-Fi, and Samsung's TouchWiz interface on the top. Just a few months ago it received an update to Android 2.3.6. But if you want to expand the capabilities of this little giant by installing apps that need root access to the system files, or wish to empower it further by flashing a custom ROM, you will have to root Galaxy Ace S5830i first.
Since there is not an exhaustive tutorial on how to root the Galaxy Ace S5830i, I planned to write one. So, here we go. But before you proceed, let me warn you that rooting your device void's the warranty provided by its manufacturer, but you can reclaim the warranty by unrooting the device later.
Moreover, if the procedure is not followed to the letter, it might even brick your lovely phone. So all you need is to be careful, friends. In the present tutorial, we shall learn how to root, unroot and install the ClockWorkMod Recovery on the Galaxy Ace S5830i.
Warning: Do not try to root any other Galaxy Ace device using this guide, or you will wash hands off your phone.
If you own the GT-S5830, you should follow this tutorial to root your Samsung Galaxy Ace S5830.
Preparations:
Here are some pre-requisites that must be taken care of before starting the rooting procedure:
Create a backup of the Contacts, Messages, Call Log entries, app settings, APN details, etc.
Make sure that your Galaxy Ace S5830i has at least 70% of battery life so that it does not turn off in the middle of things.
Steps to Root Galaxy Ace S5830i
Copy the two files, namely "root.zip" and "ClockWorkRec5830i.zip" to the root directory of your SD Card by connecting your device to the PC via a USB Cable.
Now you need to turn off your phone and boot it into Recovery Mode. To do this, simply press and hold the Volume Up+Home+Power buttons simultaneously. Keep these three keys pressed till you see the Start-up screen of your device blink two times followed by the Recovery Mode screen.
Please note that the touch screen feature does not work in the Recovery Mode, so you will have to use the hard keys (Volume Up & Down and Home/Power keys to navigate and select options.
In the recovery mode, you will see a list of options. Select "apply sdcard update.zip" and locate the "ClockWorkRec5830i.zip" package that you copied to the SD Card in Step 2 and confirm your choice by selecting "Yes".
This will initiate the installation process which will take a few minutes to finish and your Galaxy Ace S5830i has CWM recovery installed on it.
The stock recovery has now been replaced with custom recovery.
From the main menu in ClockworkMod Recovery, go to "install zip from sdcard>choose zip from sdcard" and select the "Root.zip" file.
Select "yes" when asked and wait till installation finishes.
Finally, go back to the main menu and select "reboot system now".
When your Galaxy Ace S5830i reboots, look for the SuperUser app in the list of installed apps. If it is present there, you have successfully rooted your device. If not, you must have made some mistake. Just repeat all steps again to root it.
Note:
I would like to inform you that the CWM recovery installed using this method remains temporarily and you need to install it every time you have to use it. Whenever you need it, boot the device into stock recovery and flash the "ClockWorkRec5830i.zip" file using "apply sdcard update.zip" option.
Important: Backup Your Phone's EFS Data
IMPORTANT: Since now you have rooted your Galaxy Ace S5830i, you must do this precautionary step. Download a Root File Manager app from the Google Play Store. Open the root file explorer and look for a folder called "efs" and backup this folder to the External SD card of your phone. It will be even better if you back up this folder on your computer too. In fact, this folder contains your phone's IMEI. In case you discover that your phones IMEI number has gone/lost, you can restore the "efs" folder back to its place and your problem will be fixed.
If this tutorial proved helpful to you, do not forget to share it with your friends. In case you face any problem in rooting your  Galaxy Ace S5830i, just drop a comment. I will try to help yo our as soon as possible.