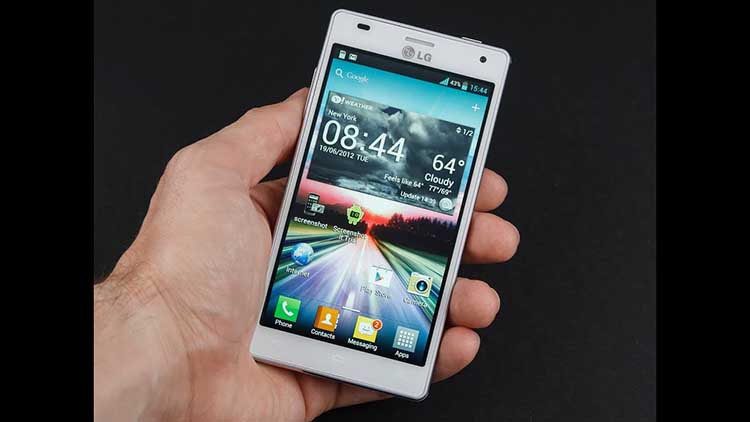 The LG Optimus 4X HD (P880) is the latest flagship device from the manufacturer. It is a superphone with the best technical specifications available so far on a mobile phone. It has just one worthy competitor, and that is the Samsung Galaxy S3. Most often a flagship device from any respected manufacturer was rooted by developers within a few hours of its release. In some cases, we have seen that a device was rooted even before its release (SGS3, for example). LG Optimus 4X HD is an exceptional device in this sense. For some unknown reason, it was rooted about one and a half months after its official launch in Europe.
In the present tutorial, we shall learn to root Optimus 4X HD and then install ClockWorkMod Recovery utility on this device. By rooting your Optimus P880, you will have access to system files of the device. Thus you will be able to edit hidden system files and install various apps that need root permissions. In the same way, after installing CWM Recovery to your device, you can flash your favorite custom ROM or and mod/patch file.
Disclaimer
Though the method described here has been tested successfully by hundreds of users so far, it is not risk-free. Rooting will not only void the warranty of your brand new device but might also make it unusable. Follow the method given here at your own risk. We, or the developers of the method, shall not be liable for any damage done to your costly phone.
Preparations
So, if you are ready to play the game of risk and gain, here are the things you need to do. Just be careful in what you do and everything should go fine.
Download LG United USB Drivers, extract the zip. Install the drivers and then and reboot your computer: LGUnitedMobileDriver_Ver_3.7.2_LG-P880_LGO4XHD.zip
Download SystemBackup Test app and copy the apk file to your device via a USB cable: IS11LG SystemBackupTest.signed.apk
Download LG Optimus 4X HD root tool kit and save it to your computer's desktop: o4xr.zip
Open Settings on your device and turn on USB Debugging Mode: Settings> Developer Options > USB Debugging> ON.
Turn on "Unknown Sources" option found in Settings> Security on your device.
Make sure that your device's battery level is at least to 70% level.
Download some good backup apps for Android from the Google Play Store and create a backup of your contacts, messages, settings, etc.
Steps to Root LG Optimus 4X HD
Open the File Manager on your device and install the "IS11LG_SystemBackupTest.signed.apk" to your device.
When it is installed, reboot your device. Do not worry if you discover that the device has been a little bit slow. It is normal.
It is time now to connect your Optimus 4X HD to the computer via a USB cable. Wait till the device driver software is installed on the computer.
Now extract the o4xr.zip file that you saved to your desktop. Inside the extracted folder, you will find a file named "root.bat".
Right-click on the "root.bat" file and "Run as Administrator". This will prompt a command window and rooting procedure will initiate. Your device will reboot two to three times during the process, so be patient until it is finished.
The cmd prompt window will close automatically when the rooting procedure is completed. It doesn't, close manually.
Now disconnect the device from the computer and open download a free app called SuperSu.apk from the Play Store and install it.
The SuperSu app will prompt you to update it. Press OK and let the binaries to be updated. When the update is finished, close the app.
Now open Settings> Apps on your device and uninstall "SystemBackupTest" app from the device.
Bingo! Your device is now rooted. and you can install any app that requires root permissions.
If you want the verify if the rooting was successful, download a free app called
RootChecker Basic
from the Play Store and run it.
Install CWM Recovery on LG Optimus 4X HD
Having rooted your device, you can now install the ClockworkMod Recovery on it. Here are the simple steps to install it:
Download CWM Recovery for LG Optimus 4X HD: LG-Optimus-4XHD-Recovery-v1.1.zip
Extract the zip on your desktop. Inside the extracted folder, you will find "LG-Optimus-4XHD-Recovery-v1.1.apk"
Connect your device to the computer via a USB cable and copy the apk file to the device's SD Card (internal or external). Disconnect the device.
Open Settings on your phone and turn on USB Debugging mode from Settings> Developer Options.
Then go to Settings and turn on "Unknown Sources" option from Settings> Security
Now go to the File Manager and install "LG-Optimus-4XHD-Recovery-v1.1.apk".
Select "Allow" root permission when prompted.
Reboot your device.
Tap on the CWM app icon. There you will find the option "Recovery Boot". Just select this option when you have to boot your device into the ClockworkMod recovery mode.
Read Also: Add, Remove and Manage Accounts on Android Devices