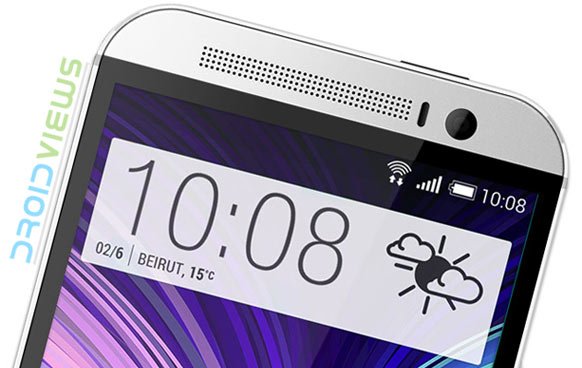 Many Android device manufacturers use some kind of barriers and warnings to discourage users from modifying their device. Samsung uses a custom flash and KNOX warranty counter, while Nexus devices show unlocked sign while booting to denote that the bootloader on a device has been unlocked.
All HTC smartphones come with locked bootloaders and when the user unlock the device bootloader, the HBOOT screen shows UNLOCKED written on the top. If your new HTC One M8 shows TAMPERED banner on the Bootloader screen, there is now a way to easily red rid of it. Actually, the Tampered flag does no harm to the device but it rather pierces to our eyes and keeps reminding us of the one "original sin" committed by rooting and unlocking the bootloader.
XDA member scotty1223 has discovered a very easy and handy way to remove tampered banner on HTC One M8. The method has been tested successfully on AT&T, Sprint, T-Mobile, Verizon and Canadian models of the HTC One M8.
Prerequisites:
If you want to make that TAMPERED flag disappear altogether, there are a few prerequisites that you must take care of:
You must gain S-Off on your HTC One M8 first. You can easily S-Off your phone using the FireWater method.
Your phone must be rooted: See our rooting tutorials
You must have ADB (Android Debug Bridge) installed and setup on your computer: Refer to this or this guide.
Download and install HTC USB Drivers or HTC Sync if you do not have it installed already: Download
Do not forget to enable USB Debugging on your HTC device before proceeding: See here how to do it.
If you not want to use ADB on computer, you can also do it by using the Terminal Emulator app on your phone: 
Remove Tampered Banner on HTC One M8:
Having made the preparation enumerated above, you can now go ahead with typing just a few lines to remove TAMPERED banner on HTC One M8.
Connect your HTC One M8 to computer.
Launch a cmd prompt window on your computer. You can easily open command window by pressing the Shift key + Right click on mouse and then by selecting "Open command window here" option.
To ensure that you have setup the ADB correctly, issue the following commands:

adb devices
fastboot devices

Doing this will show you the serial number of your device. Having been convinced, do the following.
Open cmd window again and then copy (recommended to avoid mistake) the following lines and paste in the cmd:

adb devices
adb shell
su


echo -ne '\x00' | dd of=/dev/block/mmcblk0p6 bs=1 seek=5314564


exit


Type "exit" again if you want to get back to normal prompt.
Hit the Enter key and then type this:

adb reboot bootloader

Press Enter key again. Your HTC One M8 will reboot into Bootloader mode. 
The TAMPERED flag should not be showing above the UNLOCKED banner. Enjoy!
Credits: scotty1223