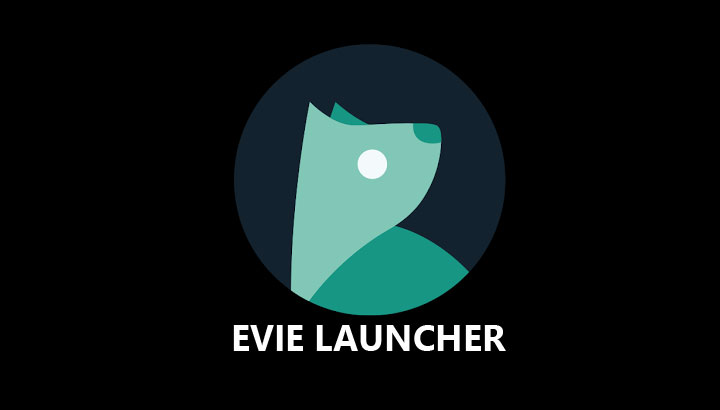 Android launchers, these days, are a dime a dozen. No matter what type of experience you want there's something for everyone – want fast and smooth experience? Go for Action Launcher 3 or Nova Launcher, want windows-esque experience? Go for Launcher 8 WP style, want a unique experience? Go for Buzz Launcher. With so many launchers already available, throwing in another launcher in the crowd doesn't really make sense; unless it's something different and innovative than what's already available. Enter Evie Launcher.
Evie Launcher, by Evie Labs Inc., is one of the newest entrants and is getting a lot of attention lately; after using this home replacement app for a week, I can say that it rightfully deserves so. To put it in simple words – Evie is a dead-simple launcher that heavily relies on the iOS-like search function to get the work done effectively and efficiently.
Read Also:  3 Nova Launcher Tricks You Should Know
I think the thing that you'll like the most about Evie is that, upon installing, you won't be engulfed in the set of countless features that, quite frankly, most of the users don't care about. In my opinion, there's a large user base that only cares about getting their work done and does not really focus on dozens of customization features that come with other third-party launchers. You can simply dive into the app right after installing it without giving a thought about customizing or setting it up first.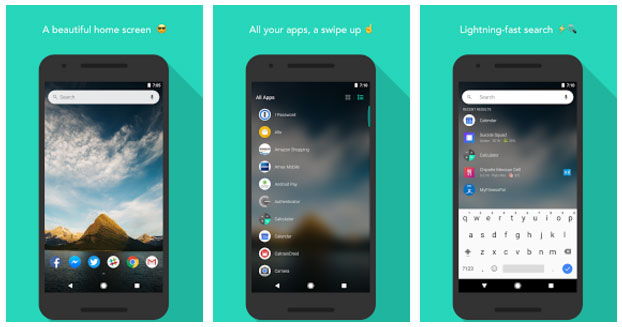 The initial setup of Evie Launcher is amazing. I am a sucker for simple home screen setups, and Evie nails it when it comes to that. In the initial setup, the dock is turned off; you get four icons and a search bar on the home screen. That's as simple as it gets and I haven't changed the setup even once. You really don't need to put extra apps on the home screen, thanks to the fact that the search bar on the home screen is extremely powerful (we will come back to that in a bit).
Must read: Create Shortcuts to Launch Apps in Split-Screen Mode
Upon swiping upwards on the home screen, you'll enter the app drawer. The only thing customizable here is the way the apps are arranged here – it's either in a vertical list or in the standard method.
The folders in Evie remind me of the folders you get on iOS. Four icons are visible from the outside; opening the folder gives you the option to rename it. Nothing fancy here. The animation is pretty subtle and cool though.
Evie also supports unread badges for notifications o the app icon. This is something I thought I'll never use but it looks really cool on the home screen as most of my home screen is pretty empty.
Now, let's talk about the selling point of Evie Launcher – the search bar. In terms of looks, it's really simple yet quite different from the others. The color of the search bar changes with wallpaper.
The search bar on the home screen is universal i.e. it can search through a lot of stuff, unlike other search bars which are restricted to do a simple web search. Honestly, I have never been a fan of using a search bar to access apps but Evie performs this action so elegantly I got hooked within a few days. So, what can you do with this search bar that always sits on your home screen?
Well, you can search for apps, games and web results, pretty standard. But, you can also check restaurants, movie listings, etc. and it not only provides you information from the apps on your device but it also looks for it on the internet. For instance, search for "restaurants nearby" and it'll show you the results on Google Maps and provide one-tap access to the correct app for placing a delivery order.
So, to conclude this article I'll say that Evie Launcher is the best third-party launcher that you can get without spending a single penny.
[googleplay url="https://play.google.com/store/apps/details?id=is.shortcut"/]
Read Next: List of 70 OK Google Commands for Google Assistant