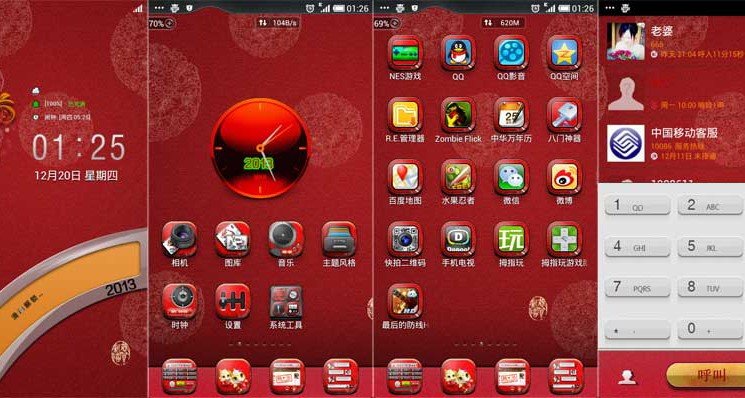 The new year 2013 is finally at hand despite all hue and cries of the final Apocalypse. So, it's time to celebrate our lucky survival (LOL). I have a smart-phone-way of let you relish the spirit of the new year. If you have an Android phone with MIUI V4 or JB ROM installed on it, here is a new treat for you called the " Happy New Year Theme". The theme was originally made by wm1314 and has been ported to MIUI V4 by Oriental Baby from China.
So, if you are with MIUI since the Gingerbread days, you might be acquainted with the theme by the same name. The theme has a beautiful lockscreen with a rounded unlock slider. On the homescreen, there is a shiny red analog clock with "2013" written on it.
The icons are from the old theme and have a rusted effect. The white dialer has a fresh look and looks pretty seducing. The theme has been translated in English, though the Chinese version is there too. Download the theme and copy to your phones SD Card>MIUI>Theme folder. Apply the theme from Themes app on the homescreen.
A very very Happy New Year to all!
Having installed this theme, you may also want to download some cool new year wallpapers.