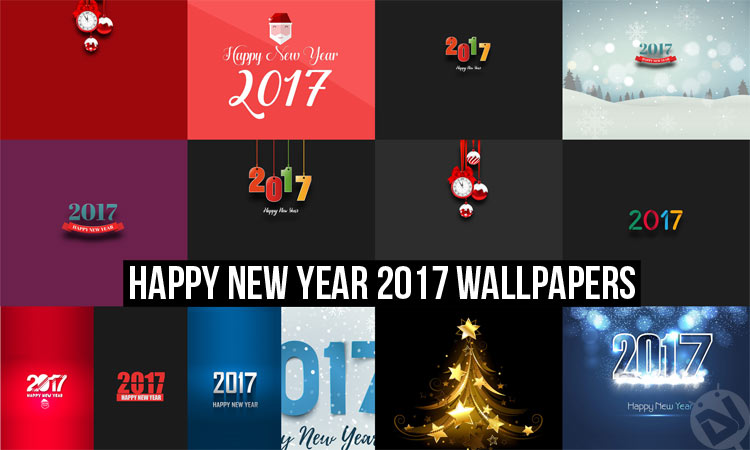 Happy New Year to all our visitors! Thanks for being with us for so many years!
As you already now, DroidViews is one of the most favorite destinations for downloading high-quality wallpapers for Android devices. We specialize in sharing the latest stock wallpapers from newly-launched smartphones and tablets.
Customization lies at the core of Android. Having rooted your phone once, you can do amazing things to change not only your device's user interface but also add new features to it and get rid of things you don't like, whether it be the nagging ads in apps or pre-injected bloat apps.
From custom home launchers to icon packs and widgets, there are a number of ways in which you can revamp the look and feel of your Android device to satiate your appetite for novelty and beauty. And when it comes to customization or home/lock screen embellishment, no setup can be perfect without a carefully chosen or a matching background.
It's the first day of 2017 and that's why we thought you would like to customize the home and lock screen of your device with beautiful wallpapers that suit the occasion.
We have hand-picked 15 awesome looking 2017 wallpapers for you and we hope you would like them. Out of the 15 full HD wallpapers we have shared below 12 are in 2160 x 1920 px resolution. The rest of the 3 wallpapers are portrait ones with 1080 x 1920 px resolution.
You can download the wallpapers simply by clicking on them individually. Alternatively, you can download the full pack in a zip from our link below. Enjoy!
Download Happy New Year 2017 Wallpapers
2017-Happy-New-Year-FHD-Wallpapers.zip | Mirror
Update: Download Happy New Year 2018 Wallpapers
Download Happy New Year 2018 Wallpapers (FHD)
Download More Wallpapers