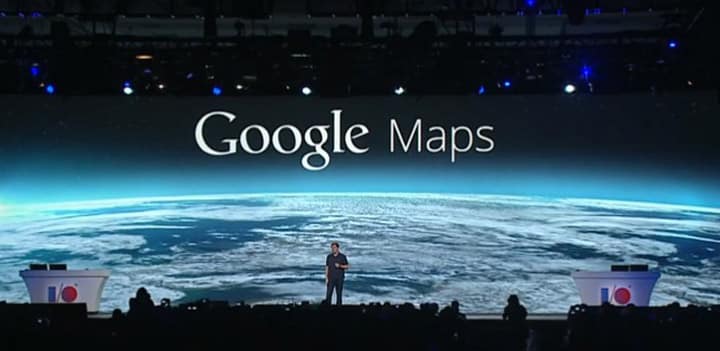 A couple of weeks ago, Google Maps received an update with new exciting features which pushed it to v9.13. Today, yet another update v9.14 has popped up for many Google Maps users across the globe. The main feature of the update consists of an enhancement to its navigation user interface. One more intriguing feature called Popular Times has been added, that predicts how much busy a location or business could get at a particular time of the day. There are many such updates that have been pushed by Google.
Let's start with the new Navigation UI. Google has brought many changes to the navigation UI to its Map application and the biggest one is that, upon requesting a route, the user will be presented with a large map instead of just a thumbnail of the route, that didn't serve much to the users. The new UI section serves all the functionalities of maps like scrolling, zooming; unlike the small thumbnail. Another good change to the navigation UI is the new mode selector option placed just below the source and destination fields. Using these, you can easily select different modes of transport instead of moving over to the settings option to make changes.
Moreover, a new pull-up function has been added to get access to more information about your journeys. Once you drag and pull up the panel, it will display information on toll roads, elevation, accidents, turn-by-turn details and more. The changes to the navigation UI has been designed to make the map service more user interaction in terms of planning trips and easily access information through shortcuts, instead of frequently directing towards the options panel.
A new unique feature called Popular Times will help you plan your trips conveniently with traffic data and other rush hour time predictions for businesses. Google Maps will give you a simple chart that shows how busy a location gets during each hour of the current day. If you have future plans, then you can swipe through each day of the week and you will be shown statistical data about the peak time for a location or business.
Although Google has started rolling the updates, many users have not received it yet. However, if you still like to try the new Google Maps v9.14 application, then it is available on the Play Store. It can be installed directly to your Android phone. If you want to wait for the update to be rolled out by Google, then you can wait and get the latest available Google Maps app from Play Store.