When everything from wristwatches to light bulbs is getting smart why should our beloved TV stay behind? It is after all the thing many people stare at constantly for most of their day. With the growing popularity of YouTube and the onslaught of several online streaming services, Television seemed like a sore thumb. Not anymore with the new generation of smart TVs capable of connecting to the Internet, packing in some decent hardware for apps and media as well. They've become more like a non-traditional computer with a remote instead of a mouse and keyboard. But not everyone is buying into the smart TV thing because there are cheaper alternatives like Google Chromecast and Amazon Fire TV Stick.
These streaming devices bring the "smart" features onto any normal TV with an HDMI port. Amazon is the newcomer in the streaming stick market with its Fire TV stick while Google has reiterated its original Chromecast a couple of times by now. Both these devices may sound the same but are fundamentally and functionally very different. We get into the technical aspects here but talk about these devices from a standpoint that the general public can understand.
Chromecast vs Amazon Fire TV
Google Chromecast
Investing in a smart TV doesn't sound like a very good idea to me. But then, investing in an iPhone doesn't sound like a good idea to me either. I'm quite middle-class that way. What does sound like a good idea to me though is buying a nice TV with a great display and then plugging in a Chromecast? Chromecast is more of a service than a standalone product. It is but a wireless media hub for your TV. Buying a Chromecast is pointless if you don't have a compatible device you can stream content from.
These devices include Android and iOS devices as well as PCs as long as they have the right apps installed. Chromecast lacks any sort of interface as well and the most it will do is help you set it up. From there on, you just have to find the right apps on your phone, tablet, or PC that'll let you stream online or local content to your Chromecast. Most popular streaming apps such as YouTube, Netflix, Spotify, Hulu, etc support Chromecast. Such is the popularity of Chromecast, that there is a good chance an app supports it even if it's not very popular.
Even apps like file explorers on Android support Chromecast as well as some games.
Contrary to what it is popularly believed because it seems so too, Chromecast doesn't actually stream content from your phone to the TV. It simply connects to the internet, and the app tells it where to find the content. Chromecast then simply streams the content from the Intenet. Which is why app support is required.
Unfortunately, as you will soon find out after buying it, Amazon's Prime Video service does not support Chromecast. Some Indian streaming services are also on this list but nobody really uses them anyway. Regardless, Google was a step ahead with regards to non-compatible apps. That's why even though Chromecast doesn't do so by default, you can actually stream content from your phone to Chromecast. Any newer versions of Android support mirroring the screen along with the audio directly to Chromecast. If your Android device runs a skinned version of Android that doesn't support the feature, you can still mirror your screen using the Google Home app.
Amazon Fire TV Stick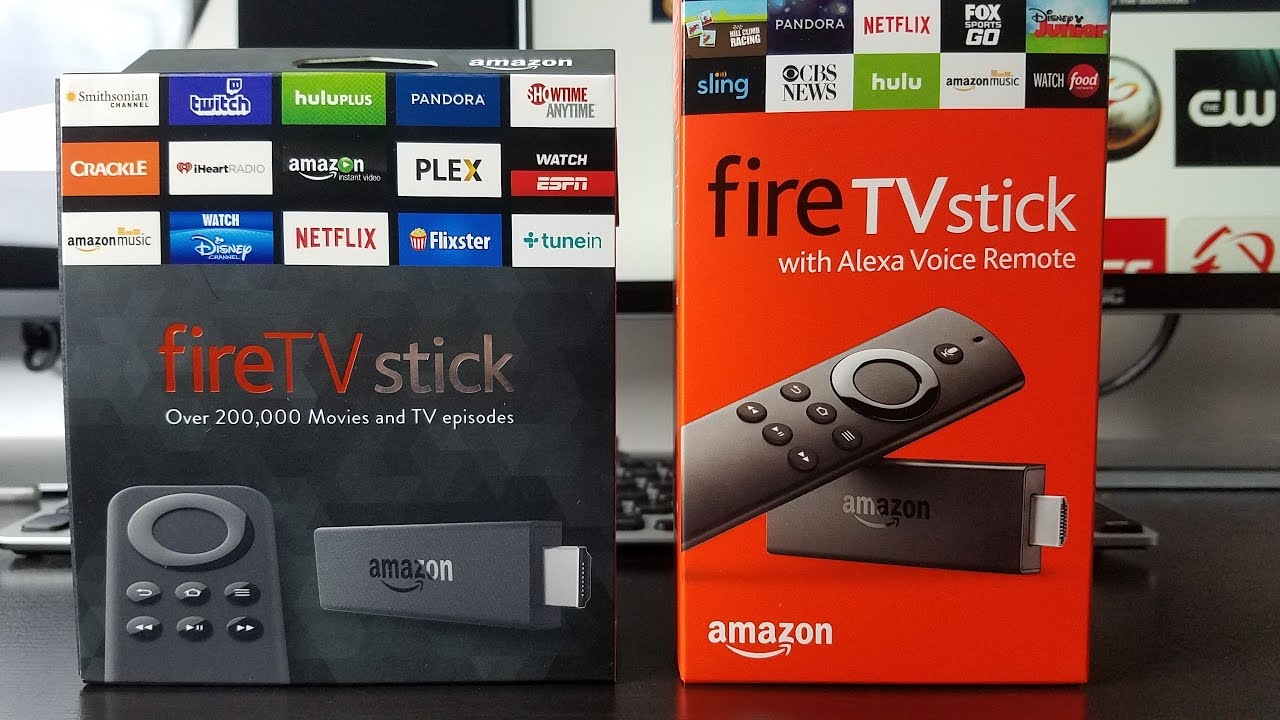 The Amazon Fire TV Stick is Amazon's answer to Chromecast but it is quite different. Unlike Chromecast it is a standalone device and is closer to the smart TV thing, even Google's Android TV than Chromecast. It comes with 8GB of onboard storage since it is powered by Android and you can install Android apps on it. This means one doesn't really need apps on your phone or tablet to support the Fire TV Stick. Due to the decent hardware, it packs in, Fire TV Stick reportedly streams content a tad bit quicker than Chromecast.
Also unlike Chromecast, the Fire TV Stick actually has an Android TV-like interface. That was probably necessary since it has apps that you'd want to launch. It ships with remote control with Amazon's virtual assistant Alexa built-in. You can also navigate through the interface via an app on your phone (Amazon Fire TV Remote App).
Being able to install Android apps is the best thing about this device. This makes it so much easier to Netflix and chill than Chromecast. More importantly, it ships with Amazon Prime Video built-in (of course). It wouldn't really matter if it didn't because one could just install it and would work.
So Amazon just showed the middle finger to Google, then used Google's software to create a competing device. And a better one at that. To top that, in case you haven't noticed, Amazon refuses to sell any of Google's products that compete with its own devices. Obviously, Google can't just let that happen. Which is why Google is pulling back YouTube support from the Fire TV Stick by January 2018.
The better one?
Amazon Fire TV Stick provides a more traditional living room experience than Chromecast does. It is also more powerful and you don't have to worry about an app supporting it. If there's an Android app you can install it and start streaming right away. But the lack of YouTube is going to be a problem. Even if you don't plan on streaming a lot of YouTube videos on your TV, there always is that occasional video you would like to see on a bigger screen. There may be workarounds when Google finally pulls the plug. But until that happens, we'd suggest you hold on before investing in the Fire TV Stick, considering it costs considerably more than Chromecast.
Chromecast is more flexible, even though not as good as Fire TV stick. If you find unsupported apps you can still view the content on your TV. Moreover, as Android apps grow larger in size, as they tend to do, you don't have to worry about the storage on your Chromecast. Once you buy it, it will probably take Google a while to convince you to buy another Chromecast.
If you are confident the lack of YouTube support doesn't bother you, the Fire TV Stick is definitely better.
Editor's Pick: SeriesGuide: The Best App for Tracking TV Shows