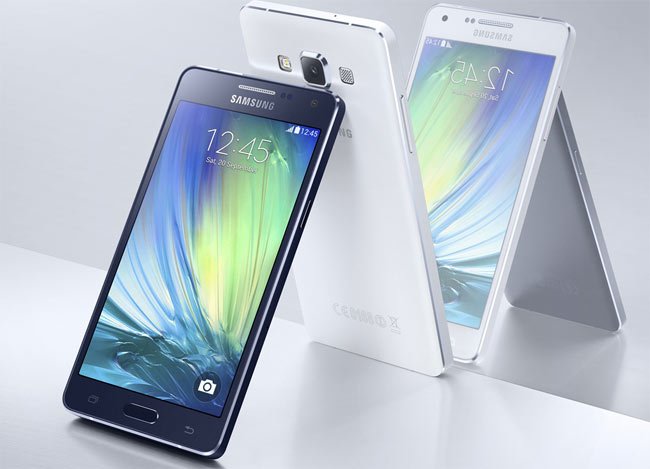 As many of you know, the Korean smartphone giant Samsung is notorious for its tendency to use plastic on its flagship phones. However, with the release of the Galaxy Alpha, it looked as if Samsung may finally be following those such as HTC and Apple.
Well, surprising us all again, Samsung has announced it's latest devices the Galaxy A5, and A3 both with a metal design. With the Galaxy A5 and Galaxy A3, it seems that Samsung wasn't joking when it claimed that they were planning on fundamentally changing the way it looked at its smartphones.
With the A5, Samsung beats out Apple's current flagship, the iPhone 6 on thickness coming in at just .26 inches thick or 6.7mm while the A3 matches Apple's .27 or 6.9mm mark. The Galaxy A5 packs a 5 inch HD Super AMOLED display, a 1.2GHz quad-core processor, 2GB of RAM, a 13MP rear snapper, and a 5MP front-facing camera.
As you'd expect from the name, the A3 is slightly less beefy with a 4.5-inch qHD Super AMOLED display, 1.2 GHz quad-core processor, 1GB of ram, an 8MP rear snapper, and a 5MP front-facing camera. Unfortunately, both devices will ship with KitKat instead of Google's Android Lollipop. There is still no word on the pricing on either device or if it will be coming to the U.S. Currently both devices are releasing in China during the month of November.
Both the new smartphone namely the Samsung Galaxy A3 and the Galaxy A5 look stunning and sturdy. It's nice to see Samsung releasing smartphones that look premium.