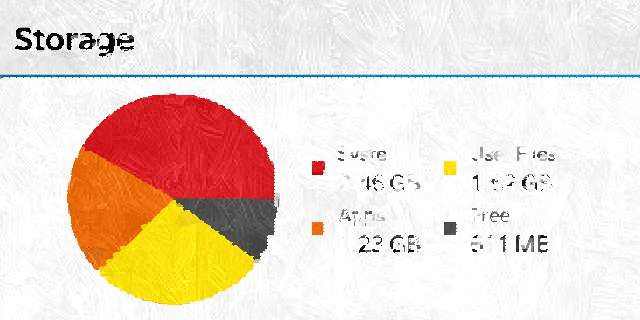 Every day we get across new exciting apps and we try them, download them and we end up using all our internal space. We use Android phone on daily basis and click pictures or record videos, download music, documents and we don't even bother looking at the internal space we have left and someday a notification pops up saying you have low internal memory. If you want to free up some space on your device then this guide will do just that.
Freeing up space sometimes can get complicated mainly when data is not organized from the start. But don't worry this guide will not only free up space but also help you systematize your disk storage so that you can work in a more productive way. Through this article, we will guide you on how to free up space on your Android ensure you never use up all your storage.
You can always visualize the number of useful apps and media have captured. You can use apps like FreeSpace, DiskUsage to visualize all your disk usage. However, these apps do not manage or free up disk usage. You need to manually manage your storage space and get your Android device organized. So here are some ways you can free up space on your Android devices.
Move Apps and Media to External SD Card
This is a very effective method if you need to free up noticeable space on your device. Although many devices come with only internal storage, there are still many devices that come with external SD card support. Android apps use up a lot of space especially games. Android devices with external SD card functionality most likely come with less internal storage. You can free up a lot of internal space just by moving them to your SD cards. This can be done using the inbuilt function from the devices or using the Android app.
To use the inbuilt functionality, Go to Settings> Apps> Select an app> Move to SD Card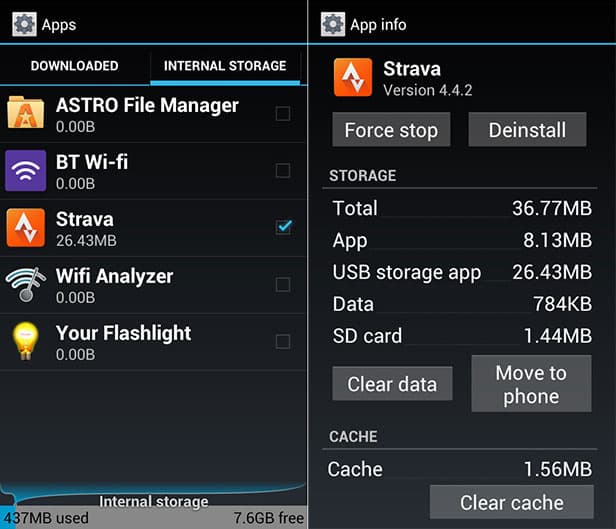 If you like to move apps in a bulk, using applications like Move app to SD card, AppMgr III(app 2 SD) will work.

[googleplay url="https://play.google.com/store/apps/details?id=com.ljmobile.move.app"]
Clear App Cache or Data
Every time we use an app some cache is collected in phone's internal storage. Clearing cache will clear the application's temporary files. Clearing cache will not affect the application's functionality. However, clearing data is a more drastic move. This will reset the application like it came when you just installed it. Use a cache clearing app to clear cache in a bulk. There are many cache clearing apps on Google Play.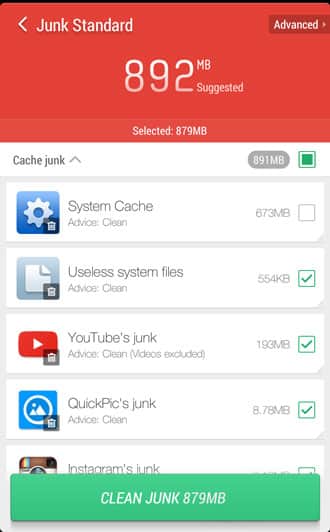 [googleplay url="https://play.google.com/store/apps/details?id=com.cleanmaster.mguard"]
Uninstall unused Applications
Uninstalling unused or rarely used apps will surely make a difference. There are many unwanted apps that come pre-installed with the device. Applications use up a lot of space and uninstalling them will free up some space. This can be done going to Setting, Apps and uninstall the apps you don't want. If you have a rooted device then you can also uninstall the apps that come inbuilt from the manufacturer. This can be done using an App that could do so. However, you need to grant root access to the app. So all the bloatware and unused in-built app gets removed from system.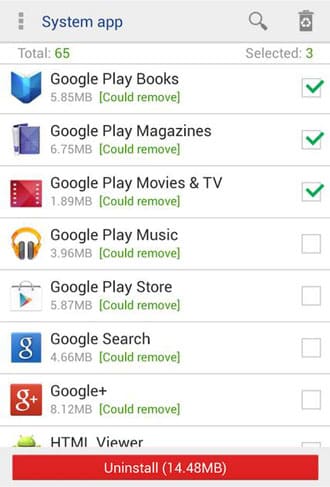 [googleplay url="https://play.google.com/store/apps/details?id=com.jumobile.manager.systemapp"]
Upload Photos and Media over Cloud
Photos and videos shot from High Definition cameras can use up huge space in storage. However, moving them to Cloud Storage can be a great deal in terms of freeing up space. You can upload your images Google Drive, Box, Dropbox, etc. You can also turn on the Auto Upload function on Google Photos to automatically upload all your camera shots over Google Servers and its free. Moreover, all your photos are private and are only visible to you.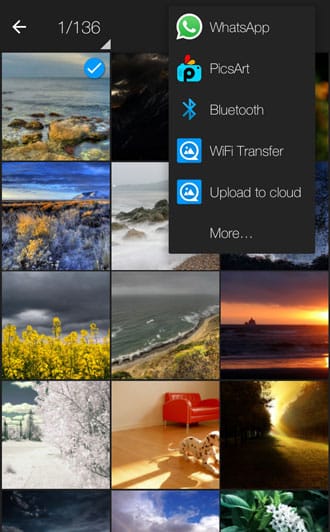 [googleplay url="https://play.google.com/store/apps/details?id=com.google.android.apps.photos"]
Setup your own Wireless Storage
You can set up your homemade Wireless Storage by sharing some space from your Computer for your devices. To setup, you need a Wifi Router with USB port support and a USB Storage like External Hard Drive or Flash drives. You can connect the USB Storage to the router and gain access to your devices with wireless LAN. If you do not have Wifi Router with USB port, still you can share space within devices. You need a Wifi Router and all your devices need to be connected to it. First thing you can do is Share folders or Drives from your PC and provide Read or Write permissions for it. Then get Android app like ES File Explorer that will search for Shared Networks within LAN which will then authenticate the user and connect. This way you can share contents, images, media etc or even share storage within your devices. You can directly stream videos from your PC to Android Devices.
Read next: Free More Space on Android Internal Storage with a VM Tweak