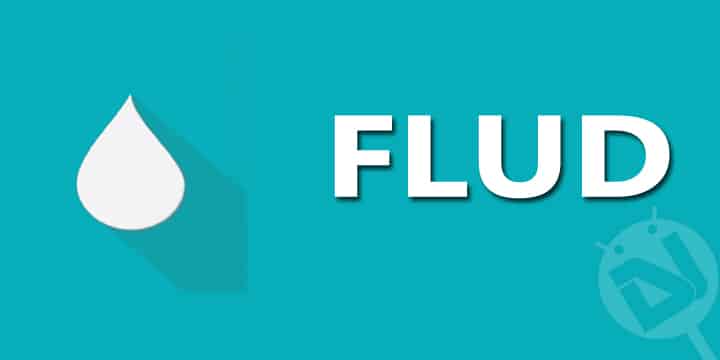 Remember the time when downloading stuff from torrent only happened on computers? Everything you wanted was available for free on the internet. You probably thought that things just could not get any better than this. Well, it probably just got better! The openness of Android OS and the hard work of amazing developers have brought torrent clients to Android. Now instead of sitting in front of your computer desk, you can download your torrent files right from your smartphone. Torrents on Android are nothing new, there are dozen of torrent clients that let you download your files with ease. In my opinion, Flud is probably the best torrent client app for Android.
Warning:
The use of torrent apps may be prohibited or downright illegal in some states and countries. Be mindful of the local law and don't download illegal content. This article is written only to be used for freeware and copyright free content. DroidViews does not condone piracy.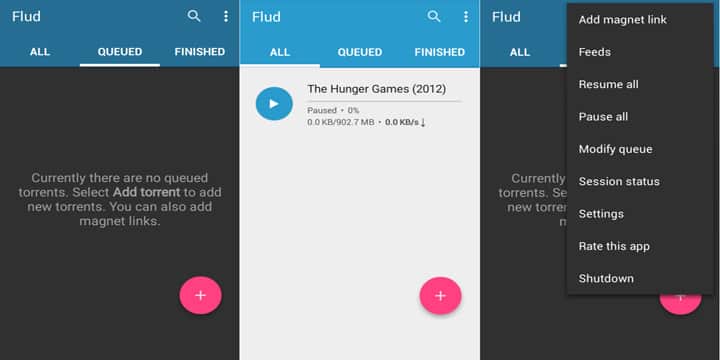 Flud is a torrent client which is probably better than any other client available in the Google Play store right now. It uses the BitTorrent protocol to fetch your files. The user interface of Flud is quite simple and straightforward.
There are three panels in total; all, queued and finished. The all panel lists all the ongoing downloads, queued panel lists the downloads which are in queue i.e. the files which will be downloaded once the ongoing download is complete, and the finished panel shows all the files which are already downloaded. There is a floating button in the bottom right corner that lets you add the torrent file which you want to download. At the top, there is a search button which lets you search for torrent files in case you haven't already downloaded the file from a torrent website. It also has a light and dark theme.
Flud doesn't only look good but it is completely feature packed too. For instance, you can move files from one storage to another while they are downloading. This means if you run out of storage while downloading, you can easily move the file to different storage. It also supports magnet link. This means you don't have to download the torrent file first and then add it in the app for the download to start. You just click on the download link from browser and download will begin.
Another cool feature is that it allows you to select which files you want to download from a complete torrent. you can also prioritize the files. Unlike many other torrent clients, Flud doesn't limit download or upload speed. You can download at the fastest speed your ISP is providing. So that's Flud. This app is highly recommended if you are looking for a perfect torrent client for your Android device.
If you want, you can remove all ads by purchasing the ad-free version for $1.84.
Read Next: 15 Best Offline Games for Android