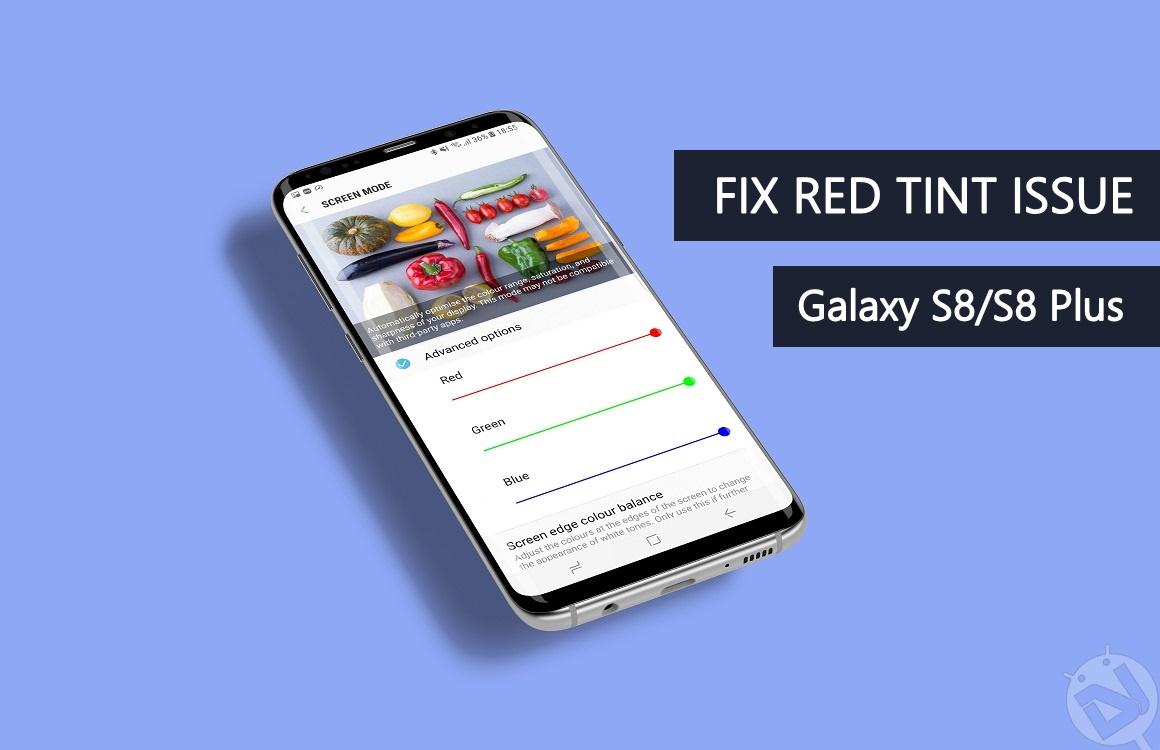 A few days back, the Korean Galaxy S8 users have reported a strange red tint on the display. Although it doesn't affect the device performance, it looks ugly on an otherwise gorgeous display. After multiple complaints, Samsung spokesman has cleared that it isn't a hardware issue but a simple color calibration problem. As promised, Samsung released a new firmware to fix Galaxy S8 red tint display issue and is now available to download. Once you're on the new firmware, you can manually adjust the color settings on your device.
Samsung has released the fix in the latest firmware G950NKSU1AQDG and G955NKSU1AQDG. In the latest firmware, you can find new options in the display settings to fine tune the color balance on your Galaxy S8/S8 Plus. In the Settings, you'll find an additional setting under the Adaptive Display Screen Mode where you'll see the "Full-Screen Color Balance" setting. Also, you'll find an option called the Screen edge color balance under Screen Mode menu that allows you to change white balance at edges of the screen. This is the area where multiple users complained the worst red tint. Currently, the fix is released to the Korean and European variants of the Galaxy S8/S8 Plus smartphones. We will update the list once the latest firmware is available to other S8 variants.
How to Fix Galaxy S8 Red Tint Display Issue
First, you need to be on the latest G950NKSU1AQDG or G955NKSU1AQDG firmware (or above) to access the advanced display options. So, flash the latest stock firmware first.
Now, navigate to the device Settings » Display » Screen Mode. Here you can choose between Adaptive display, AMOLED cinema, AMOLED photo and Basic as per your choice.
From the Colour Balance menu, you can manually adjust the RGB values to your choice.
In the latest update, you'll find the Full-Screen Color Balance and Edge Screen Color Balance under Adaptive Display mode.
Note: If you change the color settings in Adaptive Display mode, the changes seems to apply across all Screen modes.
You have to use these options to adjust the color balance on your device until the red tint is gone.
Pro Tip: Use a white background to check if the Red tint is completely gone.
It's that simple to fix the red tint issue on Galaxy S8/S8 Plus. If you have any queries, let us know in the comments section below.