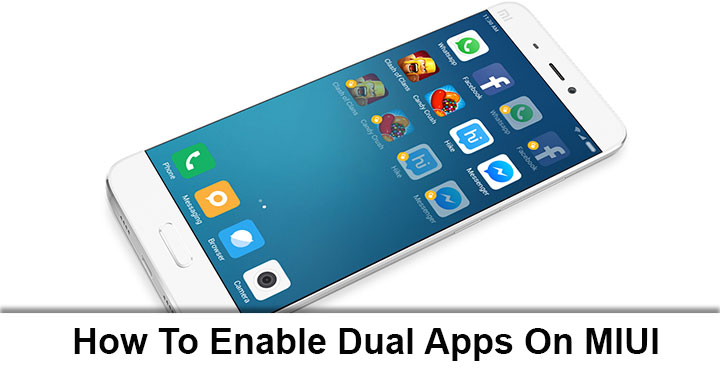 It might not be as popular a concept in the west, but dual SIM phones are quite common in eastern countries like India and China. In fact, they're increasingly becoming as common as single SIM devices. But services such as WhatsApp and Viber which work off your phone number don't allow multiple accounts to be used simultaneously. These services were not designed with dual SIM smartphones in mind. Which is why apps like Parallel Space grew popular as a solution to this problem. Manufacturers are now understanding the needs of their users as well. As a result, many of them allow users a similar functionality through built-in software. It is known by different names on different phones, like Dual Apps on MIUI or App twins on EMUI.
There is a difference though. Unlike Parallel Space or MUI, the selection of apps that you are allowed to clone is pretty limited on EMUI. Only Facebook, its companion Messenger, and WhatsApp can be cloned on EMUI for now. MIUI allows you an extensive list in that regard. Any app that you'd want to clone, you might be able to on MIUI. The Dual Apps functionality was introduced in MIUI with the launch of MIUI 8. Therefore it is available on any device (Redmi Note 3, Mi5, Mi Pad 2, Mi Note 2, Redmi 2 Prime, Redmi Note 4, etc.) running MIUI 8 or higher.
How to enable dual apps
Since this is a feature that's built-in, you won't need another app or have to work your way around.
To access MIUI's dual app functionality, go to Settings and scroll down to the DEVICE section.
Here, depending on the version of MIUI you'll either find Cloned apps or Dual apps.
Tap on it and you'll be able to see a list of apps that are installed on your phone. Some apps such as WhatsApp are already listed at the top under the Recommended section. The others are listed below this.
Find the app you want to clone and turn on the toggle next to it.
That's pretty much it. The app will be cloned and you'll be able to see it among other apps. 
 Launch the app and sign in with your login credentials, if the app requires that.
You can create as many clones as you like but keep in mind these cloned apps will also be taking up the same amount of RAM and Memory as the original if not more. MIUI provides a visual marker on the icon of the cloned app so it is easy for you to decide which is which. If at any point in time you feel like removing the clone app, Xiaomi has made that quite easy too. You can uninstall it like any other regular app and it will be removed from your device along with all its data.
Alternatively, you can also do this by going back to the Dual apps/Cloned apps settings and turning the toggle for the app off.