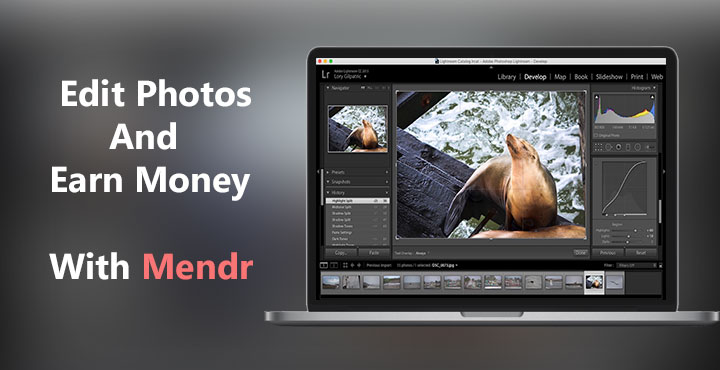 Remember the good old days when taking a picture used to be a big deal? Then digital cameras happened, and then smartphones happened. Today's smartphones are quite enough for a lot of people's picture taking needs. The quite capable smartphones have created so many part-time photographers as evident by the popularity of Instagram. According to a rough estimate, 2017 will see more than a trillion photos clicked. But not every photo is perfect, which is why there are a number of photo editing software available out there as well. Some mobile apps make it easy to edit photos, as long as it involves some basic editing, but more complex tasks require the use of more complex software. That might not be everyone's cup of tea though. So if you can edit photos, you can earn money doing it, with Mendr.
Mendr is an app available for both Android and iOS, so it has a large potential user base. This is essential for the app since it uses crowd sourcing to match you with users who need to tweak their best photographic moments. Of course, it's also helpful if you are the other kind of person and want your photo edited by some one more capable. Naturally, there will be more people wanting their photos edited than capable editors qualified enough to meet the needs of the larger group. This makes Mendr a good micro-job platform, where you can put your photo editing skills to good use and make some money on the side.
Must read: How to Edit build.prop File on Android Devices
Download Mendr
Get started
Getting started with Mendr is pretty easy. Launch the app and then signup for an account using your Facebook account or your email address. Once you're in, you can quickly select a photo from the thumbnails on the bottom part of your screen, or from your gallery by hitting the Album button at the bottom.
When you select a photo, you'll see two options appear at the bottom, Editor's Touch and Tailor. When you tap on the Tailor button, you're taken to a screen where you can request for specific edits that you need to be made on your photo. The range of options here is huge but every single option will cost you a certain amount of money. When you've selected the available options, you can see how much all of it will cost you before you submit your request by tapping the receipt icon in the top left corner.
When you submit your request, Mendr automatically matches your photo edit requests to the editors in their pool. You can then trust them to "mend" your photos. This completes the last of the three steps to using Mendr. The re-touched photo is available to you via the app once the job is done.
Must read: 5 Best Photo Editing Apps for Android
Become an Editor and earn money
That's all good but if you can edit photos, that's not what you're probably interested in. If you want to become an Editor and earn some money on the side, head over to the Mendr website and click on Become an Editor.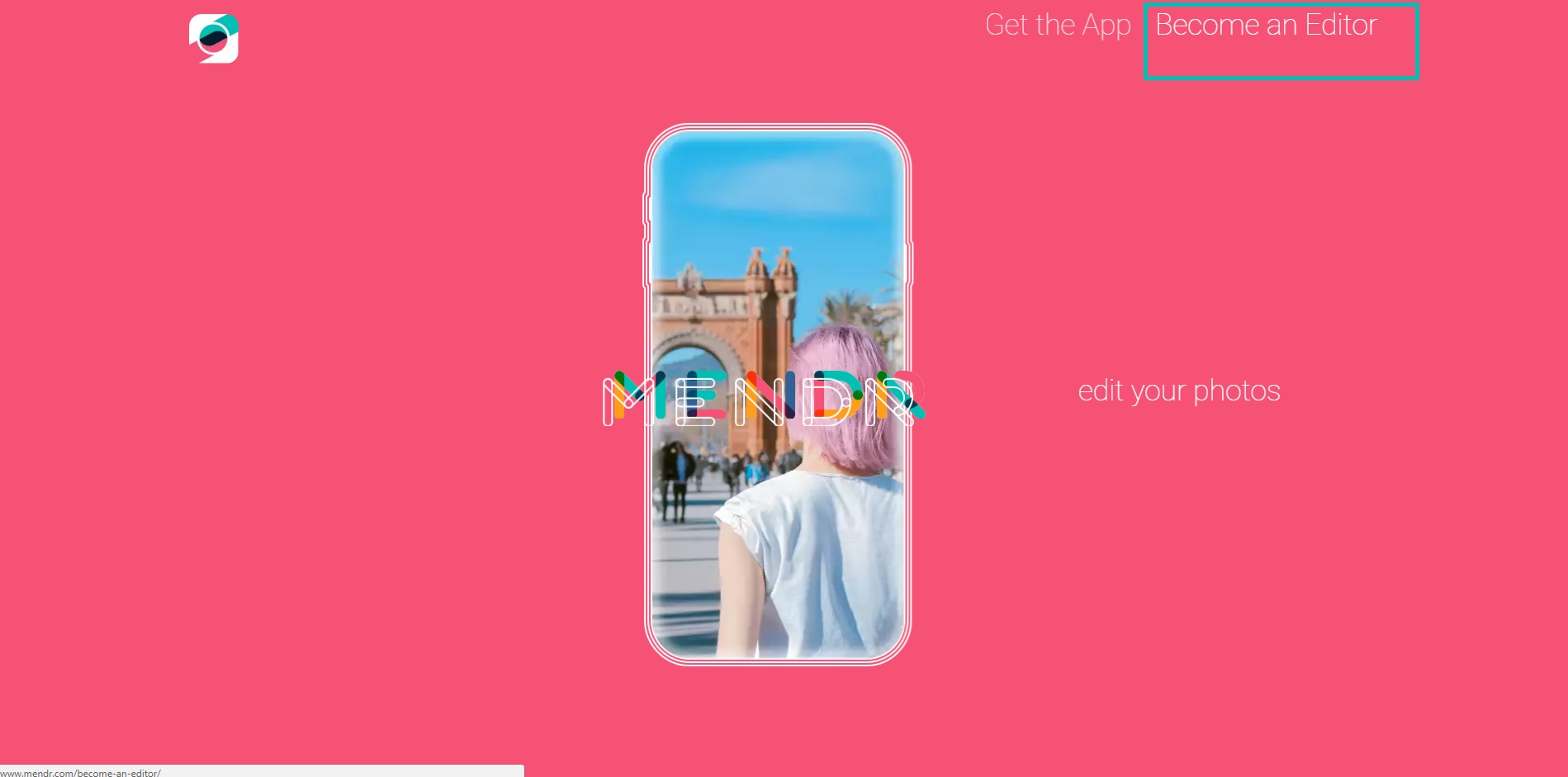 Then scroll down to the bottom of the next page and click on the button that says "BECOME AN EDITOR TODAY". Login your account or sign up for an account if you don't already have one. Mendr says you won't have to fight over jobs with other editors and win a bidding war to get paid.
"As an editor at Mendr, you get to claim the requests you want and the work is immediately yours. Alongside every available edit request, you'll see how much money you'll make. Once you complete the job, cashing out is easy via PayPal."
You may also like: 5 Apps to Add Blur Effect in Pictures on Android
You can use any photo editing tools at your disposal – Photoshop, GIMP, Lightroom, anything you prefer. You will be able to apply from anywhere in the world and will be able to see how much you can get paid for each job before you apply. It usually varies from $2 to $30 according to a report.
When you sign up, however, you will have to take a small test to become an editor. The test is necessary to maintain a quality amongst the editor pool at Mendr.