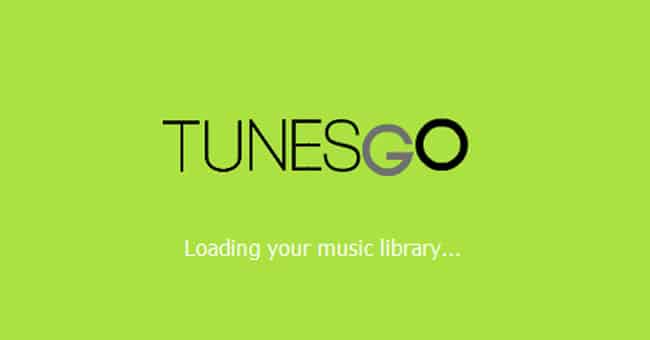 While transferring media files to Android devices is very easy, doing the same on an iOS device like the iPhone or iPad a little sweating. Being an iPhone user who owns a Windows PC, I don't like using Apple's iTunes utility for managing multimedia files and other essential data because I hate its look and layout.
It's because of the ease Wondershare TunesGo adds to tasks like browsing and downloading music, backing up, importing, exporting, transferring them to and syncing them with your Android phone or iPhone. TunesGo automatically analyzes your music, downloads album or cover art for the songs. It lets you manually tag your music and remove missing/broken tracks.
Wondershare TunesGo is a very handy utility that is available for both Windows and Mac. While the Mac version of the program lets you manage your music, videos, photos, podcasts, voice memos, etc., the Windows version comes handy with downloading music and videos from popular platforms like YouTube, SoundCloud, Vimeo, MTV, Vevo, etc. by placing the file link into the download box field under the Download section of the program.
Wondershare TunesGo has a very clean and user-friendly interface that does not demand any technical knowledge on the part of the user and makes managing all your multimedia files a breeze. The Discover feature in Wondershare TunesGo gives you free access to thousand of high-quality songs from different genres like Pop, Rock, Jazz, Blues, Reggae, Avant-Garde, Latin, Country, R&B, etc.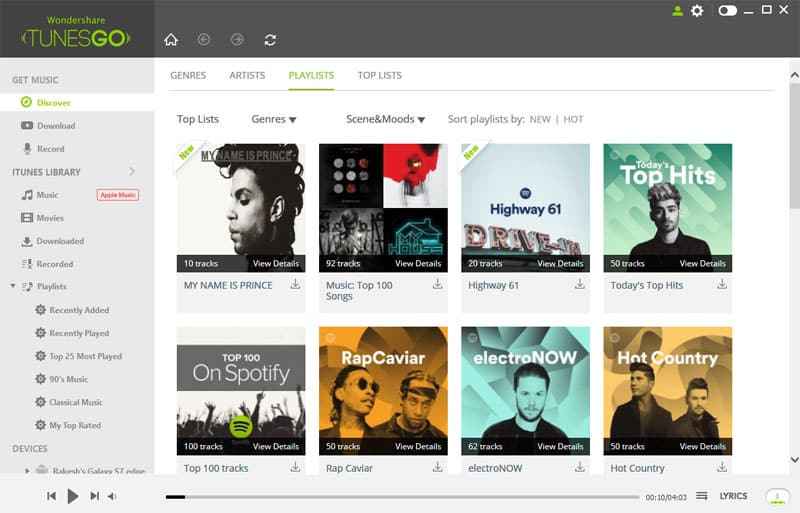 Using the Download option, you can download any audio or video file from online services like SoundCloud, Youtube, MTV, Vimeo and so on. If the file you want to download is not from the above-mentioned services, you can manually add new sites by clicking the Add New option. TunesGo supports more than 1000 sites.
The Record option in the program comes handy if you want to record your favorite podcast or song simply by clicking the record button.
Next comes the TunesGo's iTunes Library section where you can transfer your music files to your iPhone, iPad or Android device, backup them and delete duplicate songs easily. Of course, you need to connect your device using a USB cable to perform such tasks.
For more details about TunesGo, give a watch to the following video:
If you love music, Wondershare TunesGo can prove to a perfect companion for you for handling all your music needs on iOS and Android devices. The only thing that might bother some users is the exorbitant price of this handy utility. However, considering the features and services it offers, the cost of the program can be justified because it's just a one-time payment for lifetime use.
Whether you use a Mac or Windows computer, or an iOS or Android device, you must give a try to Wondershare TunesGo and purchase if you like it.
Download Wondershare TunesGo: Link
To download music on your computer, don't forget to browse TunesGo Playlist.