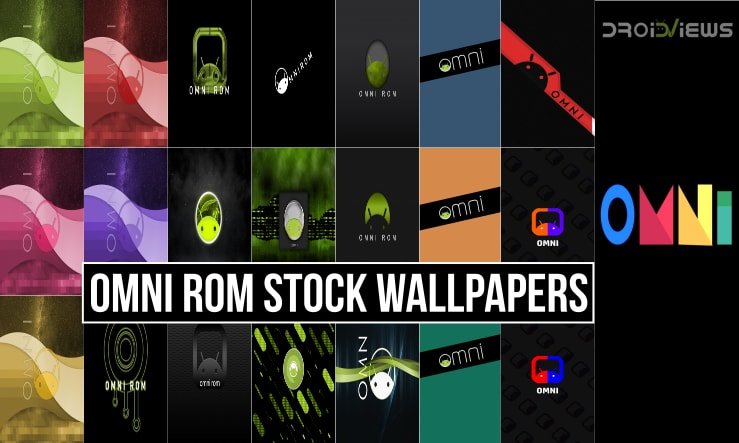 Omni ROM which is one of the more popular custom ROMs going around among the number of custom ROMs available in the market just launched the latest version which is named as Omni ROM 8.1. As far as the Omni ROM 8.1 launch is concerned, the latest ROM version is based on the latest version of Android which is Android 8.1 Oreo which is a maintenance release on top of Android 8.0 Oreo that was released by Google by the end of last year.
As far as Omni ROM 8.1 is concerned, this latest version of the Omni ROM comes with all the features that were present on the previous versions of Omni ROMs as well as all the features from Android 8.1 Oreo including newer features, wallpapers and much more. Regarding the latest wallpapers with Omni ROM, we have received the wallpapers from Omni ROM 8.1 and you can download them for your device from below.
Download Omni ROM Stock Wallpapers
The developers behind the ever-popular Omni ROM has just announced the latest version of Omni ROM based on Android 8.1 Oreo which is named as Omni ROM 8.1. The latest version of Omni ROM 8.1 is out now with support for popular devices like the OnePlus 5, OnePlus 5T, Pixel and Nexus devices including others.
As far as the Omni ROM 8.1 release is concerned, the ROM also comes with latest Stock wallpapers that have been designed by Team Omni ROM for the latest update. There is a total of 22 wallpapers included with the latest version of Omni ROM which will be available on your device when you flash the ROM on your device.
All of the 22 wallpapers included with Omni ROM 8.1 are designed with the logo of Omni ROM and come with various different colors and styles. Also, some of these wallpapers are designed to suit the AMOLED displays present on the likes of Pixel and OnePlus devices.
Also, these wallpapers are available in Full HD resolution and the wallpapers are available in 1080 x 1900 pixels as well as 2160 x 1920 pixels which means that they are compatible with 16:9 aspect ratio displays as well as 18:9 aspect ratio displays.
Now, you can have a look as well as download these wallpapers on your device from here as we have attached them below. To download these Stock Wallpapers all at once and in original quality, you need to download the zip file linked in the Download Links section below and extract them to your smartphone or PC.
Download Links
Omni-ROM-Stock-Wallpapers.zip | Mirror
Also download: