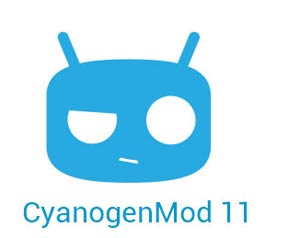 The scene over Android is progressing a lot these days, the most sounding news to be the release of KitKat 4.4. 1 update and another to hold your breath, especially for the Nexus users. Earlier today, CyanogenMod posted about CM11 M1 being released for the Nexus series devices. Off course its an early morning cup of coffee bringing with it the sweetest and chocolaty cookies of KitKat.
As per CyanogenMod, the Nexus device line is not going through the nightly era and is skipping directly to the M1-Snapshot stage since its all Google synced hardware, so bugs are at their minimum, only bugs to be faced shall be linked to the CM itself. The team also instates that the non-nexus device tree are also being synced at a pace to be released as nightlies in the very near future. A happy news for the worthy Galaxy Nexus users is, CM is officially bringing KK taste. At last, the team is really looking forward to update their sources to the latest 4.4.1_r1 branch.
Here Is What's New!
As, soon as you boot your device, the first thing you shall perceive is the latest bootanimation which is minimal yet very elegant and beautiful. Once it boots, you will face a new login screen for CyanogenMod account sync, the background base is now white with blue text which makes the setup look much wiser. Enter your account details and forward to the complete setup. When it finishes, you will see your homescreen. Apollo, DSP Manager and File Manager are available to be put to use. While in the Settings, under the Personalization menu, you will see the Themes (Theme Manager), Interface and Lock screen modifications. Scrolling down, you will find Display & lights, where you will be able to modify screen display and LED settings. Superuser is again built in with the Settings along with Performance controls. Apart from what's visible, the ROM is now more smooth and flowing, and the touch is way responsive.
Look below at the images and have a bare look at what's coming your way.
Prepare your device
To Install CyanogenMod you will need your Nexus to have an unlocked bootloader and a Custom Recovery Installed.
Install On Your Nexus
It is highly advised to Install with a complete wipe if you're coming from another ROM or even an older 4.3 nightly to avoid any glitches. You can either flash manually using the steps below or make use of the latest CM Installer.
Download the ROM zip and GApps file.
Connect your device to the PC via USB cable. Transfer the ROM and GApps zip files to a suitable location.
Open a CMD window and type in the following command to reboot your Nexus into recovery mode:

adb reboot recovery

Once rebooted, disconnect the device.
From the recovery menu, wipe the System, Data, Cache, Boot & Dalvik-Cache partitions.
Flash the ROM zip file followed by the GApps zip file.
Once done, you can reboot your device normally and enjoy the amazing taste of CM11 on your Nexus.
As per my own experience, the M1 snapshot can definitely be used as a daily driver. For everyone, who need stability along with performance and battery life. Have you Installed? Give us some feedback about its features, performance, battery life, bugs etc.
For non-nexus clients, who are not yet having the CM11 love can Install CM10.2 stable release on their device.