If you are a long-time follower of the site then you probably know that here at DroidViews we are all about customization. We have provided tips and tricks to help you make your phone unique and we know that you loved it. As a result, today we are going to show you 3 home screen setups and provide how-to's in order to use them on your own. So, here's the first installment of my home screen setups customization tips for Android that you should try to get a unique look on your phone's home screen.
If you don't like any of these setups then you can visit our themes and wallpapers sections in order to find whatever suits you. You can also submit your own setup and it may be featured in an upcoming article. Before we begin, feel free to read some related articles:
1. Astronaut Setup
A colorful and simple setup. It's a single screen setup that packs all of the functionality that you'll need on one screen. Can you find the app drawer?
Yep. It's the green "ball" that the astronaut holds. Also, the music buttons right below the Google search bar are totally functional and made with Zooper Widget.
What you will need:
Nova Launcher (Free/Prime)
Wallpaper (Download below)
Zooper Widget (Pro)
As you've seen this setup uses a persistent Search bar with the settings that we give you below. As for the widget, there is another screenshot of the items used to create it. If you don't know how to create your own widget, then consider reading the article.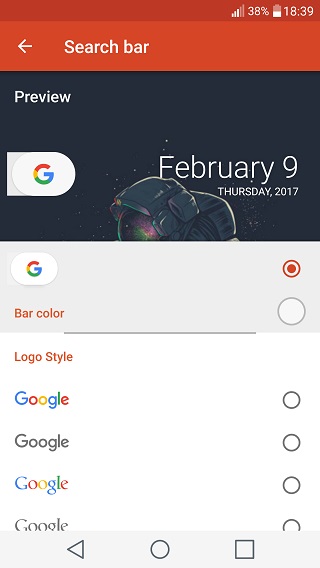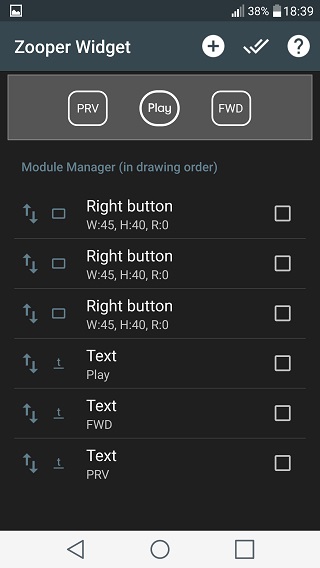 2. Bridge Setup (My Current One)
This one is the setup I currently have on my LG G3. It's minimal and simple, leaving the majority of the home screen to the beautiful wallpaper. Black and white are the dominant colors making it an eye candy for me.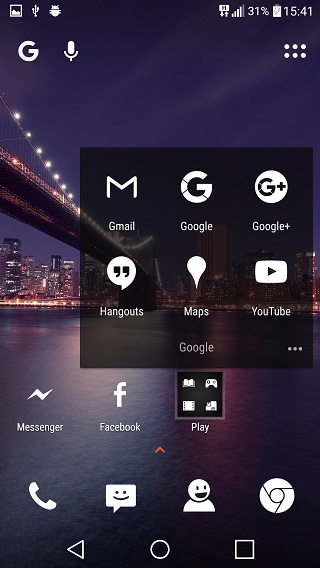 What you will need:

As far as the Nova Launcher settings are concerned, I only use a persistent search bar with the 3rd Bar Style and the 6th Logo Style options.
Also see: 4 Awesome Wallpaper Apps for Android [#4]
Apart from that, I have also customized my folders. Here is a screenshot of my settings (the transparency is set to 27% and the icon size to 130%). Finally, the wallpaper can be found for free in the "Lines Free" Icon pack (Creator: Nate Wren).
3. Iron Man Setup
If you love Iron Man then you'll surely love this one. Below, I will show you the basic idea and I hope that you use it to make your phone even more unique.
What you will need:
Wallpaper (Download Below)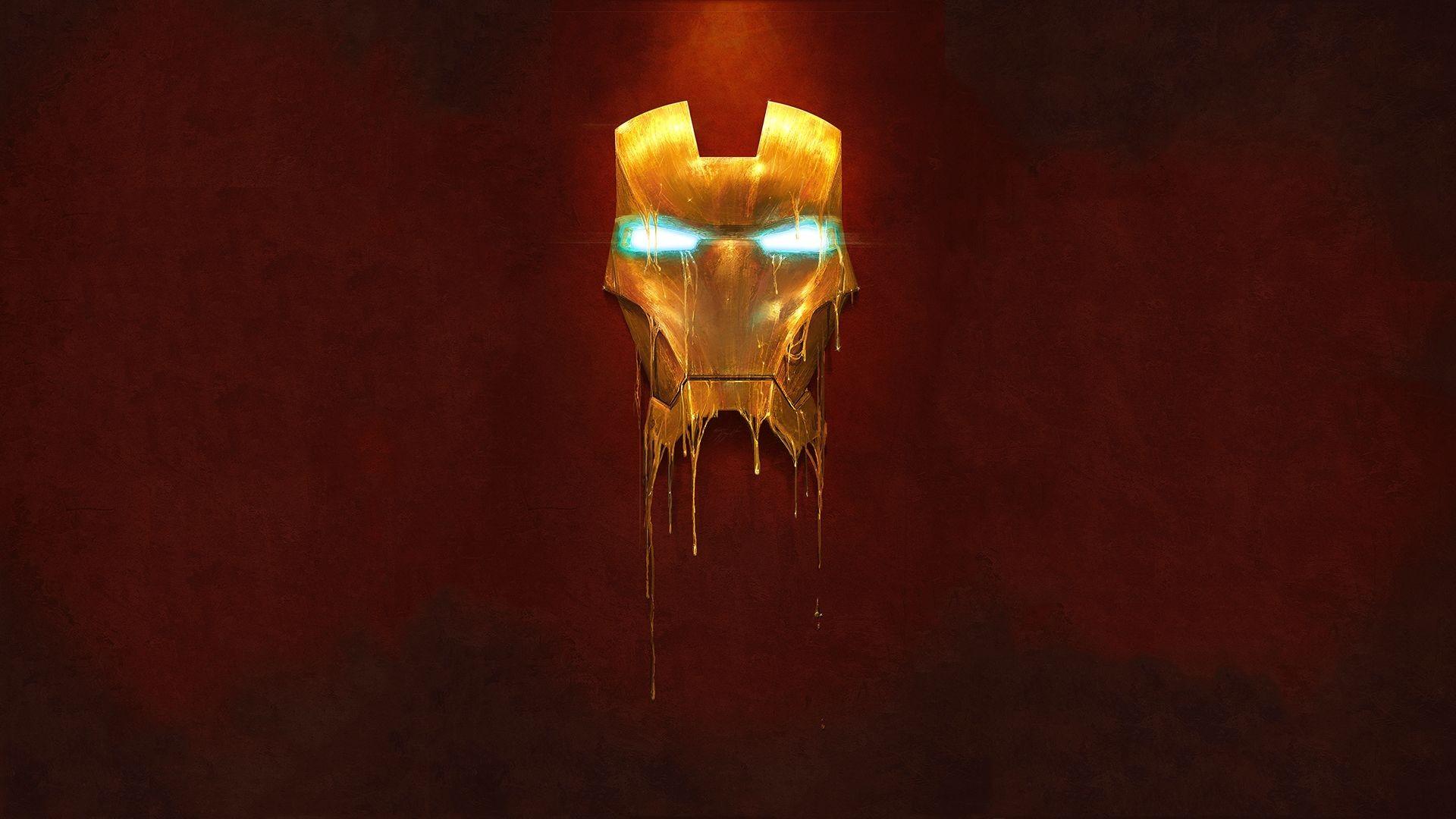 As you've seen didn't add a search bar on this setup. However, you can easily add one if that suits you. The best part is the little "Avengers" Icon that acts as the app drawer icon. This can be found in the aforementioned Icon Pack. Finally, I've added a 1Weather 1×3 widget and changed its colors to match those of the wallpaper. As I mentioned earlier, you can expand the functionalities of this setup to your liking.
You may also like: How to Make Your Phone Look Like Google Pixel
These are the 3 most interesting home screen setups that I wanted to share with you today. Feel free to submit your own setups and asks questions in the comments below. As always, thanks for reading.