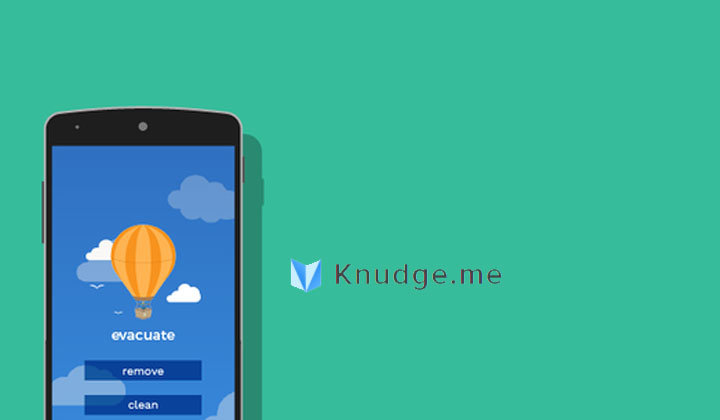 Although English is the most important language at the moment, not everyone is fluent in it. The most difficult part of learning English is building a powerful Vocabulary. After all, if you're not familiar with the common words, you can't speak or write properly.
If you have a weak vocabulary, you must have been told to buy a dictionary and memorize all the words, or enroll in a course of some kind. Well, not everyone has the time to enroll in a course or read the dictionary from page to page. Fear not though, your smartphone is enough of a tool to help you in this matter.
There are a lot of apps focused on teaching you a new language or improving your command on a particular language. But, the app that I've personally used and can guarantee will help you is Knudge.me or, as it's now called – Improve English: Word Games.
Knudge is all about making learning fun. Gamification is at the heart of this tutelage app. As of now, the app has six different games focused on improving your vocabulary along with your reading and writing speed.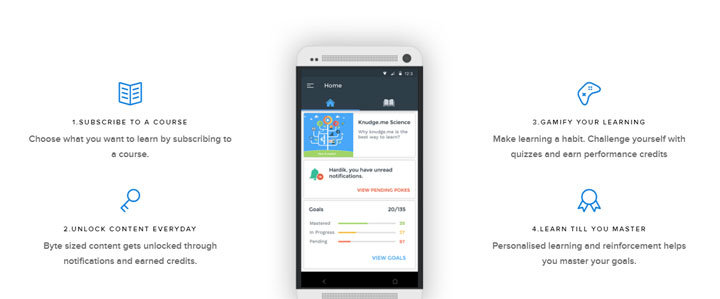 Mix and Match: An interesting time-based vocabulary word game to help you improve reading skills in a fun way.
Space Pursuit Game: An interesting word game to help you improve writing skills by eliminating the most common blunders in English.
Fly High: An interesting word game that will help build your vocabulary while taking a hot air balloon ride to the sky.
Reader's Digest: Improve reading skills by focussing on speed, accuracy, and comprehension.
Echo: Play this Interesting dictation game to stop making spellings blunder in your writing. This would also help you improve speaking skills.
Jelly Fiz: Play this game to improve your speaking skills by learning phrasal verbs in an interesting way.
Knudge follows the concept of learning slow and thorough. Upon installing the app, you get the option to select the level of difficulty. Next, select the frequency of notifications. These notifications show you a few words from time to time and ask you the meaning of it. This is done to make sure that you remember what you learned.
Knudge not only focuses on vocabulary building, it offers some other courses as well. Idioms, phrasal verbs, and common confusing words, to be precise.
Knudge is available for free on the Google play store. The app does show ads and come with a pro version that can be bought via making an In-App Purchase. The pro version gives you unlimited access to all the premium games, personal notes adding a feature, and an ad-free experience.
[googleplay url="https://play.google.com/store/apps/details?id=com.knudge.me&hl=en"/]