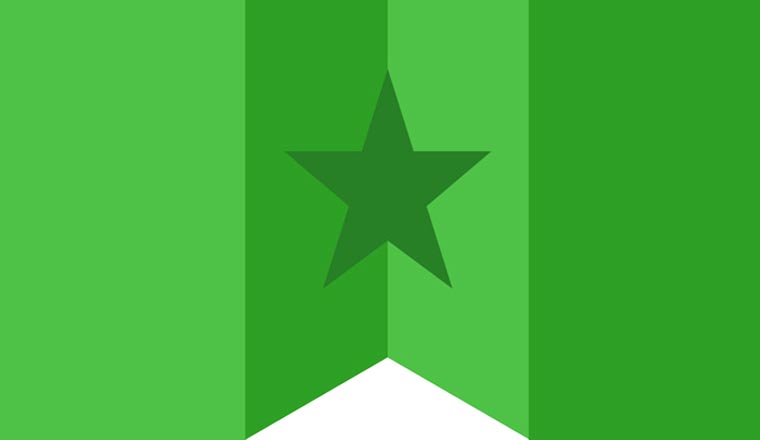 Tell me if this sounds familiar: You are busy on your smartphone performing an important task when you come across an awesome article that you really feel like reading but you just can't at the moment as it will take your focus away from the said task. Well, we've all been there. Now, you can either remember tracking it down after you are done or you can use one of the many ways to save articles for reading later.
Pocket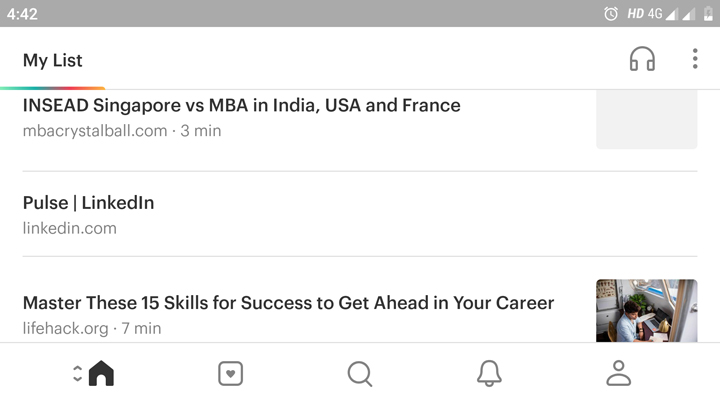 Pocket is the King of article saving services generally known as "read-it-later". It has been around the longest & has lots of useful features. From RSS to third-party apps, it integrates with more than 500 web, desktop, and smartphone apps.
Pushing articles into Pocket is as easy as reading them. It's extremely easy to use the official smartphone app. And for desktops, it has its own bookmarking extension that supports all the major desktop browsers like Google Chrome, Mozilla Firefox, Apple Safari, etc. Once the extension is installed, you just have to click it and the currently opened tab will be saved in your Pocket account that you can access from anywhere with the help of a dedicated app or the website.
Within Pocket, you can see all your saved articles, and organize and customize them with the help of various font style, size, and themes.
Articles saved in Pocket can be read without any distraction as it gets rid of all the ads & presents the content in an easy to read manner.
InboxIt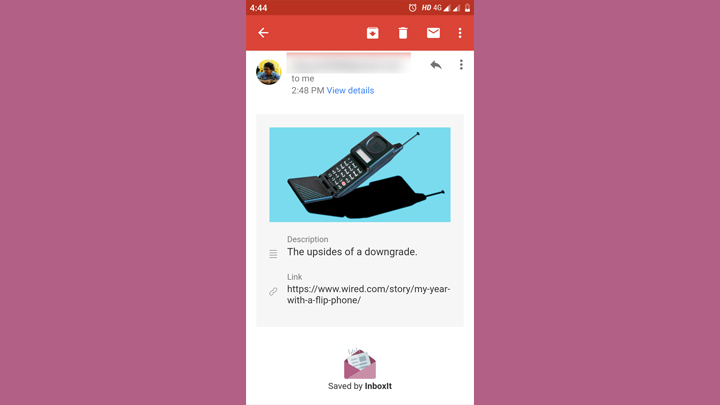 Pocket is my go-to option for saving articles these days. But, before Pocket, I used to email the links to myself and check them out when I had the time later. The app InboxIt does the same thing while making the whole process a bit easier.
Once you install InboxIt on your smartphone, you'll be asked to connect the email address to which you would like to receive the emails. After that, you just have to share the links to this app and it will email them to your inbox. It's reaaly a great app to save articles for reading later.
While the main purpose of InboxIt is to send articles to yourself, it can also send you reminders in your inbox. But you'll need to purchase the premium version for it.
Raindrop.io
Even in the age of digital apps, classic bookmarks are one of the most used methods of saving links. While the default ones that come with browsers are all right, third-party bookmarking services offer a lot more features & a much better user experience.
For Android, unfortunately, there aren't many apps specifically focusing on bookmark management. The best one I could find is called Raindrop.io. To keep things simple, Raindrop.io does a good job of keeping all your links in one place and providing access to them on multiple platforms.
Of the three apps mentioned above, Pocket is my favorite & I've been using it for years. What's yours?