When it comes to smartphones nowadays, we have plenty to choose from. In this article, I am going to talk about Flagships and Flagship-killers of 2017, as of yet. Flagships are manufactured by the likes of Samsung and HTC. They have high-end, top of the notch specifications BUT you have to pay a premium price for them. Flagship-killers are manufactured by smaller brands, thereby they do not charge a hefty price for brand-names. Some of the flagship-killers in the market right-now are by One-Plus and Huawei.
1. Samsung Galaxy S8 & S8+
Samsung has been here very much from the beginning of Android. From Galaxy S to S8 & S8+, it has evolved in pretty much everything, with the bigger screen size every new generation to looks, with a massive increase in battery capacities and huge improvements in performance. Over the years though, Samsung has increased its smartphone price with every new generation. The current Flagship it offers, the S8, of course, has an infinity edge display with features a nearly bezel-less design that looks and feels great in hand.
The S8 and S8+ are crafted by Samsung to remind people of the king of the Android market. Samsung has redesigned the Ultra-Premium Smartphone market with a design that is years ahead of its time. On the top of that Super-AMOLED Quad-HD+ Infinity Edge display, the S8 and S8+ feature top of the notch specs that include a Snapdragon 835 Octa-core processor or an even better Exynos 8895 by Samsung itself, both of them deliver an excellent performance. Paired with 4GB of Ram (6GB also available in Top-end S8+). It has an exceptional front and rear camera setup that captures amazing pictures even in low-lighting conditions. There are a couple more features that make S8 better than any other phone in the list that include Iris-Scanner and Facial-Recognition.
2. HTC U11
HTC has been a major player of the Android in its early days but hasn't done so good in the past few years. Though with the launch of HTC U11 its market share has seen quite a boost.
HTC U11 is the company's true flagship of 2017. It's got all the latest specs including Snapdragon 835 processor, 6 gigs of Ram, 128 GB of onboard internal storage and costs much less than the S8. It looks great. The camera on this one is the new DXO Mark champion beating the pixel's record, so it's fabulous, it captures great low-light pictures with good color productions. There are two downsides of this device: No Headphone Jack and a mere 3000 mAh battery.
3. One-Plus 5
One-Plus phones are a great go with high-end specifications and low price. But over the years One-Plus has been increasing the price of its smartphones with every new generation. One-Plus phones give a great performance with a cleaner Android experience of Oxygen OS.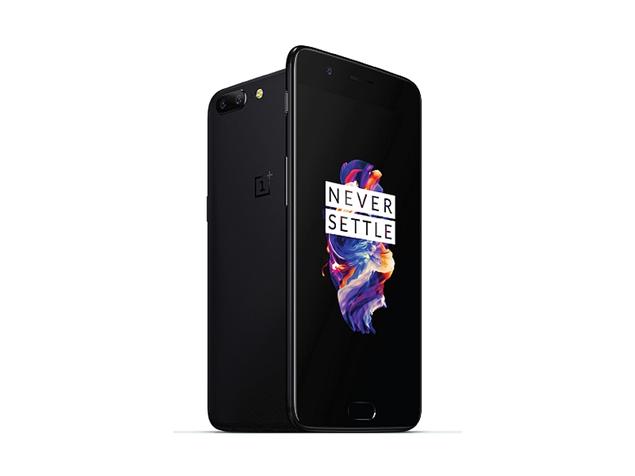 One-Plus 5 is company's latest Smartphone with high-end specifications. It has Snapdragon 835, 6/8 GB RAM options. A decent camera. This device has better performance than all of all the devices mentioned here, it even beats the iPhone 7 in speed tests. But do we even need such a fast device? Leave us a comment down below to let us know your thoughts on this opinion. The only thing I do not like about this device is that it copies iPhone 7 Plus's design and that too very badly, but that's just my view, maybe you would like the phone's design. Even if you don't like the design, it's still a great phone at a great price, and design can always be fixed with a skin or a back cover.
4. Honor 8 Pro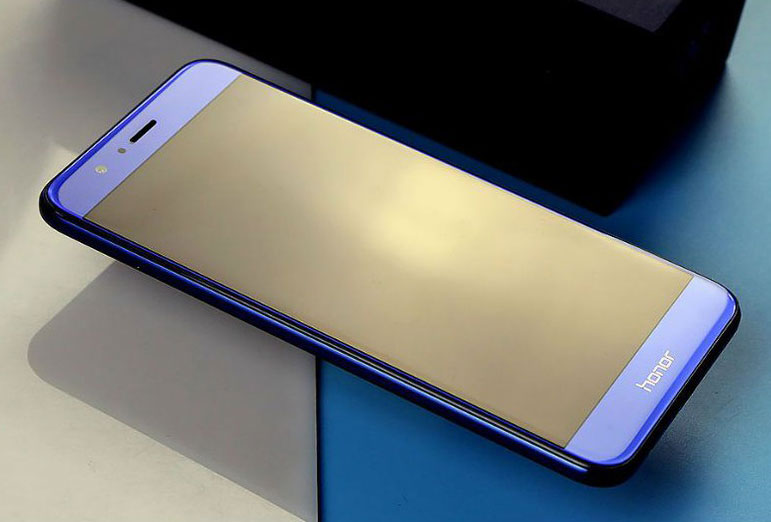 Huawei manufactures chipset for its devices under the name of HiSilicon Kirin that gives excellent performance. The recent launches by Huawei are of its Honor devices, Honor 8 Pro and Honor 9. Honor 8 Pro is already available in the Indian market and Honor has confirmed that Honor 9 will be launching soon in India.
The Honor 8 Pro has a metal unibody design that is available in three colors, Platinum Gold, Midnight Black, and Navy Blue. The Smartphone has a dual-camera setup that performs excellently even in low-lighting conditions. It has 1440p Quad HD display. The Indian variant of this phone comes with 128 GB of onboard storage, that's expandable by a Micro-SD support. It has Huawei's own Kirin 960 Processor which has similar performance when compared to the last year's Snapdragon 821 SoC. It is paired with 6 GB of RAM. This device's performance is top-notch. The fingerprint sensor's placement on this one is on the back.
These are the only Flagships and Flagship-Killers available in the Indian market right now. We will make another list when new phones like the Note 8, Pixel 2, Mi 6, Honor 9 are launched in India. Thanks for reading this article, we would love to know your opinion in the comments down below.
Have a Nice Day!