Mobile gaming has really taken off ever since the launch of PUBG Mobile. We're seeing multiple high-stakes tournaments being held all over the world and there's no stopping now. Mobile games have evolved a lot over the years and advancements in processors now allow for console-like graphics on a smartphone. Several smartphone vendors have already jumped on board the mobile gaming trend. Last year's Android gaming phones were mostly packed with gimmicks.
However, this isn't really the case with the gaming-centric smartphones launched in 2019. If you're a mobile gamer looking to upgrade to a powerful gaming smartphone, then you've come to the right place. We've curated a list of the absolute best smartphones you could buy at the moment specifically for gaming. The smartphones on the list all offer insane specs for their price. So let's dive right in and check out these cool Android gaming phones.
Asus ROG Phone 2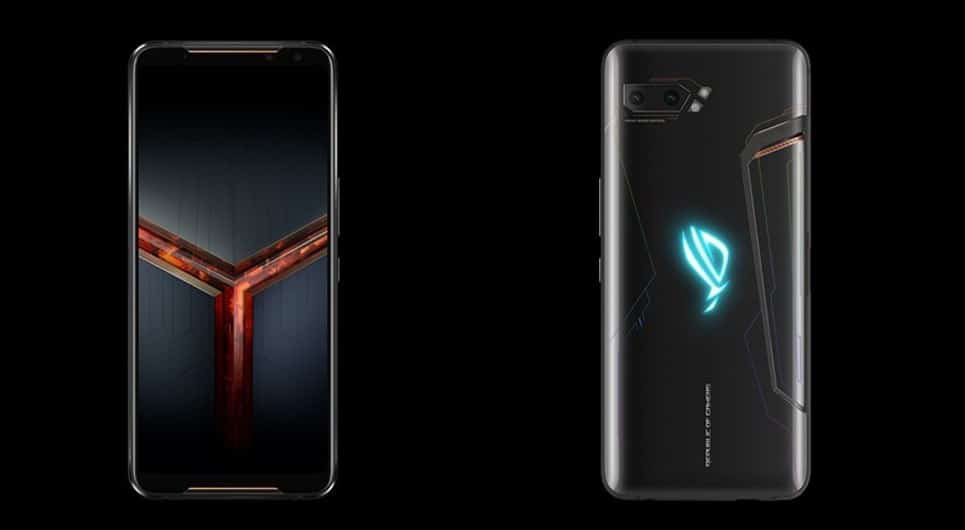 The Asus ROG Phone 2 is one of the best gaming-centric smartphones ever launched. Moreover, the ROG Phone 2 is the best value for money smartphone in certain countries such as India. Asus launched the ROG Phone last year which was pretty well received. However, it failed to stand out from the other offerings.
With the ROG Phone 2, Asus has managed to pack in just about every high-end specification you could want on a smartphone. Moreover, the device has a few software and hardware features up its sleeves to make the smartphone more appealing to mobile gamers. This includes dual surrounding vibration, 120hz – 1ms HDR AMOLED display, ROG GameCool II and more.
ROG 2 specifications
Qualcomm Snapdragon 855+ with a clock speed of 2.96GHz.
8GB or 12GB RAM.
128GB or 512GB UFS 3.0 internal storage. 1TB with ultimate edition.
6.59-inch FullHD+, 120Hz/1ms HDR AMOLED display.
6000mAh battery with ROG HyperCharge support.
48MP + 13MP dual rear cameras.
24MP front-facing camera.
Dual front-firing speakers.
Ultrasonic AirTriggers — "AirTrigger 2" with 20ms vibration latency.
3.5mm audio jack.
In-screen optical fingerprint sensor.
Well, those are some insane specifications for a smartphone. The ROG Phone 2 is currently the best gaming smartphone we'd recommend. The only con with the device is its size — if you don't like large phones. To pack in all these top-of-the-line specs, Asus had to use a larger frame. Therefore, if you aren't a fan of huge smartphones, you might have to look at the other phones on the list.
Nonetheless, Asus has done a tremendous job with its second gaming-centric smartphone. It can run games such as PUBG Mobile, COD: Mobile, Fortnite, and others without breaking a sweat. Thanks to its 3D vapor chamber, the device does not get too hot even during an intense gaming session.
Check out: Download Asus ROG Phone 2 Wallpapers
Nubia Redmagic 3S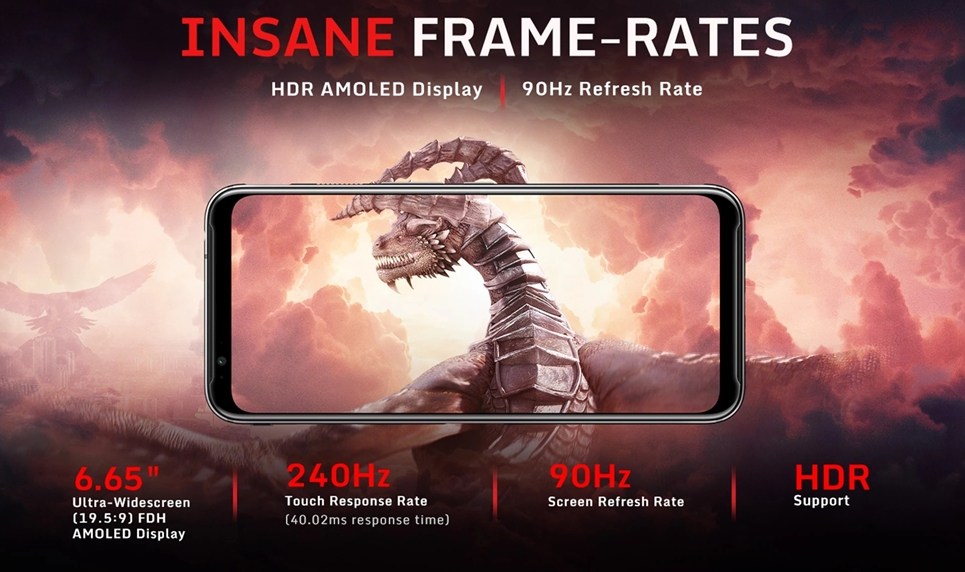 Nubia's Redmagic 3S is another fantastic mid-range gaming smartphone that's worth checking out. It's the successor to the Redmagic 3 and it was launched in September 2019. The Nubia Redmagic 3S packs in some interesting features and specifications for its price.
One thing worth noting is that this gaming-centric smartphone is available for a lower price than the ROG Phone 2. Therefore, it's a worthy contender on our list.
Nubia Redmagic 3s specifications
Qualcomm Snapdragon 855+ with a 2.84GHz clock speed.
8GB or 12GB RAM.
128GB or 256GB UFS 3.0 internal storage.
6.65-inch FullHD+, 90Hz AMOLED display.
5000mAh battery with 18W fast charging support.
48MP Sony IMX586 single rear camera.
16MP front-facing camera.
Dual stereo speakers.
Capacitive triggers for gaming.
3.5mm audio jack.
Active Liquid cooling along with a High-Efficiency Centrifugal Fan.
Capacitive fingerprint sensor.
Taking a look at the spec sheet of the Nubia Redmagic 3S, it's clear that you're getting the best specs in its category. This gaming-centric smartphone actually has a fan to cool the device. Now that's something you wouldn't find on any other smartphone. Nubia has even added an enhanced vibration motor to provide instant haptic feedback while gaming.
On the software front, there's Game Space 2.1 which allows you to tweak settings and monitor the stats of the phone. You could also adjust and change the RGB lighting according to your preference. Additionally, the screen has a 240Hz touch response rate which means your touches would register way quicker.
Black Shark 2
Xiaomi's gaming-oriented sub-brand launched the Black Shark 2 in March this year. The successor to the original Black Shark smartphone comes with top-notch specs at a fairly affordable price. In some countries, the Black Shark 2 is more affordable than the ROG Phone 2. However, in a few other countries, it's the other way around.
The Black Shark 2 has a bold design although it does not go as overboard like the ROG Phone 2. It also features 'Direct Touch Liquid Cooling 3.0' which is supposed to reduce the device temperature by up to 14 degrees. Here are the specifications of the Black Shark 2 gaming-centric smartphone.
Black Shark 2 specifications
Qualcomm Snapdragon 855 with a clock speed of 2.84GHz.
6GB, 8GB, or 12GB RAM options.
128GB or 256GB UFS 2.1 internal storage.
6.39-inch FullHD+ AMOLED display.
4000mAh battery with 27W fast charging support.
Dual rear cameras — 48MP primary camera + 12 MP 2x telephoto lens.
20MP selfie camera.
Stereo speakers.
Liquid Cooling 3.0.
Black Shark 2 is a great smartphone for gamers. However, it has a few compromises that might be deal-breakers for some. This includes the lack of a 3.5mm audio jack and no high-refresh-rate screen. Fortunately, you do get the 240Hz touch response rate. For those of you who prefer slightly smaller phones, the Black Shark 2 would be a great choice since it has a smaller footprint than the ROG Phone 2 and the Redmagic 3S.
While the lack of a 90Hz or 120Hz panel is a bit disappointing. Most Android games currently available do not make use of the 90Hz refresh rate. This means you would have little to no benefit of the 90Hz refresh rate when playing games.
Check out: Download Xiaomi Black Shark Helo Wallpapers & Ringtones
Poco F1
Here's another excellent smartphone that you should check out if you're in the market for a smartphone that you can game on. Of course, this is by no means a direct competitor to the pricier phones on the list. However, the Poco F1 still offers the best bang for your buck when it comes to price and performance.
These days the Poco F1 is available at a discounted price which is why it's made it on our list. It is perfect for those on a tight budget yet do not want to sacrifice on performance. In India, the device is available at just Rs. 14,999 and it's the fastest and most powerful phone for the price.
Poco F1 specifications
Qualcomm Snapdragon 845 with a clock speed of 2.8GHz.
6GB or 8GB RAM.
64GB, 128GB, or 256GB internal storage.
6.18-inch IPS LCD display with FullHD+ resolution.
4000mAh battery with 18W fast charging support.
Dual rear cameras — 12MP primary + 5MP depth sensor.
Single 20 MP selfie camera.
Stereo speakers.
Infrared face recognition.
Capacitive fingerprint scanner.
LiquidCool Technology.
The Poco F1 has received numerous updates within the past year which have improved the overall user experience. Several issues bugs and software issues have been fixed which were present at the launch. Even though the device packs in last year's flagship SoC which is the SD 845, it still outperforms any other device in its price segment. Therefore, as we mentioned above, if you're looking for a budget smartphone to game on, the Poco F1 should be your choice.
These are the best Android gaming phones you can buy at the moment. We've left out standard phones such as the OnePlus 7 or Redmi K20 Pro since they do not really have many gaming-oriented features.