Asus released its latest flagship offering Asus Zenfone 6 on 16th May 2019. It is really worth the buzz it's making in the tech domain. Zenfone 6 is among few of the smartphones which offer the flip camera. Although the main focus of this smartphone is around the flip camera, there's so much more to it which you should know about.
I personally have used the earlier versions of Zenfone series and to be honest I never liked them till date. This was mainly because I hated the ZenUI which they used to offer for the longest time. Although recently, they have changed that and started offering smartphones with vanilla stock android UI. Their budget smartphones like Asus Zenfone Max Pro M1 and M2 were super popular because of its price to value ratio. The Asus Zenfone 5 was still not a better option considering the price at which it was offered and the competition with the Oneplus 6/6T.
Asus Zenfone 6 will surely make you think twice before you spend those extra bucks on the Oneplus 7. Here's all the detail you need to know about the Asus Zenfone 6
Asus Zenfone 6 Specifications
Display

Asus Zenfone 6 offers an edge to edge display just like the recently released OnePlus 7 Pro. It's a 6.4-inch display along with an astonishing 92% screen-to-body ratio. It's a 600 nits display which means outdoor readability would never be an issue. It has 19.5:9 aspect ratio which means you get extra content on the same device compared to other 16:9 smartphones. One drawback about this display would be the IPS LCD panel. If you have used any smartphone with AMOLED or OLED panels, you'll notice the difference easily with naked eyes!
Processor and GPU
Asus Zenfone 6 is among the first few smartphones in India to pack SnapDragon 855. It will handle all tasks thrown at it with ease especially with 8GB RAM and 256GB Storage. It is 45% faster CPU compared to the previous generation. Asus Zenfone 6 also has the Qualcomm Adreno 640 GPU which handles the games and other graphics related processes with ease. It's 20% faster than its predecessor.
Asus Zenfone 6 is offered in three variants, namely, 6+64GB, 8+128GB and 8+256GB. Although the base variant comes only in 64GB, you have an option to increase the storage up to 2 TB via the dedicated memory card slot. Talking about storage, it comes with UFS 2.1 which is a significant downgrade compared to OnePlus 7 which comes with the latest UFS 3.0.
Design and I/O
Asus Zenfone 6 has a very unique design language when it comes to the camera module. It uses a stepper motor to smooth movements of flip while switching the camera from rare to front. It usually takes over a second and is slower compared to the popup technology seen on OnePlus 7 Pro. Asus Zenfone 6 has all the keys to the right side of the phone, namely, power key, volume key, and a smart key. I will talk about the smart key later on in this article. it also has a fingerprint module at the back of the smartphone below the flipping camera module. At the bottom of the device, it packs a Built-in speaker, USB Type C connector and a headphone jack.
Software

Asus Zenfone 6 comes with Asus ZenUI 6 based on Android 9.0. At a glance, it looks just like stock android but it surely has a lot of its tricks up its sleeves. They have introduced a dark mode with the ZenUI6 which works across all of the inbuilt applications. One toggle and your entire system UI would turn into the dark theme along with apps like the dialer, clock, calendar, file manager, etc. They've also introduced a one hand mode to adjust the position of on-screen controls to make it more accessible on the 6.4-inch display.
Asus Zenfone 6 also has a smart key feature which allows you to fire up Google Assistant instantly. There are three different toggles to use this button, namely, single press, double press, and a press and hold button. You can use the predefined shortcuts to customize these buttons but you do not have the option to custom as per your desire. Overall, this feels way better than the older ZenUI versions which were heavily skinned.
Camera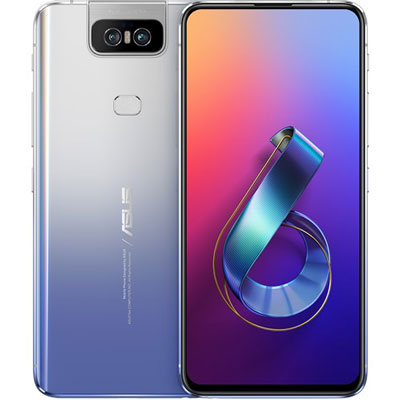 Asus Zenfone 6 packs a unique Flip Camera which works as a rear camera and a selfie camera. It is packed with a 48MP main camera with F/1.8 aperture. It also has laser autofocus and 1.6-nanometer pixel size. Asus Zenfone 6 also has a Sony IMX 586 sensor on the primary lens. The secondary camera is a 13MP Ultrawide camera with a 125-degree field of view. They also have a feature where the secondary camera automatically corrects the distortion to avoid the fish eye view in the images.
It also has quite a few tricks up its sleeve which makes it even more unique. You can take a free angle shot by manually adjusting the lens to the angle of your liking. The flipping camera also helps to take the panorama photos directly without moving the camera with the help of the lens. In the video mode, Asus Zenfone 6 has motion tracking which uses the benefit of the flipping camera to keep the subject in the frame even though they move out of it.
Battery

Asus has always been kind to their smartphones when it comes to the battery mAh. This time around they have packed a massive 5000 mAh battery. They claim that the battery would easily last up to 21 hours with Wi-Fi web browsing. It also supports Quick Charge 4.0, it surely isn't the best in the market but its good to have a quick charge technology considering the size of the battery.
Pricing and Availability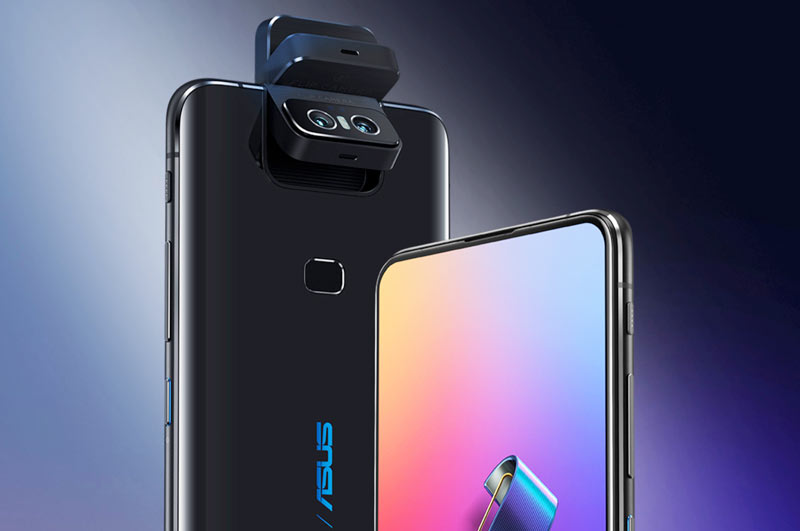 Asus understands the competition it has from the OnePlus devices around the price range of $600+ and $800. They have managed to offer the same chipset, better camera at the price of 499 Euros. The smartphone would be available in three variants and two colors. The color options are Twilight Silver and Midnight Black. Three storage variants offered with Zenfone 6 are 6+64GB, 8+128GB and 8+256GB. Currently, we do not have any update on the release date of Asus Zenfone 6 in India but we'll surely update as soon as we hear something about it.
Overall, I would say that the smartphone is perfect and it has everything you would need. This device is perfect for someone who wants to have near stock UI experience with a unique twist. The twist being the amazing camera it offers. The drawback of this device would be the IPS LCD panel which is major setback compared to the competitors. Let me know your thoughts down below about this device!
Read Next: 10 Things I Hate About Android – By an Android Fanboy!