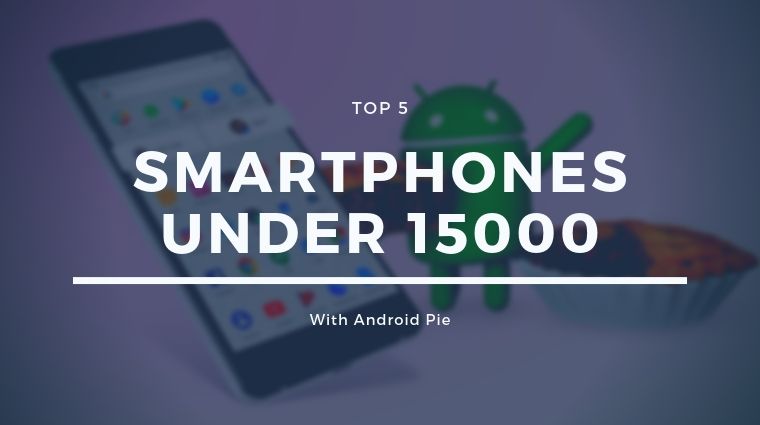 Are you looking for a smartphone with Android Pie under 15000? We've got you covered. Today, we bring you the compilation of the list of the 5 best Android Pie phones in India under Rs. 15000 in 2019.
In the past few years, the budget segment of India has changed a lot. Earlier there were only a few smartphones offering good value for the price you pay. Nowadays, there are hundreds of smartphones giving you the best there it is for a price that would have been unimaginable a few years back.
Check out the following best Android Pie phones in India available under INR 15000.
Please note that the smartphones mentioned below are not in any particular order.
5 Best Android Pie Phones in India under Rs. 15000
1. Redmi Note 7 Pro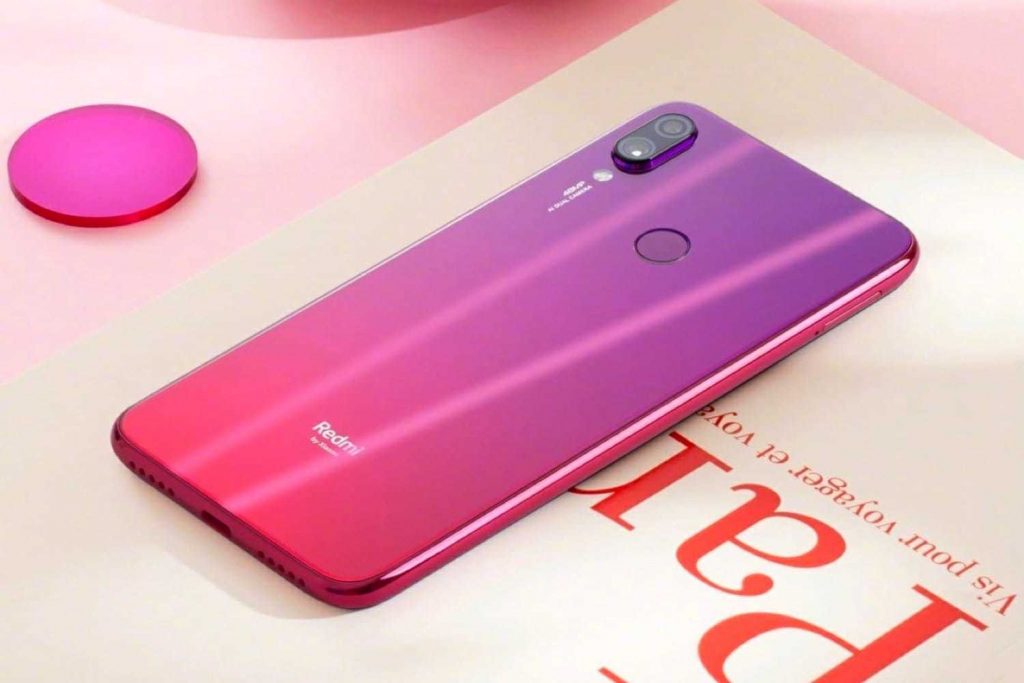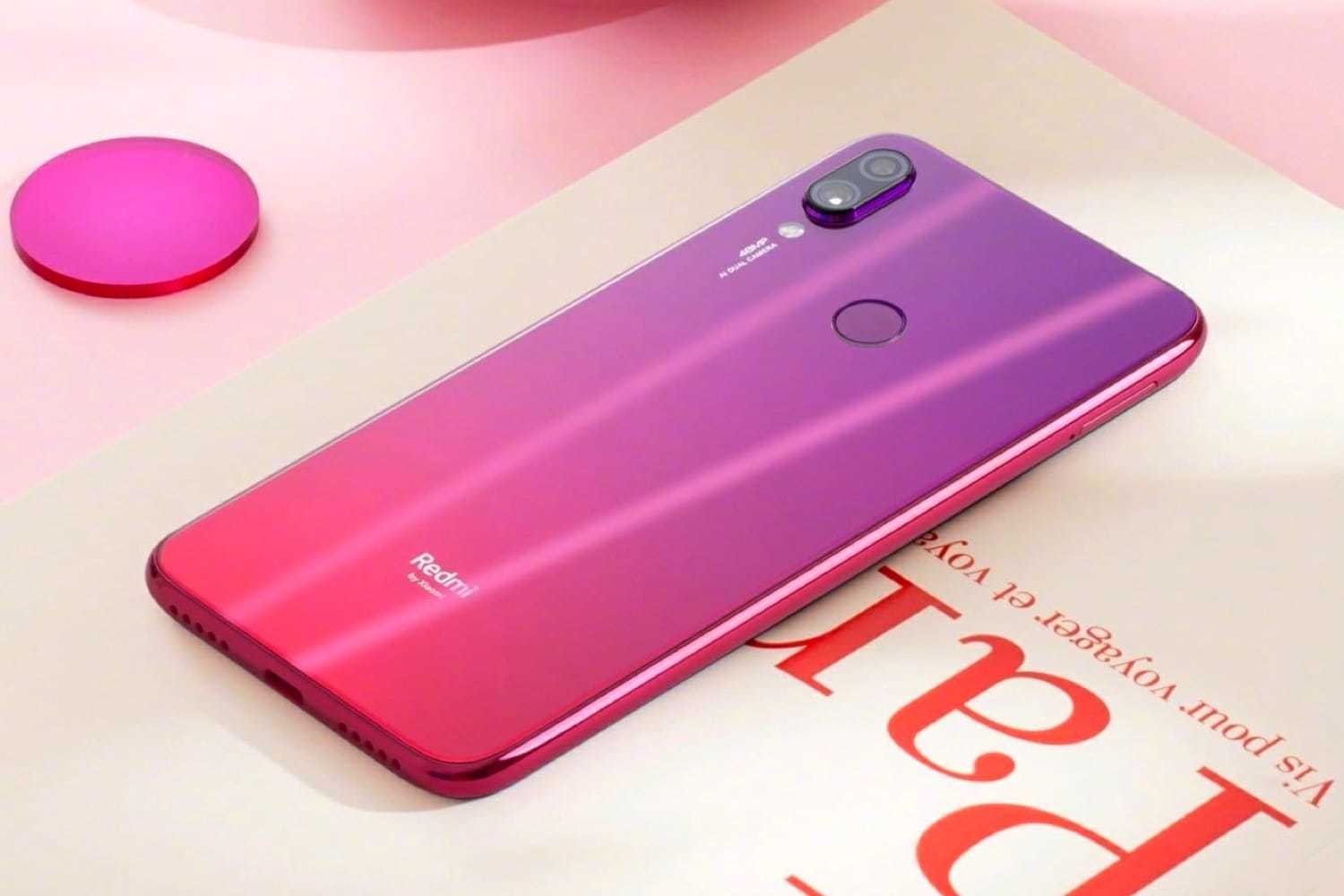 Xiaomi has always been very aggressive about the price to value ratio. They are the pioneers of the budget segment in India. Redmi Note 7 Pro is their latest offering which is packed with Snapdragon 675, unique gradient colors and 48 MP camera. It is offered in Neptune Blue, Space Grey, and Nebula Red. I'm a fan of Neptune blue and that gradient looks really beautiful. It is hard to believe that they are offering such good design under 15000.
Redmi Note 7 Pro is offered with a 4/6GB RAM variant along with storage options of 64/128GB. The base variant costs INR 14000 and it goes all the way up to INR 17000. It has one of the best battery life compared to any other smartphone under this list, thanks to its massive 4000mAh battery.
The only con about this device would be the ads served right into their OS, which is MIUI. If you're already used to it than I wouldn't think twice before buying this device. Redmi Note 7 Pro is one of the best Android Pie phones in India under INR 15000.
2. Realme 3 Pro
Oppo recently launched a sub-brand "Realme" to compete against the Redmi series by Xaiomi. Realme 3 Pro is their latest offering which is to compete for other brands sub 15000 price range. Realme 3 Pro is the perfect alternative to Redmi Note 7 Pro. It is packed with Snapdragon 710, unlike Snapdragon 675 on Redmi Note 7 Pro. It surely has its own advantage with a better processor and GPU when it comes to gaming.
Realme 3 Pro is packed with the 25MP front camera and 16MP + 5MP dual-camera setup at the rear. To put it in perspective it has the same rear camera as OnePlus 6T. The images captured are vibrant, sharp and has a lot of detailed. It also offers night mode and arguably performs the best compared to competitors.
Considering the Redmi Note 7 Pro is offered only in flash sales, considering Realme 3 Pro is a good option if you are looking for a great Android Pie phone. It has a 6.3-inch display with dewdrop notch and gradient backs similar to Redmi Note 7 Pro.
3. Asus Zenfone Max Pro M2
Asus Zenfone Max Pro M2 is the successor to the popular M1 Pro device. The OEM has been really smart to launch their smartphones with Stock Android, unlike other competitions which offer MIUI and ColorOS. Zenfone Max Pro M2 shines when it comes to OS and battery.
It is packed with Snapdragon 660 and settles below Realme 3 Pro and Redmi Note 7 Pro when it comes to performance. However, it doesn't compromise when it comes to battery. It is packed with a 5000mAh battery and lasts easily for a day or two. I played heavy games like PUBG and San Andreas without any problems.
The strongest point about this device has to be the UI, it is simple and clean for anyone to use. It also starts around INR 10000 which means it is the ideal smartphone for parents or grandparents. It also supports Qualcomm Quick Charge technology.
Asus Zenfone Max Pro M2 Wallpaper
4. Samsung Galaxy M30
The Galaxy M30 is undoubtedly one of the best Android Pie phones in India under INR 15000. Samsung never really focused on the budget segment in India until the launch of the Samsung M series. They specifically launched these devices to complete in the budget segment. Samsung M30 is the only device offering a triple camera set up under INR 15000 price range. It offers a wide-angle camera which is very rare to see in the budget segment. The display is the bright AMOLED display which is also super rare in this segment.
Samsung Galaxy M30 is packed with Exynos 7904 which is said to be equivalent to Snapdragon 660. It performs really smooth under day to day usage. It can also handle heavy game and rough usage. The device is packed with a 5000 mAh battery which can easily last for a day or two.
The camera is packed 13 + 5 + 5 MP set up making it the only device with a triple camera setup in this range. It also has the Widevine L1 certification which means you can high definition content on Netflix, Prime Videos, etc. It is a complete package under a good brand name.
5. Xiaomi Mi A2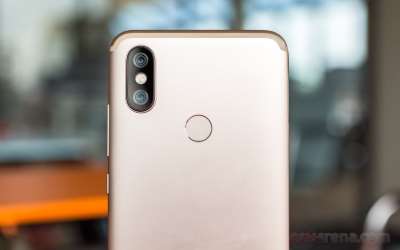 Xiaomi has partnered with Google Android One program to launch budget smartphones with Stock Android Experience. Xiaomi Mi A1 was one of the most popular smartphones under 15000. It was launched back in 2017 and it got Android Pie update recently. Considering Mi A2 is also launched under Android One Program, we are sure to say that it would receive Android Q as well which couldn't be said for any other device under this list.
Xiaomi Mi A2 is packed with Snapdragon 660, along with 4GB RAM and 64GB storage. The display is 5.99 inch IPS LCD display along with 403 PPI. Unlike recently launched smartphones, the Mi A2 doesn't have a notch but slim bezels at both ends. It also packs with 12 MP and 20 MP camera set up at the rear which is arguably the best camera under this range. It also offers Pro Mode for better photography.
Conclusion: Best Android Pie Phone Under INR 15K
The above-listed mobile devices are the best Android Pie phones in India under INR 15000 available now. Smartphone manufacturers understand that the key to ruling the budget segment is to give the best at the price which is affordable to a vast audience. Xaiomi was one of the brands which started this revolution but lately, Samsung, Asus, and other brands have realized how important it is to win the small budget segment. This list consists only of the smartphones launched until July 1, 2019.
The new smartphone launches are surely gonna be interesting. I'm really keen to see who would bring the in-display fingerprint scanner first to the sub INR 15000 price range. Vivo has done a good job of getting the pop-up camera and in-display fingerprint scanner to smartphones under INR 25000.
All smartphones mentioned in this list are focused on different persona's. The recommendation would really depend on person to person according to their needs. There are few smartphones who have a brilliant display and there are few smartphones that have an amazing battery. You definitely don't get the best of everything with price constraints but Redmi Note 7 Pro is the best android Pie phone.