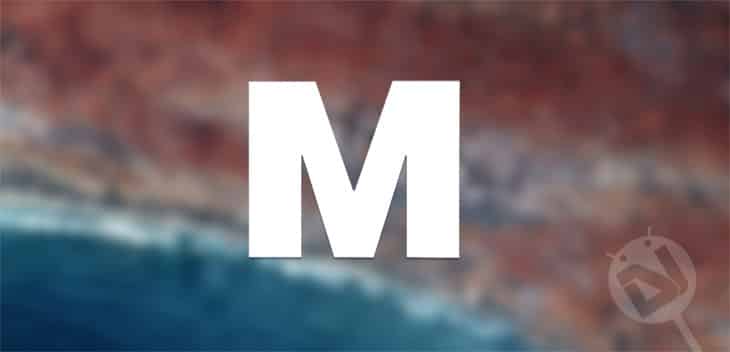 Android M is finally here. Google unveiled a new version of its much loved OS at its annual I/O event a few days back which is now available for download as developer preview for Nexus 5, 6, 9 and Nexus player owners. After the introduction of android Lollipop last year with an all new Material Design, the new Android M focuses on greater control and improved user experience. Android M, aimed at taking on Apple's iOS 9, is all set to take the android ecosystem to a next level.
Before getting into its feature set, it is important for you to know that Android M is not a complete overhaul like android Lollipop. Rather, it's a refinement. Just some major tweaks over previous version of android.
1. There is No Official Name Yet
Like previous version, it has not been given a proper name yet. Just a single letter until software is officially released for public use. What M stands for is unclear, although Google has a tradition of naming its operating system after something sweet. So could it be Marshmallow? Muffin? M&M? It won't be called milkshake, for sure. All will be revealed later this year.
2. Fast Charging, Long Battery Life and Portable Powerbank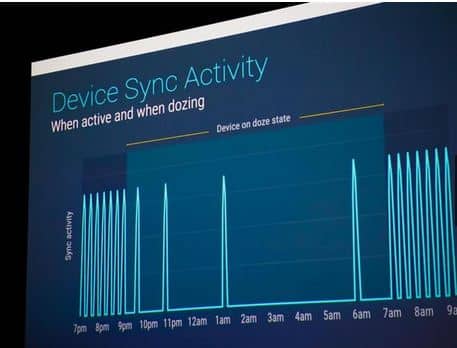 Battery life is the major concern in an android smartphone. It's a miracle if your device lasts a day on a single charge. Through android M Google is trying to improve the battery life with a new feature called "doze". Doze increases the standby power of android device. When a device is put on standby, it uses the motion sensor to know if it is being left untouched or being carried around. If it knows it has been left unused, it goes into deep sleep mode for extended period of time. According to Google's own internal test with a Nexus 9, Android M lasts up to 2 times longer in standby mode than Lollipop.
Next is the USB Type-C. It is the future of cables. It is bi-directional. Google is pushing it as a standard on new devices for easy and fast charging. You can even use one device to charge another if USB Type-C is integrated in your smartphone and it's running android M. When users plug in a USB cable they'll be greeted with a new list of options like charging, power supply, file transfer, photo transfer and MIDI.
3. Now on Tap
Now on tap is the next best thing for Google Now lovers. You'll be able to get information about movies and shows within an app.
Google says developers whose apps it has indexed will be able to get Now on Tap working with their apps perfectly.
With a lot of apps integrating Google now, using an android device is going to be easier than ever. If you ask to play music, it will automatically grab it from Spotify; if you ask for a video, it will find it on YouTube; if you ask for a cab, it will order one from Uber. The best mobile personal assistant just got better and smarter.
4. Android Pay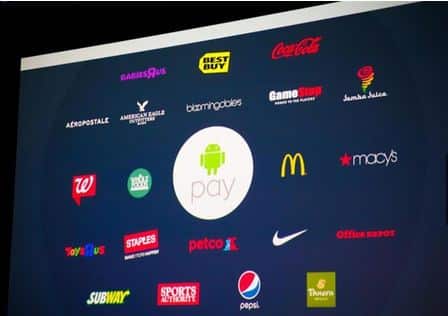 Android Pay, Google's response to Apple Pay, is set to arrive as part of Android M. Initially launching in the US, it will work in 7000 stores, with support for Android devices that have fingerprint security.
For security, a virtual account number is used to transact with the merchant. Therefore it protects you from revealing your actual card number, minimizing the risk of possible fraud.
Being an open platform, users can make payments using their official Android Pay app or via banking or shopping apps that support them.
5. App Permissions
App permissions are now made simpler, giving you complete control over it. You will have total control over how apps use your contacts, microphone, GPS, camera and etc. Currently on android you see all the permissions while installing the app from Google play store and 99% user's don't even bother to check the permissions and instantly hit the accept button.
With Android M, the permission request will appear only when you try to access a specific feature. So for example in Hangouts it will ask you if would allow Hangouts to use the camera before connecting a video call.
6. Built-in Web Experience
Majority of big apps have their own browsers built within the apps. Apps like Twitter and Facebook load links within its own app.
The problem is it doesn't feel like a complete browser. But with android M, Google is introducing Chrome Custom Tabs for a better web experience within an app. As long as you're logged in, your sign ins, passwords and autofill will still work if the app opens up a link in a Chrome Custom Tab.
Android M is likely to launch with the next Nexus device probably by the end of the year and it's going to be worth the wait.