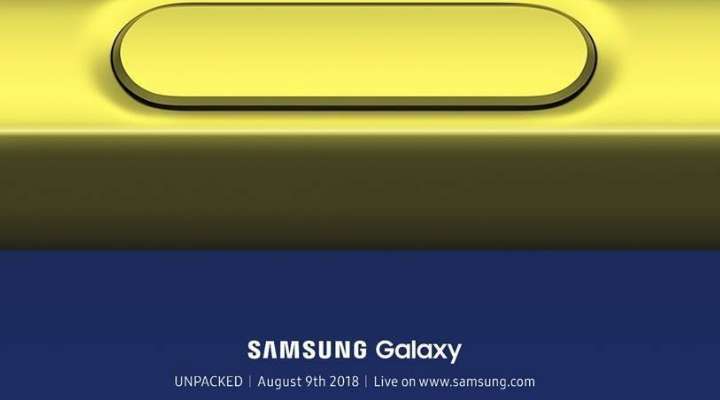 Korean tech giant Samsung is all set to unveil the next generation of their Note series of smartphones, the Samsung Galaxy Note 9 on the 9th of August, 2018 in New York City. We are pretty much sure all you tech enthusiasts have seen numerous leaks of the Galaxy Note 9 all over the web. Speaking of which, we just stumbled upon a leaked poster depicting what appears to be the upcoming Galaxy Note 9 courtesy of Ice Universe from Twitter, a credible source when it comes to smartphone leaks and rumors. The leaked poster displays the rear panel of Sammy's upcoming behemoth of a smartphone and more.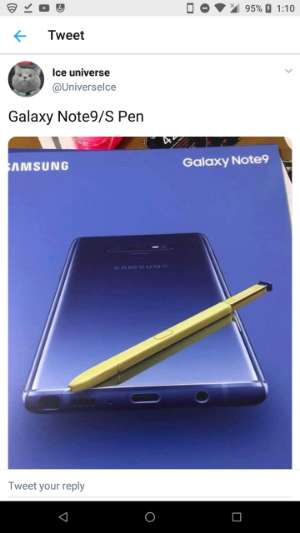 Going by the picture above, we can safely bet that the next Note series smartphone will feature the good old headphone jack we all love. A USB-C port sits at the bottom center flanked by the speaker and again the headphone jack. Of course, the empty slot at the corner next to the speaker is the storage compartment for the tried and true Samsung S Pen. Speaking of the S Pen, rumors are that this time the S Pen is expected to feature Bluetooth connectivity for controlling music, capture photos with the help of the button on the S Pen via of course the Galaxy Note 9's camera and much more.
Coming to the rear glass panel and camera module arrangement of the Galaxy Note 9, we can see that it is a familiar setup for the most part as seen on the Galaxy Note 8 with the key difference being the location of the fingerprint scanner. Now, it appears that the fingerprint scanner has been relocated to the center just below horizontal the camera module. Yes, Samsung has carefully taken user feedback into account!
Must Read: 10 Best Samsung Themes for One UI
Source: @Universelce from Twitter