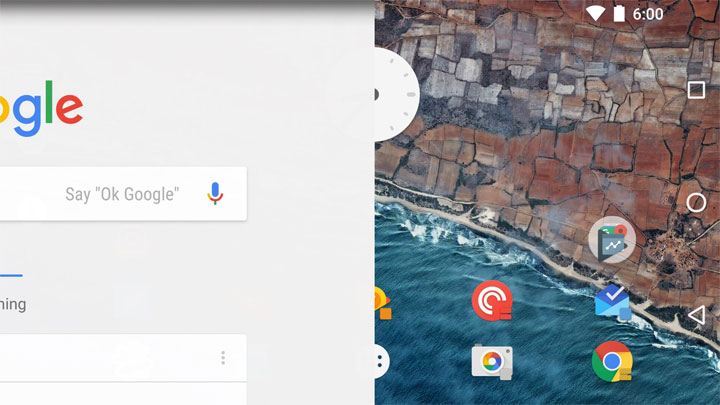 I am sure you all are aware by now that Google will be pulling off the Google Now Launcher from the Play store in the coming weeks along with any future support for it. If you're using Google Now Launcher then maybe you have started looking for an alternative. Well, there are lots of amazing home launcher apps on the Google Play Store so getting a replacement won't be that big of a problem. But, not a single one of them can truly replicate the best feature of Google Now Launcher – a left swipe for Google Now. However, there's a workaround if you are using Action Launcher 3.
Action Launcher 3 is my favorite third-party launcher of all time and I've been using it for a long time, and I don't think I'll be moving to any other launcher any time soon. The addition of precisely using the Google Now via left swipe feature of Google Now Launcher only makes me love it more.
Before we go ahead, here's something you should know. This can be done only with Action Launcher 3 at the moment and the process mentioned here won't work with other launchers. Also, you need to have a rooted device and paid version of Action Launcher 3. Are we good? Let's move on then.
Don't miss: 5 Action Launcher 3 Features You Should Start Using
If you don't have a rooted device but are running the pro version of the launcher you can still access Google Now via left swipe, but it won't be as natural as it will be if you have a rooted device. Here's how to set it up.
Long-press an empty area of the display on the home screen and tap Settings.
Scroll down to Shortcuts.
Tap Swipe Horizontal.
Select Leftmost Home Screen.
Tap App.
Select Google.
Once done, go back to the home screen. Swipe left (make sure that you are on the primary home screen) and you'll see the Google app load up, showing you the Google Now cards.
Also read: 10 Tips to Make Your Phone's Battery Last Longer
Now, if you have a rooted device, accessing Google Now via left swipe becomes more natural and intuitive. To do so you'll have to turn Action Launcher 3 into a system app. We have already written a detailed guide on how to convert third-party apps into system apps so do check it out. Developer Chris Lacy explains this functionality in detail from the feature's announcement:
Google Now integration has been by far and away the most requested Action Launcher feature over the years. The roadblock here has always been the lack of an API from Google allowing other apps to use Now integration. With the recent revelation that Sony's launcher added support for Now integration, it seems Google are progressing in this area (yay!). But unfortunately, at this time, Google have opted to only allow system apps to use Now integration. System apps are the same as a normal app you might install from the Play Store, except they generally come pre-installed on a device. Gmail and Google Maps are examples of system apps on a typical Android phone.
Must read: Customize Quick Setting Tiles on Android Nougat with ShortCutter