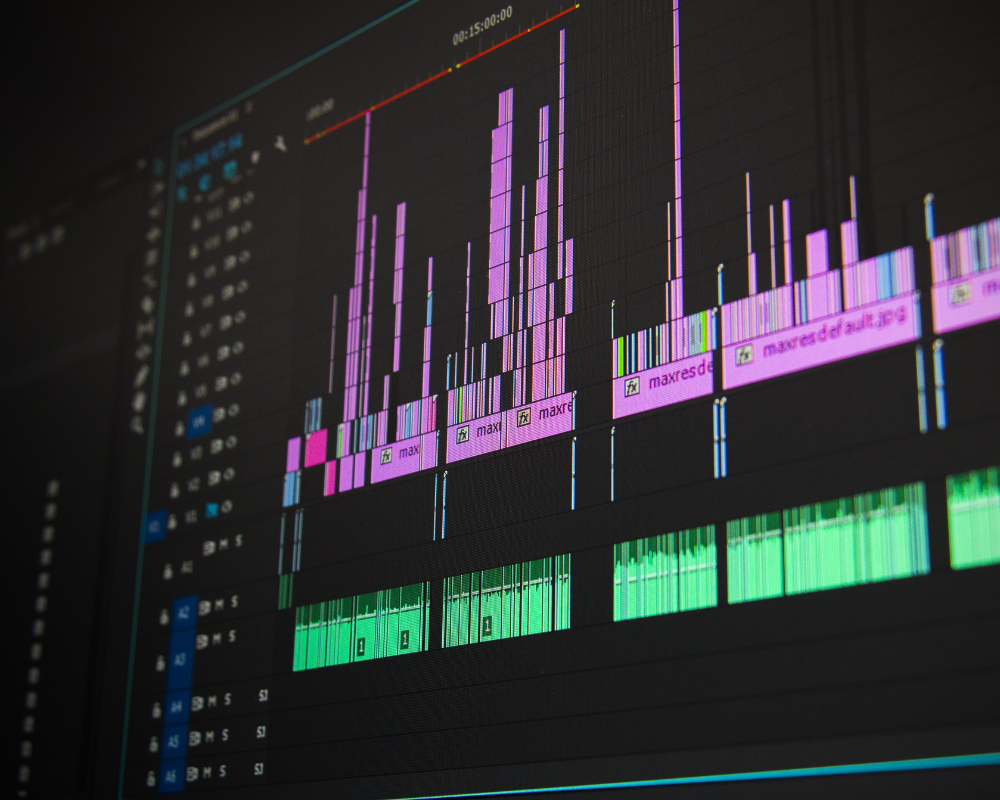 Removing objects from videos is a complex procedure for videographers, especially aspiring ones. The reason is that most professional video editors allow you to do this by applying masks and making a lot of manual manipulations. Moreover, interfaces in these solutions are complicated for creators who don't have prior usage experience. 
Fortunately, you can simplify the video background removal procedure significantly. Using smart tools running on AI-based technologies, you can eliminate unnecessary details from your footage in a couple of clicks. Are you eager to explore this simple way of processing videos? Keep reading this article to discover the best tools and mobile applications for your projects! 
How to remove objects from videos online
AI-powered online video background removers employ neural networks that are continuously studying different visuals on the internet, meaning the processing quality grows every time. Moreover, the tools perform background removal automatically, so you need to only upload a file and download the result. Using web-based erasers, there's no need to download and install any software or desktop applications. 
Depositphotos Video Background Remover
Depositphotos Video Background Remover is a beginner-friendly tool that quickly eliminates unnecessary details in your footage. Due to smart algorithms, it works well with complex videos depicting objects in high motion. Aspiring and professional creators can both use this tool; manipulations only take a couple of minutes. It's possible to upload videos in the most popular formats: MP4, AVI, MOV, MPG, and MPEG. Your file shouldn't exceed 60 seconds in duration and 2 GB in storage size. To test the performance of Depositphotos Video Background Remover, try to remove background from a sample video provided on the page. 
To eliminate the background from your videos, follow these four easy steps: 
Follow

https://depositphotos.com/video-background-remover.html

to access the removal tool. 

Click the Upload Video button and choose a file from your device's folder. Or, drag and drop it onto the webpage. 

Wait until processing and see the result. 
Unscreen
Unscreen is a simple web-based tool that removes objects and backgrounds from videos. It also provides advanced options for clip manipulation. For example, you can choose a new background from the built-in library or upload your own image or footage. In the case of working with the files from the tool's library, it's possible to opt for video, solid-colored, or image backgrounds. Moreover, you can search for funny GIFs directly on Unscreen's web page. The remover's free version allows downloading processed files with watermarks. To save unwatermarked results and get more advanced options, purchase a subscription plan. The tool supports MP4, WebM, OGG, OGV, MOV, and GIF formats. 
How can you remove unwanted objects from your videos or GIFs using Unscreen? 
Go to the tool's website. 

Upload your file or browse their built-in library of GIFs. 

Wait a couple of seconds for file preparation. 

Click Change Background to replace the removed backdrop with a new one. 

Share the resulting video on social media or download it on your device. 
Removeit.io
Removeit.io is an online removal tool that eliminates the background from five-second videos for free, without watermarks. Due to the solution's simplicity and user-friendly functionality, it's a good choice for aspiring creators. Using Removeit.io, you can also process GIFs. The tool works well with different video scenes. You don't need to have a video with a green screen, which is often required for chroma keying. The service allows uploading files in MP4 format. 
To remove an object from your video with Removeit.io, follow these steps: 
Open the tool in your browser. 

Drag and drop or upload your video. 

Wait until processing. 

See the result and download your backgroundless video. 
Mobile apps to remove a person or a background from videos 
If you often need to remove people or other objects from your video backgrounds on the go, download special mobile applications. This way, an eraser will always be available on your smartphone, allowing you to streamline the editing process. Here are some of the best video object removal apps available on Android and iOS. 
BgRem
This mobile application is designed specifically for removing objects, such as people, and backgrounds from videos. It has minimalistic functionality without complex features. Therefore, you can quickly process your files and make impressive GIFs and clips. It's possible to choose ready-made files from your smartphone's gallery or capture new footage using your camera. Nonetheless, video duration shouldn't be longer than 30 seconds. After automated processing, you can share the result to social media or messengers directly from the app. 
How to remove a video background with BgRem: 
Install the application from Google Play or App Store. 

Launch the app on your smartphone. 

Choose the video file type.

Upload your file from the gallery or capture it with a camera. 

Wait until the system removes the background from your video. 

Choose a new backdrop if needed. 

Share the result to social media and messengers, or download it to your gallery. 
Hug Apps Video Background Eraser
Hug Apps Video Background Eraser is a mobile app that easily eliminates unnecessary elements from your footage. Moreover, it also allows you to replace your old backdrop with a new one; you can choose a new BG from a collection of provided images, videos, and colorful gradients. Hug Apps Video Background Eraser quickly processes files and mostly works well with videos of people. You can also use the app to eliminate backgrounds from images. This option offers more editing possibilities: zooming in on pictures and manually adjusting hard-to-see details and areas. 
Proceed with the following to remove unnecessary objects in videos with Hug Apps Video Background Eraser:
Install the application on your mobile device and open it. 

Tap Import Video and upload your file from the gallery. 

Wait until processing. 

Change your video background to an image or gradient if necessary. 

Tap Export to download the backgroundless video. 
UniTiki Video Background Remover 
UniTiki Video Background Remover is a useful mobile app for manipulating and improving your footage. Among the available features, there is the option of capturing greenscreen videos directly from the app. This is a useful option for professional videographers working with the chroma-keying technique. Editing long videos in the app requires some time, but you can trim a file to speed up the process. 
UniTiki Video Background Remover also helps creators change video backgrounds to different solid-colored scenes, thematic pictures, or gradients. You can browse stock image and video backgrounds and apply new sounds. 
How to remove a video background using the app: 
Install UniTiki Video Background Remover from Google Play or App Store. 

Launch the application and choose Video Background Changer. 

Select a file from your gallery and trim it if needed. 

Wait for the removal process to finish. 

Replace the background with a new one. 

Tap the Download button. 
Conclusion 
Eliminating backgrounds is a basic video editing procedure that allows videographers to make impressive montages. However, using professional editors requires a lot of skills and time. Nowadays, video background removal can be easily done using automated tools and mobile applications. Thanks to neural networks and AI-based technologies, you get accurate results without direct involvement. Just upload your file, wait for the system to process it, and download your backgroundless footage. Make sure to try the tools and mobile apps from this article!