Android Oreo has been out for a while now but not everyone has it. If we go by the distribution chart, only 0.7 % of users have access to Android Oreo (0.5 % for 8.0 and 0.2 % for 8.1). I recently received the Oreo update on my Xiaomi Mi A1. Here are the things that I'm most excited about.
Notification Snooze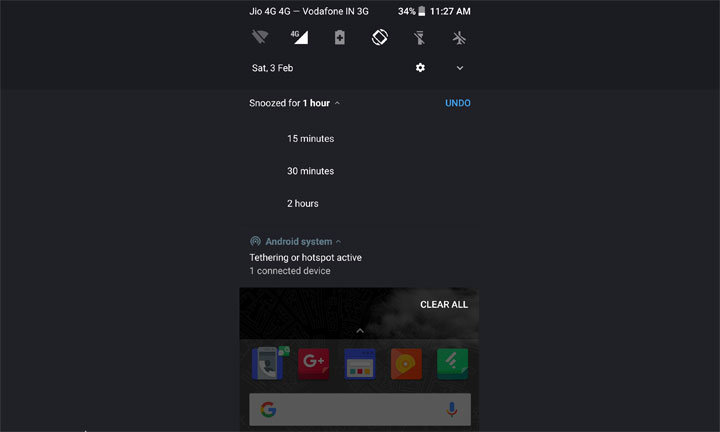 I absolutely love this feature. I've always been the type to dismiss a notification and then forget about it completely. Snoozing a notification is exactly what I needed. Sure, there are a few third-party apps that perform this function but none of them can match the smoothness of system level integration. To snooze a notification, swipe the notification just like you would while dismissing it; just slowly. You'll see the clock icon at the edge, tap it and set the time for the reminder.
Smart Text Selection
Text selection has improved a lot in Android Oreo. Now the OS will know the type of text you've selected. For example, if you select an address, it will give you the option to open it directly in Google maps. Another example of smart text selection is phone numbers. When you select a phone number, it will give you the option to open it in the dialer.
Notification Channel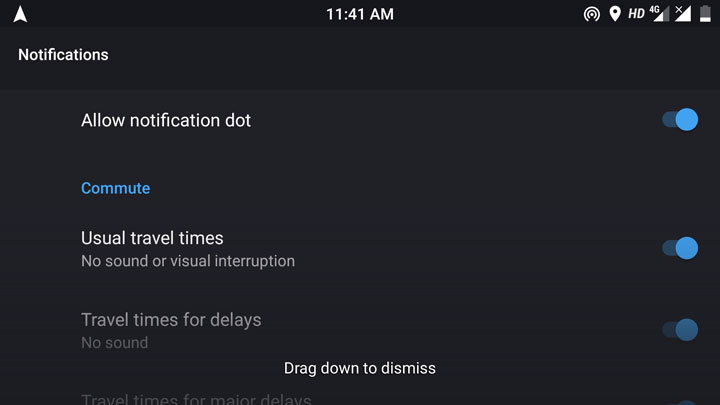 Android Oreo has put a lot of focus on better notification management. With notification channels, you can manage various types of notification an app send. As of now, not many apps support this feature so we will be using Google Maps.
Also see: 5 Google Play Music Tips and Tricks
Open Google Maps on your phone and start navigation. When the navigation in underway, swipe down and long press the Maps notification in the notification shade. Select All Categories. You'll enter the main notification settings. From here you can control the type of notification Google Maps can send you. Look around and find an area, driving notifications, for example. Turn the toggle off if you don't want to receive notification about that particular thing.
Picture In Picture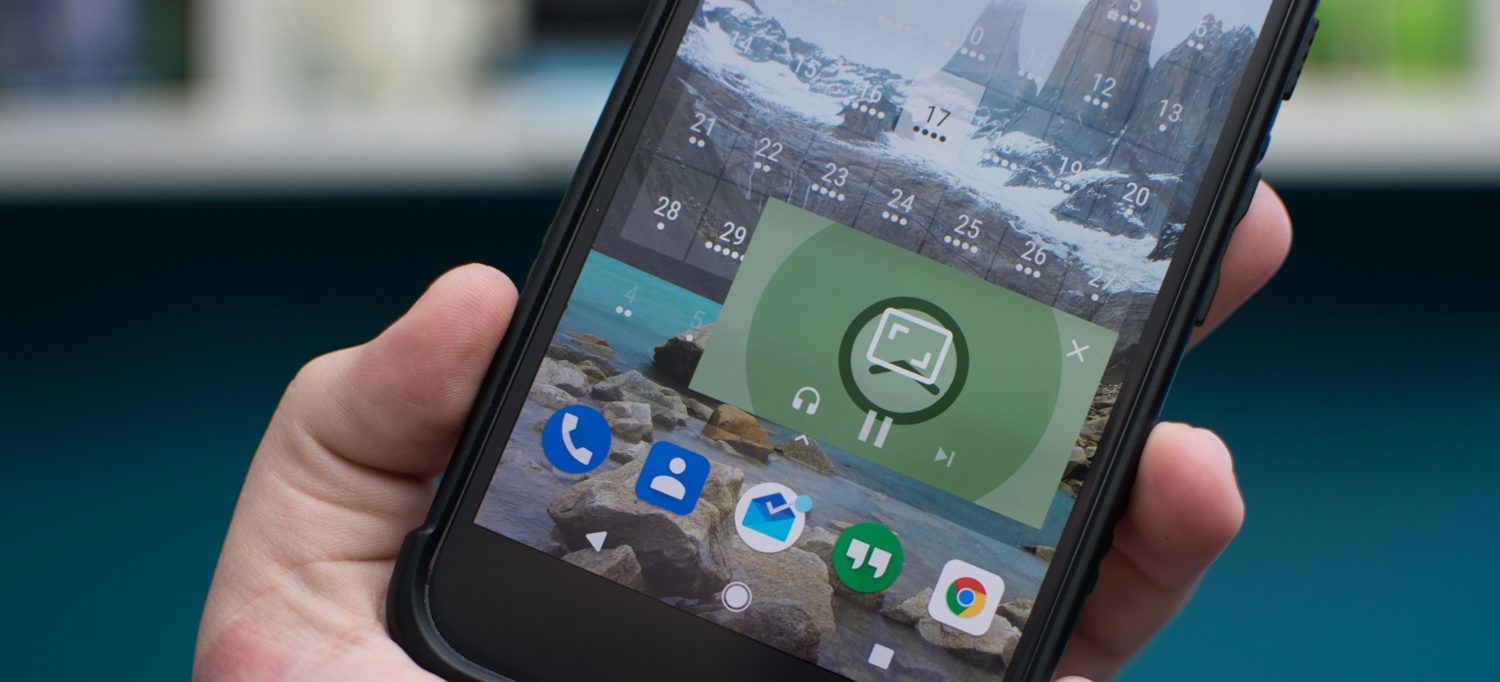 The picture in picture isn't a new feature by any means. But it's the first time that it has been implemented system wise. Again, not many apps support picture in picture at the moment. But, here's your you can test it right now.
Open an embedded video in Google Chrome.
Play the video.
Enter full-screen mode.
Tap home button.
The video will not play via picture in picture mode.
Themed Playback Controls
There haven't been many visual changes in Google play music since a long time. Android Oreo changes that too. Just a little bit, though.
Play any song or video in Google play music, YouTube, or via Google Chrome. Pull down the notification panel and see the playback controls. It now changes the color according to the album art or video thumbnail.
Night Light
Not many devices support night light, even if you are running Android Oreo. It depends on the hardware of your device.
If your device does support Night light, head to the display setting, turn it on and set an appropriate intensity.
Don't miss: Google Assistant Shortcuts – Everything You Need To Know
Wait a minute, Twilight's been available for years so why do we need Night light? Well, because it's deeply integrated into the system. Try this – turn on Twilight and try sideloading an APK. You can't do that as long as Twilight is running and there's an overlay on your screen. This isn't the case with Night light.