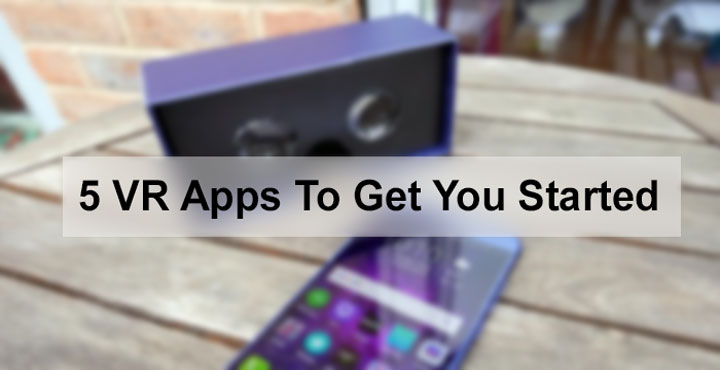 As smartphone markets have started saturating, companies have been looking for the next big thing in order to be the first and capture a major chunk of a potential market. From smartwatches to voice assistants to VR and AR. Even though VR isn't as popular right now as smartphones it is becoming a thing of its own. Unlike smartwatches, VR actually has some potential. And the proliferation of headsets like the Oculus Rift, HTC Vive, PlayStation VR, and others have solidified the platform's popularity. But nothing comes close to the affordability of Google Cardboard. And if you're looking to try out VR before you invest in any expensive headsets, it's the best place to start. The Google Play Store is also home to a number of VR apps that support Google Cardboard so you shouldn't have a lot of problems finding them. Here are 5 VR apps that you should definitely check out if you're new to VR.
Cardboard
What better app to experience Google Cardboard than the official Google Cardboard app itself. It's a must have app if you own a Google Cardboard. It helps you set up your VR experience. You could say it is to Google cardboard what Google Home is to Chromecast. The app also has a library of VR apps available on the Play Store and it also lists all the VR apps you currently have installed. You can use Google Earth to fly around or take a trip to Versailles in virtual reality. Additionally, the app lets you view your videos, photospheres, and other VR content stored on your device.
Don't miss: 5 Amazing Android Apps You Won't Find in Google Play Store
https://play.google.com/store/apps/details?id=com.google.samples.apps.cardboarddemo
Cardboard Camera
Another app coming straight from Google, another must have VR app if you have a Google Cardboard. As you might guess from the name, the app takes VR pictures that you can then view on your VR headset or Cardboard. It does not require you to sign-in or anything. Just launch the app and start taking pictures. Although, it does take a bit of getting used to. Your first few shots might not come out to be that great but you get the hang of it pretty soon.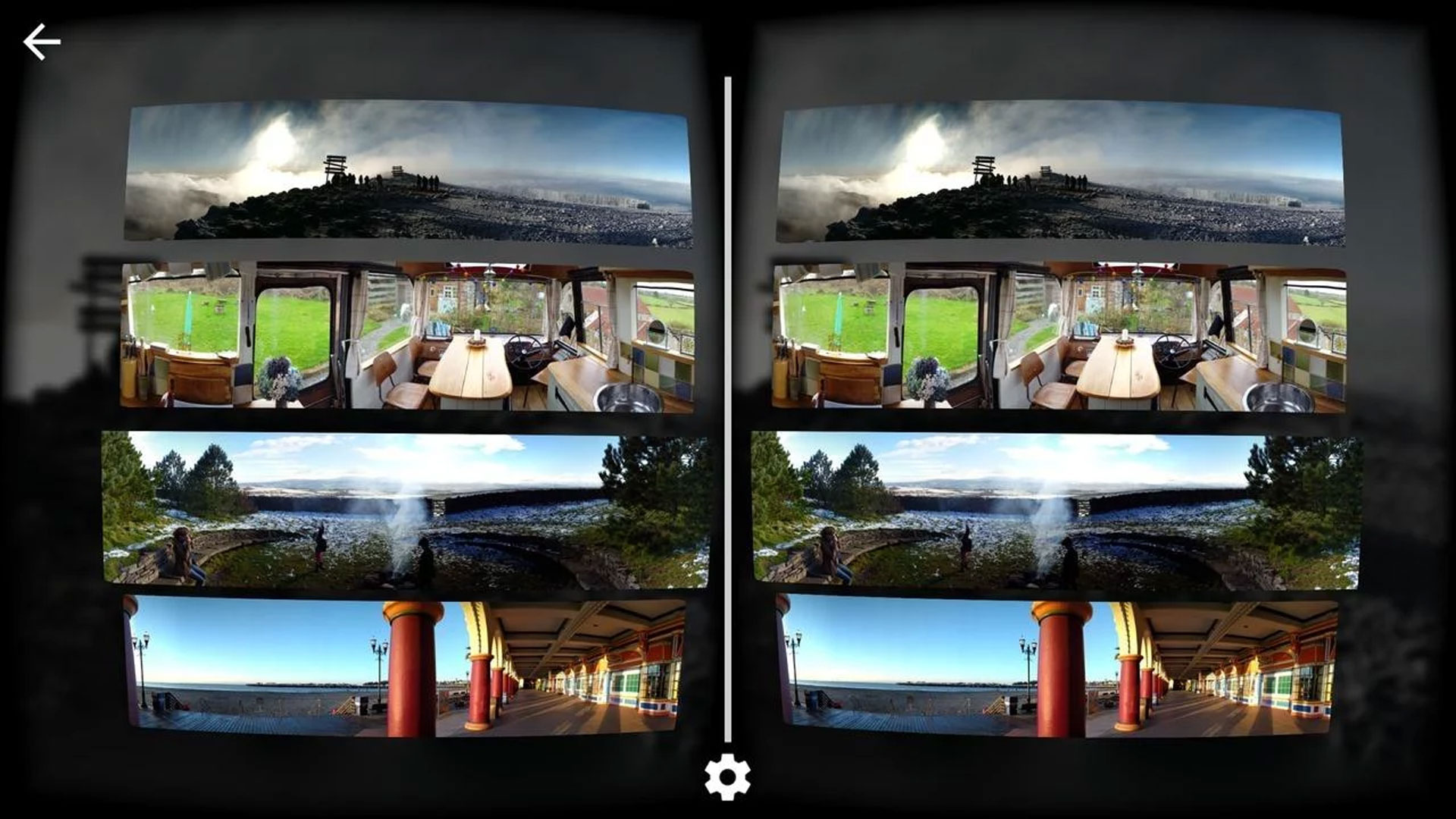 Titans of Space
Titans of Space is one of the more popular VR apps for the Google Cardboard. If you've ever dreamed of going into the outer space, being an astronaut, watching at the mysterious darkness of space, well, look no further. The app features a VR tour through our solar system so you can see everything and how it works. You are also free to explore around, compare planet sizes,  learn more about various planetary bodies (including voice narration), and more. Most of the app is even free to use but if you want the voice narration, you'll have to shell out $2.99 for an additional DLC. There is even a nice soundtrack that keeps you immersed in the experience, so it'd be better if you have some nice Bluetooth headphones lying around.
Must read: Respond to Notifications on the Fly with Notifly
Expeditions
Once again, an app from Google itself. Expedition is more of an education oriented app that probably is best suited in a classroom environment. However, since you're new to VR, you probably wouldn't mind immersing yourself into various destinations, landmarks, landforms, waterscapes, and tons of other places. You can also check out Google Arts and Culture if you prefer that kind of stuff. The app also has a 360-degree mode in case you'd like to use it without VR.
You may also like: 5 Best Local Multiplayer Games for Android
Fulldive VR
Fulldive VR is in itself a platform for VR content. The app has a VR based UI even and it helps you find more VR content from around the web.  It has support for VR video from YouTube, a VR video player built in, and even a VR browser to view online content. Furthermore, it even has a VR camera, photo gallery, a market place to surf for more VR apps and games. To top it all the app itself is completely free on the Google Play Store and also supports Daydream VR from Google. It's definitely an app you should check out.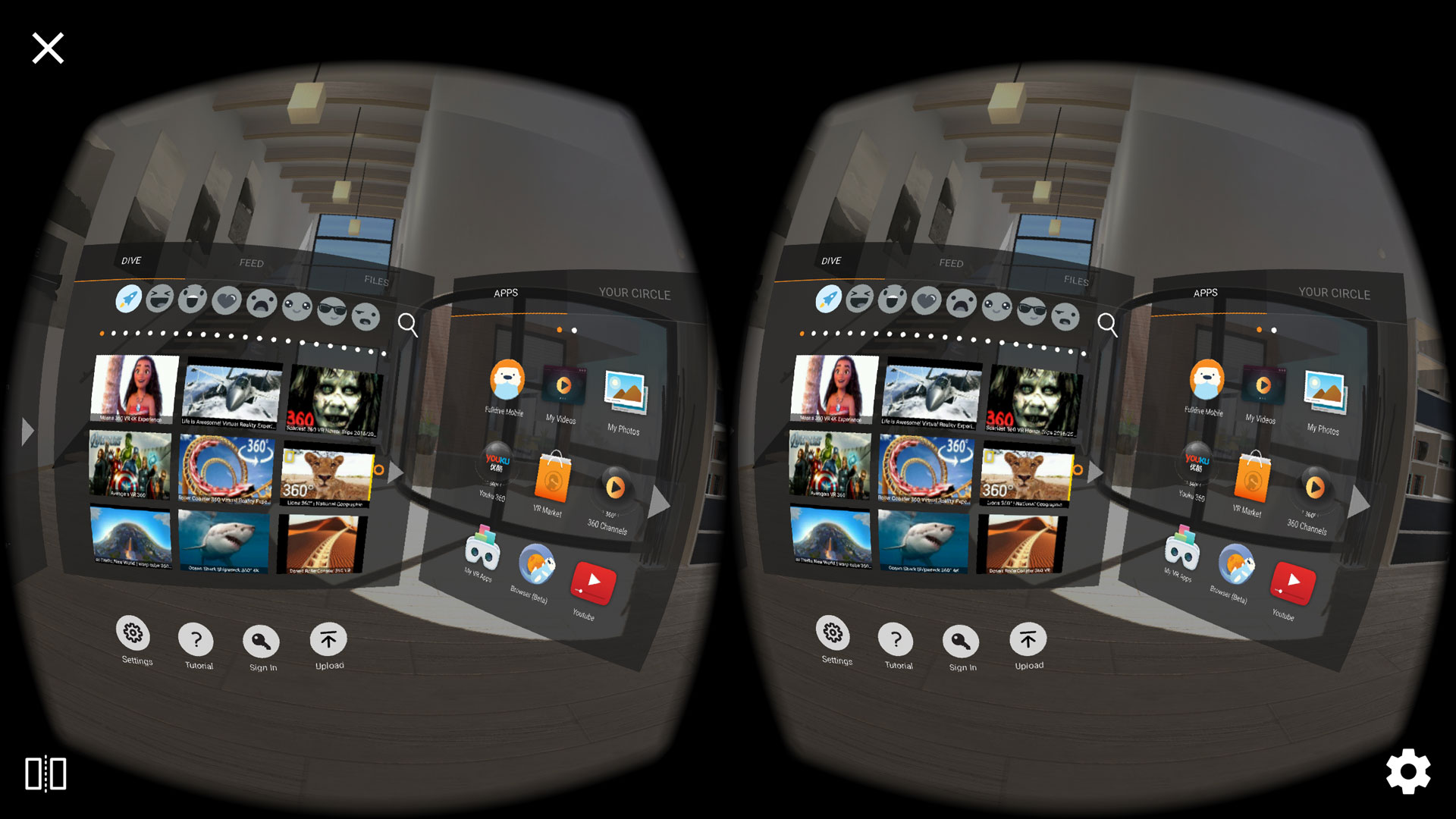 Useful tip: How to Archive Your Pictures in Google Photos