Android has come a long way since its inception. It has improved so much in a few years that you don't really need to root your device anymore to get something that you didn't have earlier. Just think about it, we now have screen recording apps, Doze, Wi-Fi tethering option, all of which required root access 5 years ago. However, that does not mean that you have no reason to root your device anymore. With that said, here are 5 Android apps which are worth the hassle.
Also read: 5 Safe Things to Do After Rooting Your Android
1. Titanium Backup
Titanium Backup, as the name suggests, makes a backup. Now, what does it make a backup of? Everything! It can make a backup of all your apps, their data, and even the whole system. Other than that, you can also get rid of system apps or bloatware.
If you have one of the older devices then it is possible that it came with pretty low storage and RAM; it is also a possibility that it came with a ton of bloatware – apps provided by the manufacturer and carrier that you never use but still keep so that they can waste your storage and eat up RAM and battery in the background. Titanium Backup can take care of all that for you. It makes a periodic backup of everything and also gives you an option to sync it directly to cloud services like Google Drive or Dropbox.
[googleplay url="https://play.google.com/store/apps/details?id=com.keramidas.TitaniumBackup&hl=en"/]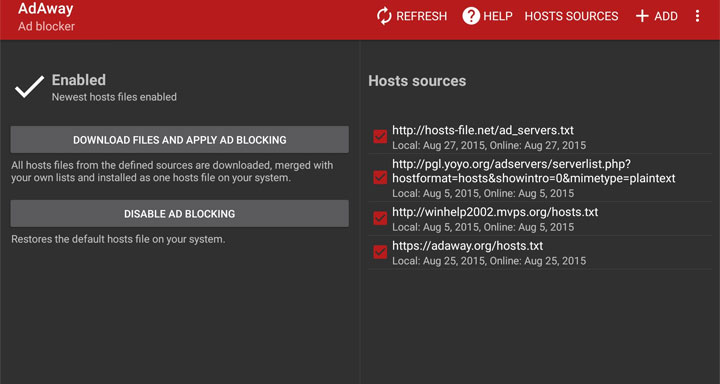 If you are tired of ads hogging up your phone, try AdAway. AdAway installs hosts file on system level and block ads from showing up in apps, games, and even on certain websites. You can whitelist a few things if you want. The cool thing is that it is a one-time process; once it installs the hosts file, you don't need to open it again and again, unless there's an update for the said files.
Also read: How to Remove Google Assistant and Get Back Google Now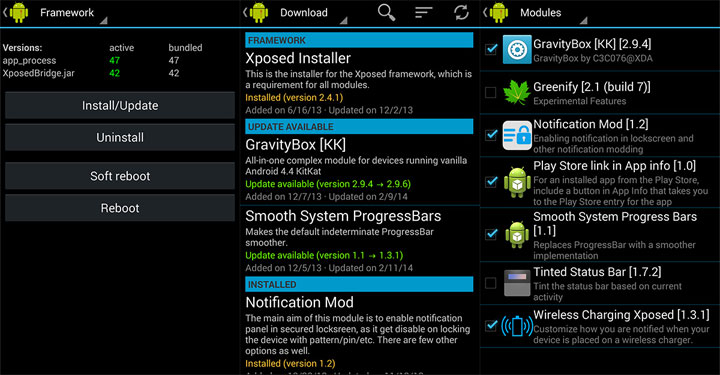 Xposed is the customization equivalent of custom ROMs. I mean, it gives you immense control over the way your device looks and feels. With the help of Xposed modules, you get so much customization options that you usually get after flashing a custom ROM. It makes interface changes at the system level, hence it requires root access. And, even though it makes changes deep down, everything is temporary. Just uninstall the module and reboot your device, and it will be back to its previous state.
4. DiskDigger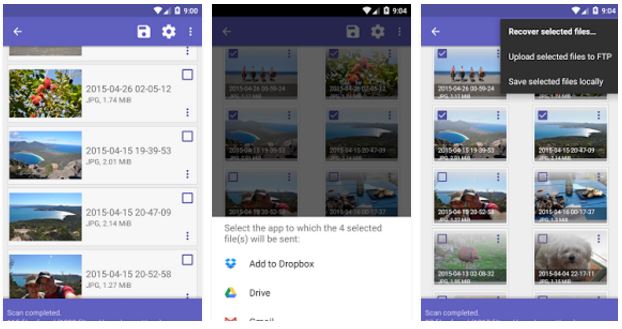 If you've ever felt the pain of accidentally deleting an image from your phone, you'll love DiskDigger. DiskDigger is a Recycle bin equivalent for Android. With this app installed, if you delete an image or a photo accidently (or even on purpose), it can be recovered – even if the device is formatted. You can restore the files or send them directly from the app by email.
[googleplay url="https://play.google.com/store/apps/details?id=com.defianttech.diskdigger&hl=en"/]
5. Tasker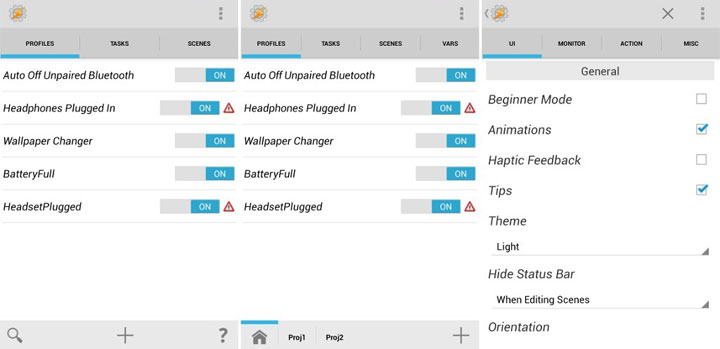 Tasker is an automation tool which is extremely powerful. Although it works on a non-rooted device, when combined with a rooted device you get a phone that's capable of automating everything from simple tasks to complex activities. It sure has a learning curve but once you understand how it works, you'll have a completely unique and automated device.
Must read: How to Theme Your Android Device Using Substratum
[googleplay url="https://play.google.com/store/apps/details?id=net.dinglisch.android.taskerm&hl=en"/]
There are a lot of other amazing apps that make the most of the root access – Greenify, Servicely, GMD GestureControl, GL Tools, Wakelock Detector, Viper4Android – to name a few, but all these apps could not be included in the list simply because there are too many apps out there and including each and every one of them will make this article extremely lengthy.