Hundreds of apps and games are added every day in the Google play store, which is both good and bad. The availability of tons of apps gives you a choice, but this can also make it hard to find things that are worth your time. There is a lot of bad and mediocre stuff out there which clearly is just a waste of time and just acts as a hindrance in finding some good apps. Luckily, we scan the Google play store every day to find the best of the best just to save you the trouble. So, here are 4 awesome android apps that we think are really cool and you should totally check them out.
VUE: video editor & camcorder
VUE is a video recorder and video editor that lets you do some pretty good editing right on your Android smartphone; without using the computer. Now, VUE, by no means, is as powerful as the video editors we see on a computer. It is not meant to be that powerful. It is sleek and minimal, and get the job done. It lets you add some awesome filters, stickers, montage, music, etc. It makes your videos good enough to be shared on social media.
[googleplay url="https://play.google.com/store/apps/details?id=video.vue.android&hl=en"/]
Isotope – Periodic Table
Jack Underwood is one of my favorite developers on the Google play store, thanks to Today Calendar and Monospace. Well, he now offers another awesome app, which will really prove useful to the Chemistry students. It's called Isotope and it contains information about all the elements in a periodic table, and it does so in a beautiful manner. With rich animations, high-quality images, no ads, and built-in search function Isotope is the best periodic table app in the Google play store.
[googleplay url="https://play.google.com/store/apps/details?id=com.underwood.periodic_table&hl=en"/]
SignEasy | Sign documents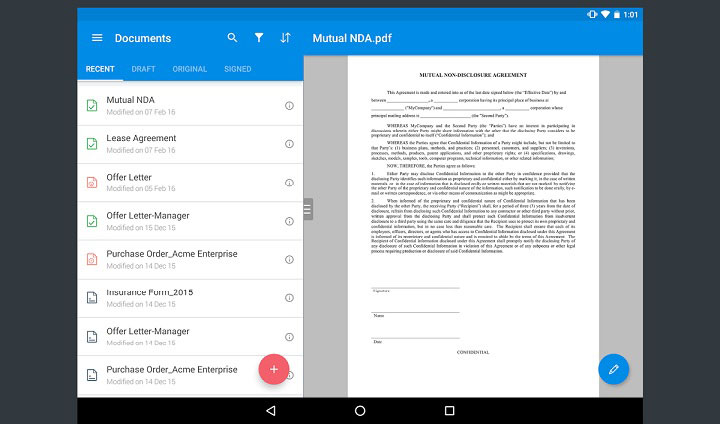 SignEasy is my current favorite eSignature app. It's so simple and elegant to use, if you deal a lot with paperwork, you'll love it. Although I have not used any other eSignature app, I believe this one to be one of the best. It's perfect to sign and fill documents. The list of features is way too long to be mentioned here. All I can say is that it is loaded with a bunch of awesome features, and my favorite is the one that lets you save your digital signature for reuse; it's a time saver.
[googleplay url="https://play.google.com/store/apps/details?id=com.glykka.easysign"/]
Notegraphy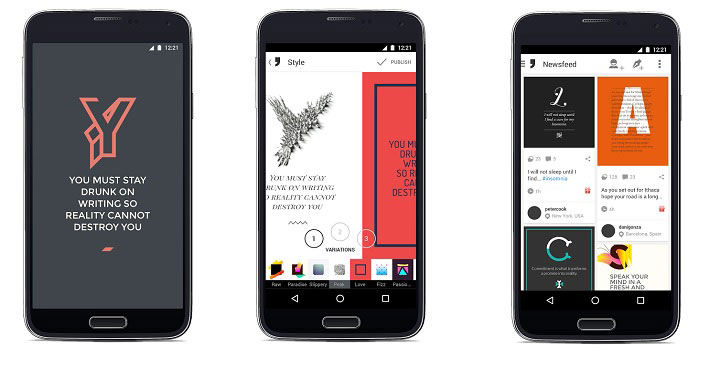 First of all, Notegraphy is pretty old and has not been updated in a very long time. But that does not take away the fact that it is an awesome app, especially for all the social media enthusiasts. Notegraphy is a collection of 40+ beautiful templates which can be used for writing and sharing text. While the input could be a simple text, the output is a thing of beauty. The result that you get is simply elegant and minimal. If you run a social media page or share a lot of text based stuff, Notegraphy is a must have app for you.
[googleplay url="https://play.google.com/store/apps/details?id=com.notegraphy&hl=en"/]