Google Assistant will be getting some pretty cool features soon. Here are 3 new exciting goodies that will be available to users after the upcoming Google Assistant updates during the CES 2019.
Skimming through the CES stages, the cross-platform giant has brought about several new updates to the Google Assistant. From small, unnoticeable updates, to huge, revolutionary ones, this update might as well be something to look forward to. To shine some light on "just" software update in the midst of the CES hype, we bring to you the top 3 new features of the Google Assistant that you may find intriguing.
Re-branded in 2016, the Google Assistant emerged as one of the most exciting product launches alongside a hardware release (the Pixel phones that year). It was the first attempt by Google at enabling their AI services into the core of a flagship. The trend soon followed, and almost every Android release now has the Google Assistant baked in. It has seen several software improvements over the years, which included even deeper integration with system apps.
Last year, at the 2018 Google I/O, we've seen some mind-boggling witchcraft which included Assistant being able to answer phone calls. Yep. Not only did the number of Assistant-enabled devices quadruple in 2018, but a consumer report by Google states that over a billion devices in 80 countries now run the smart assistant. This leads to our first exciting update of today, and that's pushing the Assistant even further.
3 Upcoming Google Assistant Updates
1. Google Assistant Connect
What's an even more effective way than publicly releasing the source code to your assistant for the OEMs to use? Building an almost ready-to-use platform for all kinds of smart devices. Google Assistant Connect is basically a poor man's alternative to manually implementing the service in a product, and now only requires a few lines of code to set up and work. Google is doing most of the backend for this, and this is not only a great motivation for the various OEMs to implement Assistant in their products, but this reaches the service out to a plethora of users.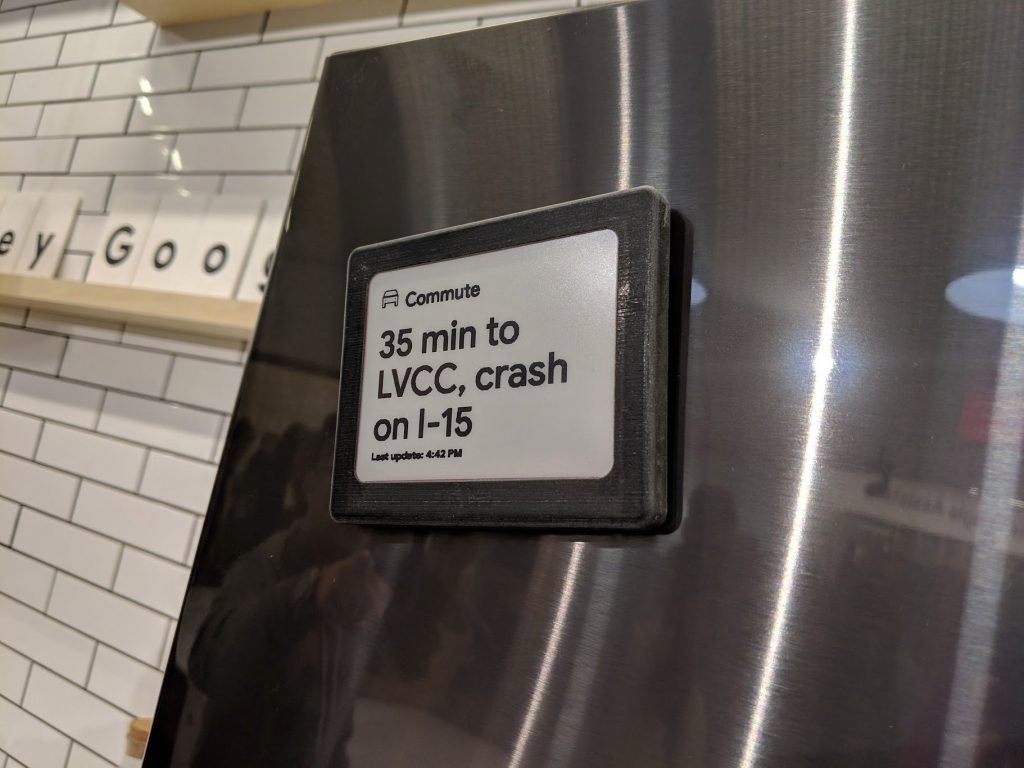 An example of devices that are becoming more and more adaptable to smart services are cars, TVs, toothbrushes (?), and the seamless integration which is now possible with Google Assistant means a broader demographic. Many auto manufacturers in CES this year have adopted the Assistant, multiple smart appliance manufacturers such as Lenovo and Whirlpool have too. Lastly, both the Sonos Beam and Sonos One have been added to this evergrowing list of Assistant enabled devices.
2. Interpreter Mode
While we're on the topic of expanding the Assistant to multiple devices, Google had the brilliant idea of expanding it to multiple cultures and languages too. The Interpreter mode works very similar to the live translation feature of the Google Buds which were released last year, except that this new implementation makes more sense. It works as a middle man translator between two people who are conversing live. The translation speeds have been promised to be instantaneous, and while the accuracy of the statements totally depends on the languages, this is none the less a great addition. The Google Hub, for now, supports the Interpreter Mode, and we hope it expands to an even bigger audience on multiple platforms.
3. Miscellaneous Updates (Flight check-in, Maps Integration)
Lastly, we were intrigued by the smaller updates that the Assistant brought forward in this release. The Flight check-in module now displays a lot more information about not only your upcoming flights but will now allow you to domestically check-in by just asking the Assistant for it. Another huge update and this is probably the year's first troll by a tech giant – Google Maps on iPhones now comes back in with a few lines of Google Assistant. For now, you can go completely hands-free with the UI, play or pause your music, and even be able to share your live location as well as an ETA to anyone you wish to. Few other honorable mentions include the support for lock-screen integration on more Android devices, improved text and speech recognition, and collaboration with a host of brands on the CES show floor.
What are you most excited for in the upcoming few months' worth of upgrades to our beloved Assistant? We would love to hear your thoughts, let us know down below!