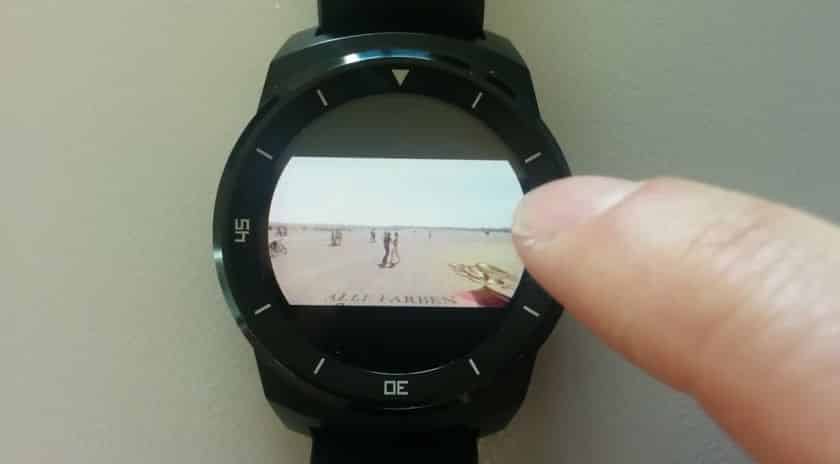 Android wear is a great initiative from Google to bring smartness to your watches and other wearable devices but looks like some developer made an advanced move and came up with a well-not-so-smart-idea. A new Youtube app on Android wear will let you browse and watch videos on your teeny tiny wrist watch. I am a crazy YouTube lover and spend hours watching videos for nothing but definitely not on a watch. Catching Youtube videos on a wrist watch with a small screen would probably be the worst video experience ever but looks like we can do that now.
Developer Appfour has launched a new video player for Android wear which is powered by Youtube and has Chromecast support. The app is available in Google Play store with the name Video for Android Wear&YouTube and you can find the link at the end of the post. Thanks to the developer, we can now enjoy Youtube videos on our smartwatches but do we really care to watch videos on a tiny screen? In my opinion, it's a great output from the developer but not so useful in day-to-day life if we care about battery backup.
Android wear is not designed to handle tasks like media streaming, it's as simple as that. The main purpose of the wear technology is to bring smartness to your watch by adding useful features and give an optimal battery life, the latest Youtube app simply beats that purpose. It's obvious that this tiny app would consume a lot of battery and horse power to play a simple Youtube video on your watch when you have the option to watch it on a much bigger screen of your smartphone.
As we all know, Android Wear devices have no speakers, so the app also supports Bluetooth headphones and speakers. However, they need to be connected to the watch not to the smartphone which will further deplete the battery on your smart watch. Once you open the app, you can search the videos and start playing them. You can also use some basic options to pause/play, seek, and adjust volume on the tiny screen. The app also supports Chromecast which means you can use your smartwatch to beam Youtube videos on a Chromecast equipped TV. You can see the app in action from the below video.
To conclude, the app seems to work smoothly but most probably it will suck your battery dry in less than an hour or two. However, this is not the dumbest idea and you can use it for fun but it definitely won't replace our smartphones ever. Anyway, you can download it from the link below:
So, do you really think you can watch a video on a tiny screen on your Android wear device? Let us know in the comments section below.