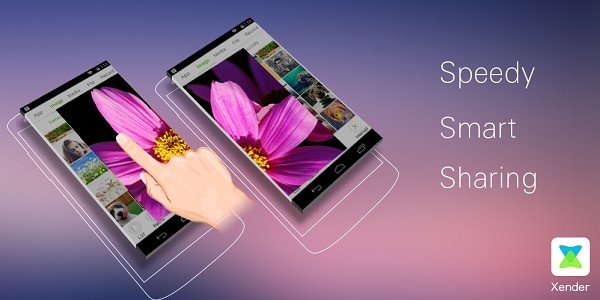 Data sharing is never so much fun and fast until we saw Xender on the Google Play Store. Data transmission via Bluetooth is long extinct, thanks to the WiFi data sharing apps. Most of the WiFi sharing apps need the devices to be connected in the same network via a WiFi router. There are a few apps like Superbeam which use the hotspot feature in Android to share data without any need for a router. Xender falls in the same category but packs a multitude of features, placing it at the top of the list.
Xender is previously popular with the name Flash transfer which was available unofficially outside Play Store. So, we can say Xender is the reincarnation of the Flash transfer not only in terms of look and name, but also the performance. We observed a huge difference in the smoothness between the current version and earlier version. Connect to PC, connect to iPhone are few of the additions to older app that we found on Xender.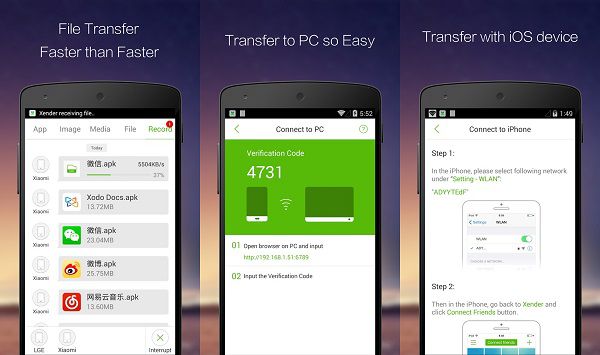 The UI of the app is minimal and straight forward, set up your profile for the first time you launch the app and then you're ready to share files. To send a file, you need to create a group which you can do by clicking Connect friends button at the top of the app and then click Create a group. Now perform the similar operation on the other device, but this time you need to connect to device that is shown in the list. You can connect up to 5 devices at a time to transfer the files.
There are a lot more options like connect to PC, connect to iPhone which will let your share files to devices that are running other than Android OS. Some cool features like slide to share, shake to share, buzz and kick a device are also included in the app which makes it more fun to use. We have observed a data transfer rate of above 20 Mbps which is pretty cool and can transfer large chunks of data without draining your battery to zero. One Key Phone Change feature is just like Motorola Migrate which will replicate part of or all phone data including contacts, apps, files, pictures, music, videos from your existing phone to new phone in just a few simple clicks.
Download the app from the Play Store link given below and share your transfer speeds in the comments section below.
[googleplay url="https://play.google.com/store/apps/details?id=cn.xender"]