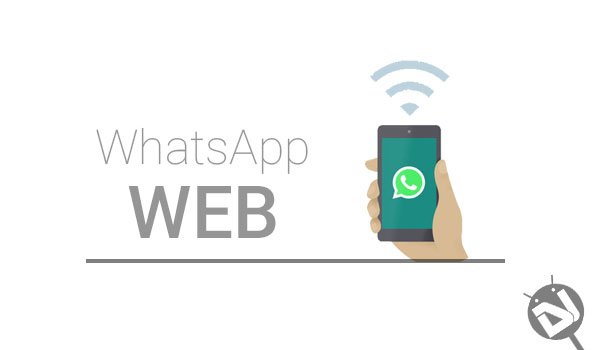 Yes, we're talking again of one of our favorite Android Apps, which has turned out to be extremely handy in the last couple of years. Irrespective of the OS, WhatsApp provides all the similar function on each one of it with no discrimination. The service has always been free of an exclusive costs, with no ads. It can be installed on any Android smartphone with Android OS 2.1 or up.
Since quite a time now, it has been in rumors that WhatsApp developers have been working on a web interface for the same app, which will be a huge innovation in the Android app world. Perhaps the rumor has gone wild and live yesterday when I received an update to the app itself, watching over the changelog had me astounded since I personally recalled the rumor only a couple of days before and it has already made its way to reality. Earlier, we have managed to do a few tricks to run WhatsApp on PC, using emulators and stuff, but that was a trick and would only allow you to run WhatsApp only on one of your devices, either on the mobile or the PC. But WhatsApp Web is an amazing function addition to each and every user to use the app on the device, and on the web simultaneously.
We all are busy person, some of us are students, some office workers, and some businessmen, and while we're working on our PC, we can't have a look at our smartphone every time  we receive a new WhatsApp notification. WhatsApp Web has eased this out, it will sync your Android WhatsApp notifications to your PC's web browser. The new updates integrates the WhatsApp Web option within the app, for it to be accessed instantly without much trouble. Now you don't miss a notification ever, with your WhatsApp app being synced from your Android to the PC. Let us show you how this new and extremely useful feature works.
Use WhatsApp Web
Of course you need WhatsApp installed on your Android device. In case you have deactivated or left WhatsApp, this is the perfect reason to join back in. Click on the link or the app box below to download WhatsApp Messenger for Android.

Open WhatsApp, you will see a 3-dotted menu button the top-right, tap on it.
From the menu that pops up, press on WhatsApp Web.
This will open a QR code detector with instructions to use.
Leave the phone aside, open the following address from your favorite PC web browser.

https://web.whatsapp.com/

The web applet will load and display the QR code, now using the phone scan the code.
And bum! Its already loaded.
On the top of the Chats list on the left, you will receive a notification, click on Turn on desktop notifications if you want your new message notifications to be pushed from your device to the web.
If you're done with WhatsApp Web and want to close it, do it safely by clicking the menu button on the web interface and then on Log out to switch out of WhatsApp Web.
The web interface is quite similar to that of the app, with a decent menu button and options to edit your profile picture and status. You can also share images, instant camera shots, emojis and voice messages using WhatsApp Web. The interface is pretty fluid and fast too, with perfectly synced notifications. As for now, it does not offer any options to delete the current chats from the list.
More For You
Enjoy Material Design WhatsApp with WhatsAppMD
Enhance Your BBM Experience with GBBM Mod on Android Devices
How to Get FaceBook-like ChatHeads for WhatsApp for Android!