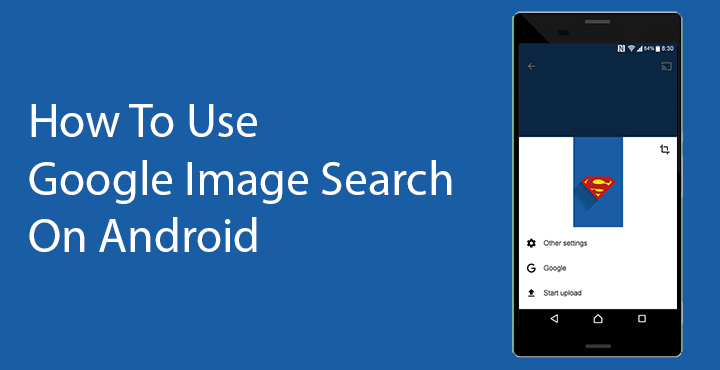 How much better or a more preferred search engine Google is compared to the competition is a very well known fact. A Google search goes far beyond texts though. Users can actually search for similar or exact copies of a photo thanks to Google image search. Considering that Google makes Android, and that the company wants its search service front and center on the platform, it is weird that you can't actually do an image search on Android. For a lot of folks, that's not a problem because image search is not as essential as text searches.
That is until that time when you do need to perform an image search. Then you wish there was a way to do that on Android, and move ahead to your computer. Say you'd like to find images that are visually similar to your favorite background wallpaper or just a higher resolution of the same image. Well, what if there is a way? … or two?
Use Google Image Search on Android without a third-party app
If you're ever been stuck in a situation where you don't have access to a computer and absolutely need to perform an image search, you probably know this one. Simply open up Google Chrome on your Android and go to images.google.com. Once on the Google image search page, tap on the three-dot overflow menu and select Request desktop site.
Also read: Access Your Computer from Anywhere Using Chrome Remote Desktop App
The page should reload and you should see a camera icon on the Google search bar like you do on a desktop browser. Tap on the camera icon, Upload an image > Choose file. Just like on a desktop. This works on any Android web browser with a desktop view feature and is not limited to Chrome. If you don't do a lot of image searches this should be enough. But if you need to do a lot of image searching from your phone for some reason, you can download an app as shown below.
Use Google Image Search on Android from any app
[googleplay url="https://play.google.com/store/apps/details?id=rikka.searchbyimage2″/]
If the lack of an image search feature on Android feels ironic to you, you're not alone. Hence this article. But there is someone who found this ironic and actually did something about it too. Developer Qixingchen has brought forth an app to bridge this functionality gap. His app, simply and obviously called Image Search lets you perform a Google image search for any image on your Android, sometimes even if it is not downloaded. It tucks itself away in Android's share menu so it's accessible from almost anywhere with the tap of a button. So you don't have to open the app all the time by going to your app drawer or your home screen. That can be done too if that is how you want to use it.
Image Search settings
There are some things to do before you start using the app. First, and foremost download and install it from the Google Play Store. When you launch the app, there are a bunch of toggles that are on by default. Here, you'd want to toggle off the Open settings before upload option. This saves an unnecessary step when doing image searches.
Don't miss: How to Make Google Chrome Load Pages Faster on Your Android
If Google' Chrome is not your browser of choice, you might also want to tap on Show search results in and select Browser app. The default option is Chrome custom tabs which is a more seamless experience than opening up a full browser app. You can also enable safe search or add any other image search engine that you want by tapping Custom image search engines.
Performing an Image Search
When all is said and done, you're now ready to do image searches on your Android from within any app such as your Gallery or any other app which lets you share an image outside of itself. Just tap on the share button and select Image Search. Tap Start upload and wait for the image to get uploaded. If you're on a slow network, you can choose to be notified when the upload is complete and move on to other things. When the upload is done, you can see the results in a browser or a Chrome custom tab, depending on what you chose in the settings.