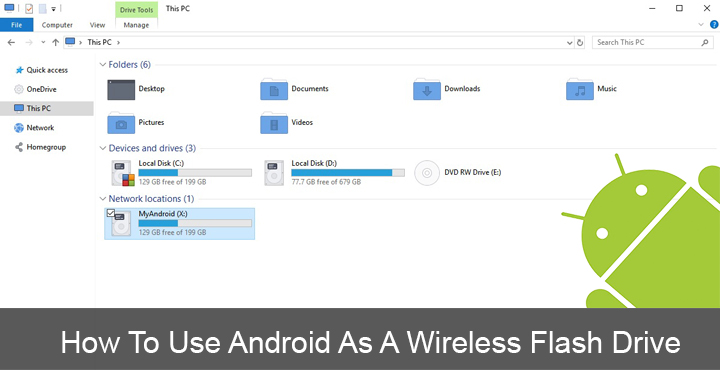 An Android smartphone can do a lot of things that the competition just can't. One of those things had been the ease of transferring files between your PC and your Android. It has always been a breeze, plug and done. But what if you're feeling too lazy to go get your USB cable but want to transfer some small files from your PC to your Android? We've all been there. A small enough file that you feel like plugging a USB is too much work, and but big enough to be out of Bluetooth's pay grade. An app from the developers at AppCube seems to tackle the challenge head-on. Operating over a Wi-Fi connection, thus needing no wires, the app lets you use Android as a wireless flash drive, or NAS to be precise.
That might sound a bit familiar because there are a number of wireless file sharing services available on Android. But, there's none quite like Pocketshare. Most of them require you to launch a PC Client first then create a connection with the app on your phone before you can transfer anything. In my experience, getting a USB cable is much less of hassle. Pocketshare lets you simply drag and drop files onto your Android as you would in a folder on your PC. It's that simple. And hence, it is not just wirelessly transferring files, it is turning your Android device into a wireless flash drive. But there really isn't a thing called wireless flash drive. The more accurate term is Network-attached-storage or NAS.
Don't miss: How to Install Third-Party Apps as System Apps on Android
Download Pocketshare
[googleplay url="https://play.google.com/store/apps/details?id=info.appcube.pocketshare&rdid=info.appcube.pocketshare"/]
Configure your PC
This step is required if only you have a Windows PC. On a Mac system, things are straightforward and you don't need to set anything up. You basically have to run a Windows batch file just one time. To get the batch file, open the Pocketshare app and head to Settings. Here, tap Help and under the Windows section, select a drive letter. Tap on SAVE CONFIGURATION when you've selected one.
Now open the Windows file explorer on your PC and type in the ftp URL given under Option 1 in the Pocketshare app. Here you will find a Pocketshare folder and inside it is the batch file you need. Copy the file somewhere on your PC and then double click on it to run it. The file will make some safe changes in the Windows registry so click Yes when asked.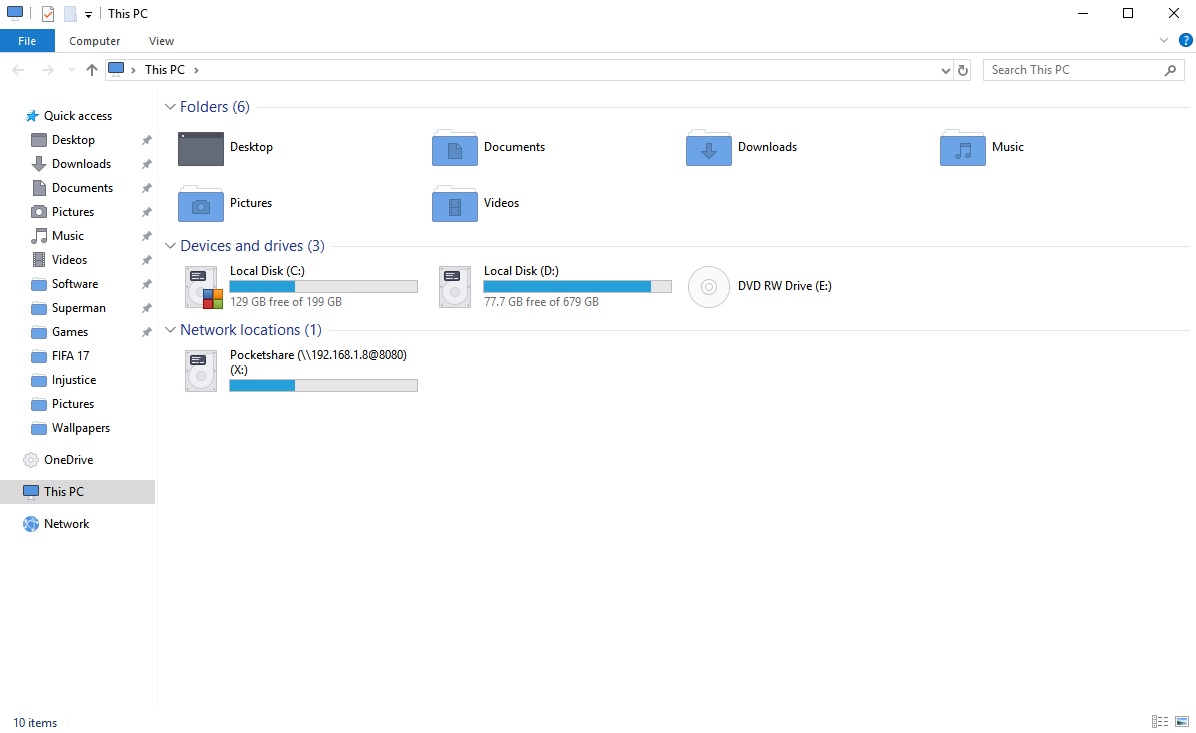 Once you've done that, you can delete the file from both the Pocketshare folder and your PC. All your PC needs now is a reboot, so reboot it. Now when your PC boots up, you should see Pocketshare in the File Explorer as you would see your local drives.
Must read: How to Delete Useless WhatsApp Images Automatically
Transfer files between your Android and PC
Whenever you want to transfer a file to your Android, you can simply drag and drop it onto the Pocketshare drive and it will be available in the Android/data/info.appcube.pocketshare/ folder. When you want to share something to your PC, simply select the file and tap on the Android share button which will open a list of apps you can share the file to. Select Pocketshare and the files will be added to your Pocketshare folder. You can now see the files in the Pocketshare drive on your PC. Isn't that simple?
You should know that the files you share this way aren't really secure so don't try this on a public network. Anyone on the same network can access the files you share as long as they are on the same Wi-Fi network. If you wish to use this is public places it would be a wise idea to invest a little and upgrade to a premium version. This lets you set a username and password to your drive. Along with that, a premium upgrade brings more features such as the ability to move the shared folder to your external SD card instead. You can receive files from other Pocketshare users over Wi-Fi but a premium upgrade lets you send files as well.
Anytime you want to remove the Pocketshare drive from your PC, just hit Stop sharing on the persistent notification on your Android.
You may also like: