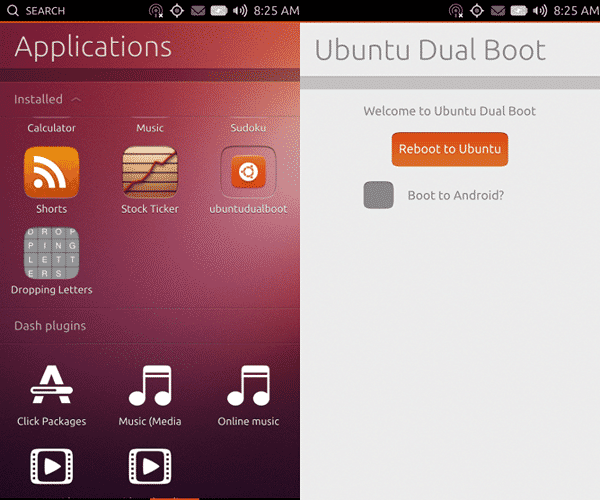 Ubuntu Touch is an operating system for smartphones. More specifically, this is aimed at some Android devices like the Nexus 4, Nexus 7 (2013) and the Nexus 10. The Ubuntu Touch team has recently purchased the Nexus 6, Nexus 5X, and Nexus 9, so the number of supported devices will increase in the near future. In the meantime, if you want to install Ubuntu Touch on any of the currently supported devices, we have an easy guide for you.
For those wondering, yes, there is an unofficial port of the operating system for the Nexus 5. However, it is not supported by Canonical and there are some critical issues with it. For this reason, we don't recommend trying it out at the moment.
Install Ubuntu Touch on Android devices
When Ubuntu Touch was announced initially, the installation process was quite complex. To be able to flash Ubuntu Touch on your Android device, you had to have a Ubuntu desktop as well. However, there is an easy way to install Ubuntu Touch now.
Pre-requisites
A supported device – Nexus 4, Nexus 7 (2013) and Nexus 10
At least 2.7 GB of free space on your device
Unlocked Bootloader
USB Debugging enabled
ADB drivers on your PC
Install Ubuntu Dual Boot app
To get started, you will have to first download and install the official Ubuntu Dual Boot app on your Android phone. The process below will reset your device so make sure you have backed up all your data beforehand.
Connect your Android device to your PC.
Download the latest dual boot installation script from here.
Now, open the terminal/command prompt and enter the following:
chmod +x dualboot.sh
Once that is done, enter the following command to run the script:
./dualboot.sh
Install Ubuntu Touch
Once the installation of the Ubuntu app is done, you can now proceed with the installation of Ubuntu Touch.
Open the Ubuntu Dual Boot app you just installed on your phone
Select channel by tapping on "Choose channel to install"
Select the "utopic" channel, as recommended by Canonical. Make sure you tick on the "bootstrap" option.
Tap on "Grant" when the app requests Superuser access.
Once the download is complete, tap on "Reboot to Ubuntu" to boot into Ubuntu Touch.
The above-mentioned process will set up a dual boot installation comprising of Android and Ubuntu Touch. At any point, if you want to boot into Android, use the power button to reboot.