WhatsApp is THE IM app. It has established itself as a major player in the world of IM. It is very rare to see a smartphone without WhatsApp these days. Everyone has it, everyone is using it, everyone loves it.
Time after time WhatsApp rolls out awesome updates; sometimes it is just a fixation of a bad bug, sometimes it is a major update. A recent major update was it's adaptation of material design. In the last update, WhatsApp has pushed some awesome features too. Let's have a look at them gradually.
Text Formatting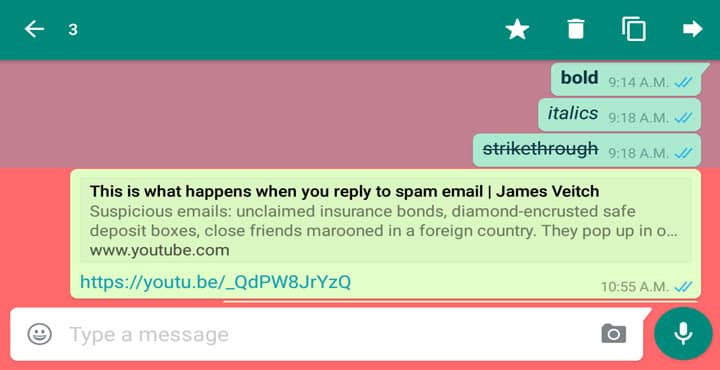 Talks of the addition of text formatting in WhatsApp were all over the internet recently and now this feature has been added in WhatsApp. The basic text formatting was first tested in WhatsApp's beta channel in mid-March but is now rolling out via official Play Store updates. From what we can see it should be working on any version from v2.12.535 and above.
Text formatting options include bold, italics, and strikethrough. To bold a text, add an asterisk (*) on both sides of a word or a sentence. To italicize a text, add an underscore on (_) both sides. To strikethrough a text, add a tilde (~) on both sides.
Quick Reply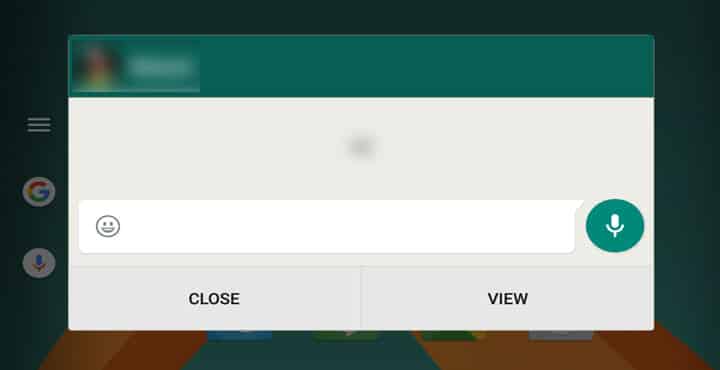 Quick reply is nothing new and it was recently implemented in Google hangouts. Now WhatsApp has added this feature. This is how it works: when you get a text you'll see it in the notification tray, as usual. To get the option to quickly reply, swipe down on the notification to expand it and you'll see an option for the reply. Option to reply is also available on the heads-up notification. Tap on it and it will open a pop-up (which, kind of, takes up the whole screen).
Quick Actions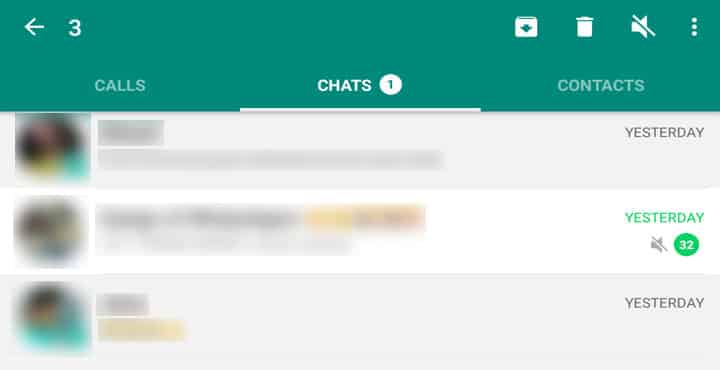 The latest update also brings the option for muting, deleting, and archiving multiple chats at once. Simply tap and hold a chat and tap on other chats to select them. Once selected, you will see options to mute, delete, and archive chats on top.
This update has also brought features like built-in solid color wallpapers which can be set as chat wallpapers and the quick camera button in chat now shows photos and videos from camera roll on tap.
Have you received this update yet? Do you like these latest features? Share your thoughts with us in the comment section below.